By Freya Ensbey.
When most think of Bundaberg, they think of the iconic Bundaberg Rum brewery and their distinguishable mascot of a big white polar bear which has put the township on the map, however the area's best kept secret is its abundance of locally grown produce, which supply's our country with approximately 25% of its fresh produce.
This is cause for celebration, which has been the driving force behind the annual food festival – Bundaberg's Winterfeast, bringing visitors from far and wide to sample local gourmet fare, however it's the resident eateries which keep visitors coming back time and time again throughout the year. We have collated our list of the top spots to dine when visiting the Bundaberg region, recommended by locals to check out whilst you are in town visiting.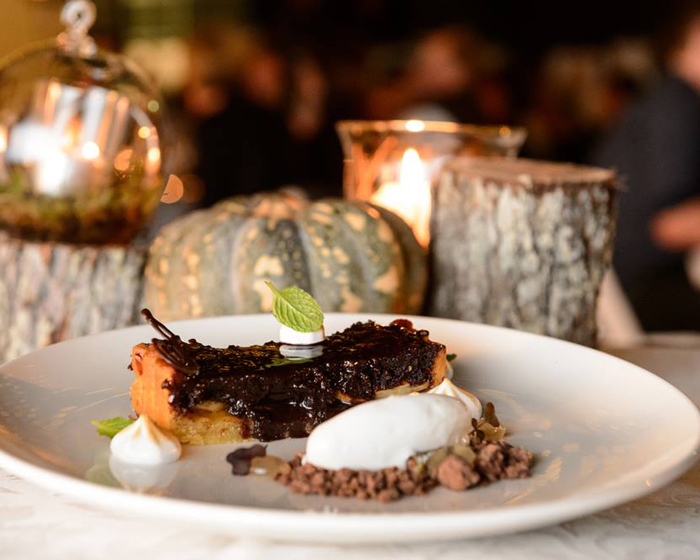 Water St Kitchen | 85 Water Street
The Water St Kitchen is a professional catering company situated in the Walkervale area, with menus designed to suit any function, party or corporate meeting. The kitchen offers packages to suit everything from morning teas for 10 people to a sit down wedding reception for 100, creating healthy and fresh meals using the very best produce from the region. Offering a bespoke catering service to serve you and your dinner party guests in your very own dining room, including preparing, serving and offering detailed explanations for each dish, the Water St Kitchen will make any special occasion one to remember. This year as part of the Winterfeast celebrations, Water St Kitchen has been hand selected to host an indulgent three course breakfast at the long table situated in their brand new dining room.
The Rock Bar + Grill | 1 Quay Street
At Rock Bar + Grill, visitors are welcomed to enjoy a relaxed dining experience overlooking the rippling waters of the Burnett River. Take in the picturesque water front views as the sun sets, creating a warm glow over the deck whilst you enjoy a Mod Oz menu with carefully selected local seafood from the Bundaberg area. For those tourists who have worked up an appetite sight-seeing all day, devour an entrée of prawn and avocado bruschetta on toasted sourdough or perhaps opt for a dozen local oysters Kilpatrick. The main affair may include the bourbon and maple glazed pork belly with sweet potato mash and seasonal greens, whilst those with a hearty appetite can tuck into a 400 g certified Black Angus drizzled with stockman's sauce. For larger groups, the open plan deck is ideal to book for any function.
Grunske's by the River | 11 Petersen Street
An authentic Bundaberg seafood experience can be found at Grunske's, perched overlooking the Burnett River. Watch the trawlers bob along the river whilst you dine with sprawling water views and enjoy seafood straight to your table with scrumptious dishes like the locally loved seafood basket with crumbed fish bites, locally caught prawn cutlets, oysters, calamari rings, Moreton bay bug tail, sea scallops and chips or why not purchase some fresh seafood from the vast selection of daily caught produce to cook up at home.
RJ's Rock n Roll Diner | 10 Heidke Street
For something a little different when visiting Bundaberg, head to RJ'S Rock n Roll diner set along Heidke Street in Avoca. Step back in time to the 50s, as the corner jukebox fills the space with catchy tunes and good vibes, making patrons sink into comfortable red leather booths and tap their feet on the checkered lino. Order big eats of drool worthy burgers, crunchy fries and raspberry spiders, and if room allows, some soft, sweet doughnuts, making for an entertaining family outing the whole clan can enjoy.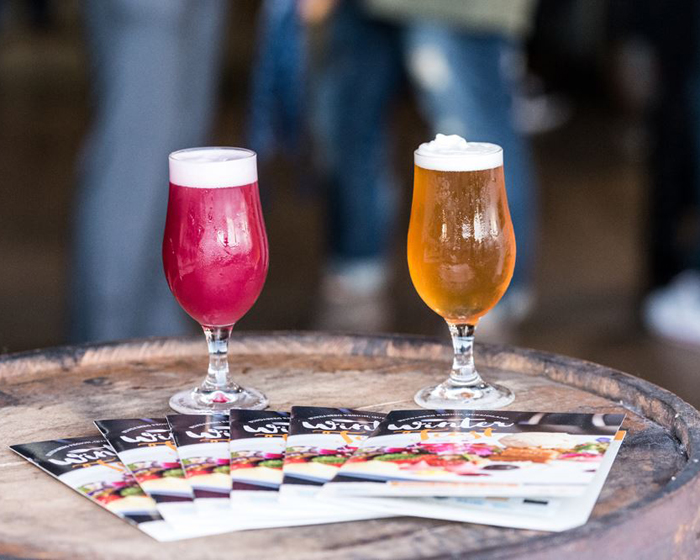 Riverfeast | 1 Scotland Street, along the Burnett River
When in Bundaberg on a Friday night, be sure to visit Riverfeast, a new and unique establishment gracing the shores of the Burnett River. Transforming the old Marine College facility into an amazing array of international street food stalls along with a display of arts and crafts to wander through and a well-stocked bar with craft beers, ciders and wines. As part of Bundaberg Winterfeast, Riverfeast is opening their doors for a night of celebrating the region's favourite sub-tropical flavours of chilli and lime at their night market. For tickets to this event, visit the above.
Breeze Café & Bakery | Innes Park and Burnett Heads
Steal away for a tempting sweet treat and coffee at Breeze Café & Bakery, loved by locals in both locations. Creating as much from scratch as possible, Breeze café bakes fresh loaves in house including regular gluten free offerings alongside crafting a popular house cold drip coffee for a cool pick-me-up. Indulge in breakfast and lunch options such as the Breeze Farmhouse Brekky of poached eggs, mushrooms, grilled cherry tomatoes and housemade beans on ciabatta toast and crispy battered barramundi served with golden chips and garden salad. The New York Fries – golden chunky chips smothered in a rich Bolognese sauce and topped with melted mozzarella cheese, sour cream and avocado puree, is not to be missed if you're after a carb-loaded feast.
Indulge Café | 80 Bourbong Street
For those seeking a stylish cosy nook to enjoy a smooth cup of coffee and freshly baked treats, a scrumptious meal or a punchy evening cocktail, head to Indulge Café perched along Bourbong Street. Take a seat in the stylish dining room set with comfortable black booth seating, vibrant floral, floor to ceiling wall paper and intimate table settings. Tuck into tasty bites like the Bulgogi pork belly baguette with crisp Asian slaw and gamashio salted fries, washed down with a matcha green tea latte and finish on a sweet note with a gluten free doughnut.
Bundaberg's Winterfeast:
Date: Friday July 7 – Sunday July 16 2017
Venue: 13 events across numerous Bundaberg venues
Website: www.winterfeast.com.au