Some of Vincenzo Mazzotta's fondest childhood memories revolve around Sunday lunch at Nonna's house, where she was in the kitchen making antipasti, pasta and slow-roasted lamb for the family.
"Everyone was sharing an abundance of food, filled with happy vibes and not a worry in the world," he recalls. "It was different back then."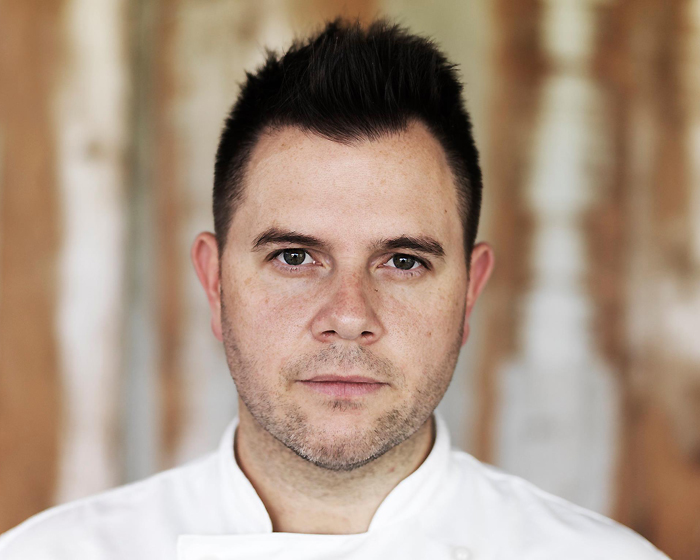 These days this talented self-taught Chef has his own kitchen – Sydney restaurant Cucinetta – where diners embark on a culinary adventure like no other. Perched at the top of Woolwich Road overlooking Lane Cove River, Cucinetta is committed to reviving old school cooking methods and sourcing the finest, sustainable produce to create seasonal dishes with a progressive twist.
"Nonna was always in the kitchen and the smells and flavours would intrigue me from a very young age," Vincenzo says. "Although my passion at that age was more about eating and experiencing, rather than cooking myself. As I went through my younger years, being a Chef was not at the top of my list of ideal professions.
"I realised how hard the work was and the long hours required to be a Chef. But when I had the opportunity to step into a commercial kitchen at the age of 15 and work with a professional team, it felt just right."
Vincenzo says being self-taught has shown him how to solve problems and make up a recipe on the spot – along with the ability to multi-task and develop recipes by touch, feel and taste.
"My ultimate goal was to have my own restaurant at a young age. I worked very hard and very long hours to attain the skills required to own a business and run a professional kitchen. I made mistakes along the way, but that never stopped me.
"By the age of 23, I felt I was ready to take the risk and opened Cucinetta in 2006 – it has now been trading for 13 years."
Australians have a love affair with Italian food - who doesn't enjoy all that sauce, pasta and cheese – which Vincenzo believes is due to its simplicity, flavour and the fact it can be eaten every day, without being "heavy on the belly."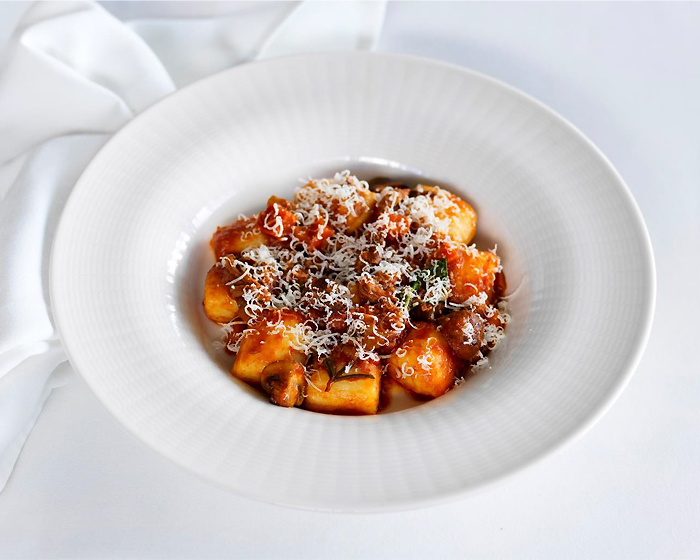 His recipe for lamb ragu is the ultimate comfort dish to make at home this Winter. The ragu's rich sauce and the topping of freshly grated Parmigiano-Reggiano are what we all deserve (at least once a week!)
"The taste of this sauce is beautiful, especially when mixed with different varieties of cheese. It reminds me of a lot of great happy memories of my life's journey."
Translating old school cooking methods into modern seasonal dishes can be hard to transfer onto the plate. Vincenzo has created a menu at Cucinetta that has a balance of traditional and modern, where flavoursome dishes are presented well, from nduja to pasta and desserts.
"What I love about this business is that it challenges you to be your best every day. I love the adrenaline rush when the restaurant is busy, and I also enjoy that my cooking puts a smile on people's faces and offers happiness."
So where to from here? We asked Vincenzo to tell us what he hopes to achieve in the next five years.
"I see a few more businesses in the future, along with my new secret cook Ebook, but I also want to spend more time with the family."
We are sure diners will be saying buon appetito to his creations for many years to come!