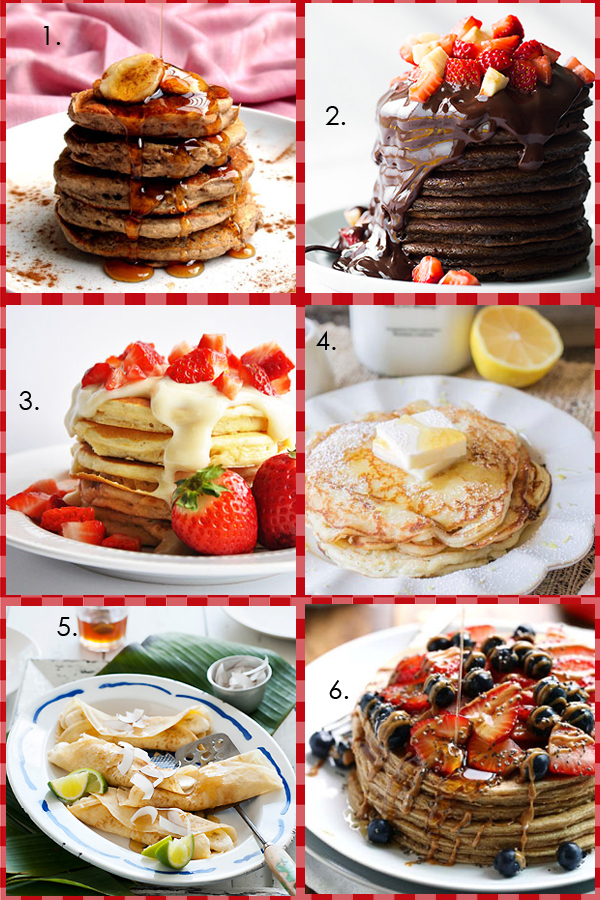 With a robust, earthy flavour, spoil yourself to this gluten free treat for breakfast. Top these guilt-free pancakes with all of your favourites, just the way you like it.
2)Chocolate Pancakes with Chocolate Sauce
A real indulgence for the chocolate lovers, try a stack of these chocolate pancakes finished with a decadent drizzling of your own chocolate sauce.
Is it possible for strawberries to go out of fashion? We don't think so! Dazzle up your morning meals with a handful of strawberries (or raspberries too).
Pancakes with a little gourmet flair, add ricotta in to the mix for an interesting tangy flavour. Be sure to accompany these with a dollop of whipped cream.
Courtesy of Hayden Quinn, try these Bali style pancakes. Thin and similar to crepes, those who love an exotic taste will enjoy tropical touches like coconut and zesty lime.
The recipe for those short on time and short on ingredients! These pancakes require just two ingredients: banana and egg. Add in all the extras to fluff them up, or keep it simple and quick.
Compiled by Julie Johnson.