Have a chuckle in Australia's humour hub
Renowned for having a good sense of humour, Victoria is home to the annual Melbourne International Comedy Festival, alongside some of Australia's best comedy clubs. Pull up a chair and get ready for a night of big laughs in the city considered as the home of comedy in Australia.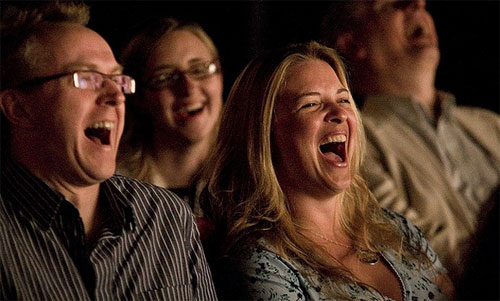 =
Where are some of the best comedy clubs in Victoria?
Situated in North Melbourne, The Comics Lounge is Australia's only 6 nights a week live comedy venue, playing host to some of the funniest comedians from TV and radio. From stand up to sketch, The Comics Lounge has a variety of shows available, regularly featuring well known comedians from Jimeoin to Dave Hughes. Similarly, The Last Laugh Comedy club is a well renowned venue for great comic acts, with a regularly changing lineup, including many international stars.
To get your weekly dose of laughs, the Spleen Bar also offers comedy every Monday night, featuring both old and new acts, from up and comers to the established stylings of comedians such as Wil Anderson and Tom Gleeson.
Additionally, there are several other comedy bars and clubs throughout the whole of Victoria that offer weekly laughs from professionals to amateurs, depending on your location, with Melbourne being home to more than your stomach can handle for one night.