Ever wondered why we celebrate Christmas in July? It's not just that we want decadent food, drinks and presents twice a year…there are many theories as to how this holiday originated, from French Opera to a North Carolina girls' camp in the 1930s.
In Australia, the birth of the mid-Winter celebration reportedly originated in the 1980s in the Blue Mountains region of New South Wales, where visiting Irish tourists saw snowfall and were reminded of Christmases spent back in Ireland.
Feeling homesick, they convinced the owner of the Mountain Heritage Hotel to throw an event called 'Yulefest', to celebrate Christmas the way they remembered it. Word spread like a bush fire and soon all of the Blue Mountains region was joining in.
Grab your family and friends for a festive feast this July and bring out that Christmas sweater more than once a year! Here's a three-course dinner that is sure to tempt – especially the vegetarian or vegan in the family, with a sensational roast recipe.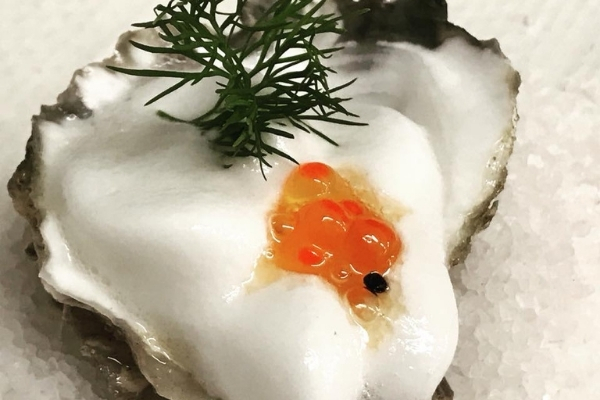 Offering a dining experience full of fresh seafood, swift service and serene views of Merimbula Lake, where their quality oysters are nurtured and grown, this restaurant is the ideal location to celebrate a birthday, family occasion or Christmas in July, in a non-pandemic world.
For the main event, this
vegetarian roast
, with roast vegetables, Yorkshire pudding and gravy from
Dove & Olive
Chef Michael Cribb, is the bomb. What makes this roast so special is that if you leave off the Yorkies, it becomes a tasty vegan dish to satisfy even the pickiest eater at the table.
Michael says the restaurant started off making one loaf a week for the odd vegetarian that came in for a Sunday roast, now they make 7-9 loaves.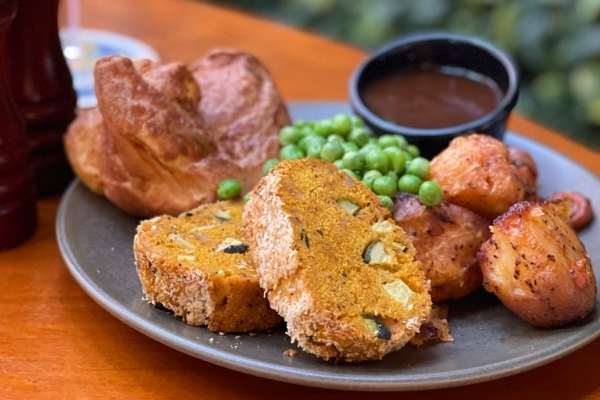 "What is great about this meal is the roast vegetables can vary to taste, making it a very flexible dish," he explains. "Some like sweet potato, however we stick to the plain potato; beans can also be substituted for peas, but it's important to have a mix of colour so we always have a green vegetable.
"As something different maybe try a roast beetroot, I think it is a great option that lots of people overlook."
Someone who knows how to impress, especially when it comes to desserts, is Australia's Queen of Chocolate and owner of the world-renowned
Savour Chocolate and Patisserie School
, Kirsten Tibballs.
This
caramel and passionfruit tart
is the decadent dessert to nog festive socks off as the sweet finish to a Christmas in July celebration. The chocolate twig garnishes not only look spectacular but also taste amazing – beware this one is not for the faint-hearted, but an ultimate challenge for all those home bakers out there.
For more Christmas in July recipes, click
here
.