By Leigh O'Connor.
What do you call a caviar taste test? An eggs-amination!
Did you know that caviar should never touch metal like silver as the eggs will take on a metallic taste?
You need to serve this expensive delicacy in a glass bowl, preferably crystal and to remove it from its container use a wooden, glass or gold spoon.
As we get ready to celebrate National Caviar Day on Monday, July 18 here are four more fun facts about these fish eggs and four restaurants to get your fix:
•To serve caviar, it should always be kept on ice.
•A single sturgeon can produce hundreds of kilograms of roe, though very large fish are extremely rare these days due to overfishing, poaching, pollution and habitat loss.
•The Beluga sturgeon – which produces the world's best caviar – has declined more than 90% in population during the last two decades.
•Demand for caviar is highest in Europe, the United States and Japan, which together account for 95% of the world's total imports.
Head to
Arrana
restaurant on Macquarie Road in Springwood to enjoy a luxurious amuse bouche of crab, lemon myrtle, chilli pearls and herring caviar. This dish is available for a limited time so don't miss out; never fear there are other options on the pescatarian menu to sample dishes such as ocean trout, rosella, lemon, ice plant and roe.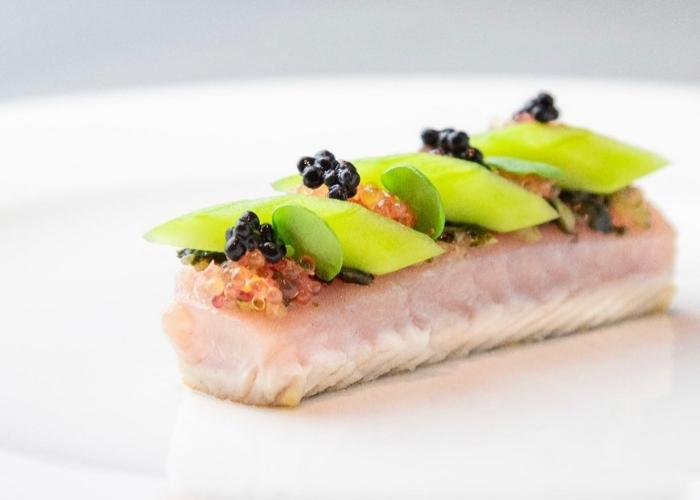 Taking inspiration from the beauty and rugged landscapes of the Blue Mountains and past cultures, Arrana Chefs weave native ingredients and stories into their menus; think mains like lamb backstrap, pumpkin, paperbark and cinnamon myrtle, paired with a glass of Torbreck Kyloe Mataro.
A place to connect, relish and relax,
ABODE
on Day Street brings innovative dining to Darling Harbour. This stylish venue includes a lounge, alfresco deck and restaurant; alongside a menu revolving around sophisticated but accessible Australian cuisine using locally grown and sourced produce.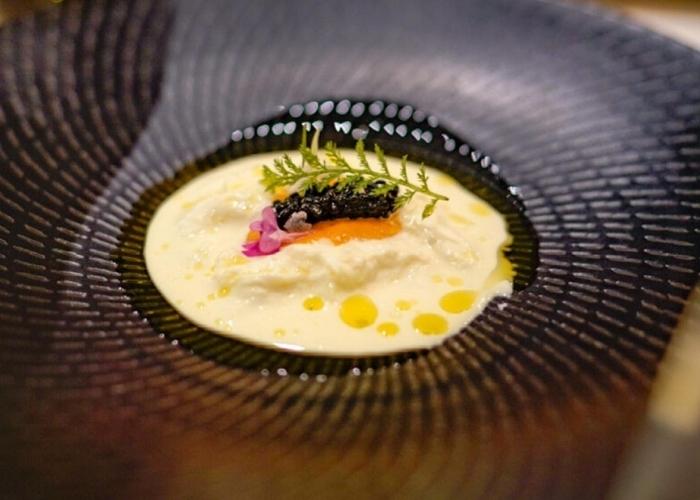 From the Chef's tasting menu, delve into starters of straciatella, confit grape tomato, anchovy crumb, EVOO, Avruga caviar and bread; followed by grain-fed striploin, pommes purée, artichoke, cavalo nero, black garlic and jus.
Treat yourself and your loved ones to an elegant dining experience at
Deer Duck Bistro
, an Auchenflower venue with a touch of class. Emanating a distinguished vibe, Deer Duck is bedecked in lavish furnishings, plush upholstered dining chairs spaced around notably set tables and warm lighting, adding a moody ambience.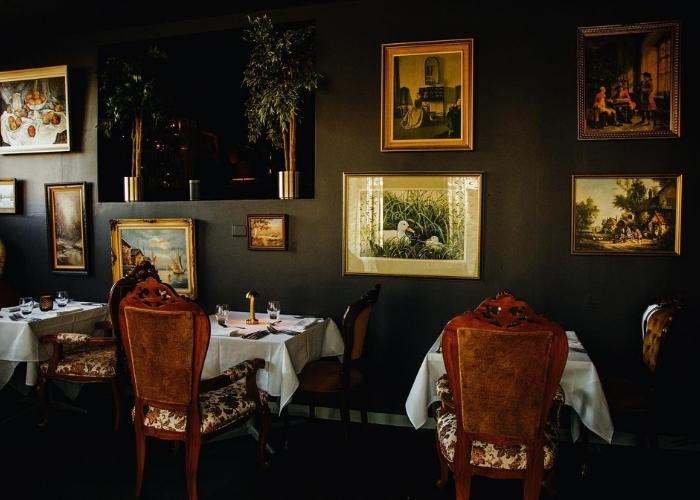 A collation of classic European dishes sees a menu fashioned from premium ingredients boasting mouth-watering capabilities; including entrées of carrots, stracchino cheese, caviar and phytoplankton, before sticky pork ribs, beetroot, bee pollen and muntries.
Deep in the heart of McLaren Vale is
Maxwell's Restaurant
on Olivers Road, an ideal place to enjoy a long lunch after a morning exploring the region. Nestled in the Maxwell Winery estate, perch on the deck and admire the luscious green vineyard with a glass of award-winning Shiraz in hand; or dine among stacked stone walls, polished wood floors and floor-to-ceiling glass.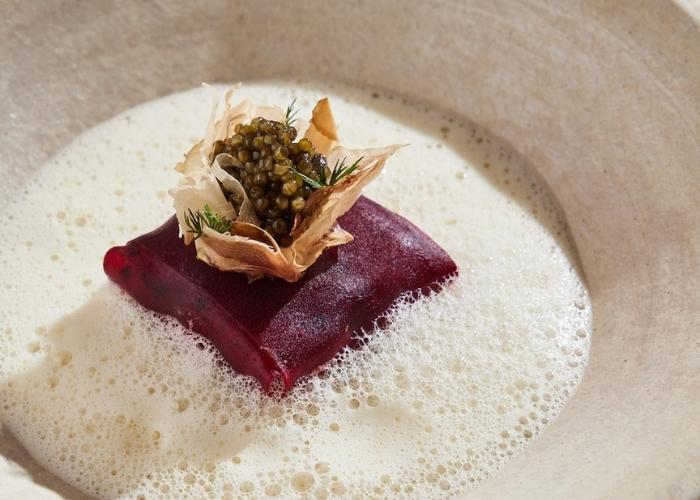 Fabian Lehmann, former Chef at Michelin-starred restaurant Hotel Jagdhaus Eiden, creates a seasonal and local produce-driven tasting menu, with dishes matched to cellared Maxwell wines; think offerings like smoked and cured Spencer Gulf kingfish, wrapped in pickled beetroot ribbons, topped with Sturia caviar and bonito flakes.