Explore the deserts on a trusty outback trekker
In order to best experience the outback, you can't get a much more authentic means of transportation than by camel. Ideally suited to hot, dry climates, camels are a great means of outback transportation, used mainly to tour regions of the Australian desert. Although each state and territory in Australia offers trekking, rides and touring on these self contained creatures, camel rides are best suited to the outback tracks of the dusty deserts in Western Australia, South Australia and the Northern Territory.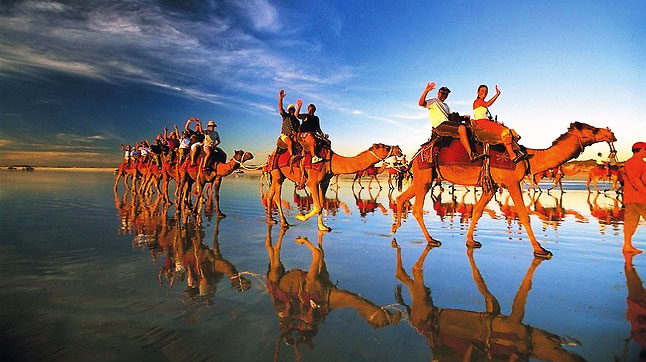 Where can I ride a camel in Australia?
Western Australia's Cable Beach is one of Australia's most popular destinations for camel rides, alongside the Dampier Peninsula where you can bear witness to some of the countries most spectacular coastline views.
Camel riding in South Australia allows you to experience the wonders of the Flinder's Range, trekking through a wondrous section of Australia's native bushland. Perhaps the best area to explore by camel, the Northern Territory offers a vast selection of camel rides and safaris that trek the dusty red plains of Alice Springs, Ayers Rock and the Kings Creek Station.