'Cooking for those we love is the greatest proof of love.' – Anne-Sophie Pic
Riding on the success of her first book Scook: Recipes for Entertaining, Michelin-starred French chef Anne-Sophie Pic brings us Scook: The Complete Cookery Course.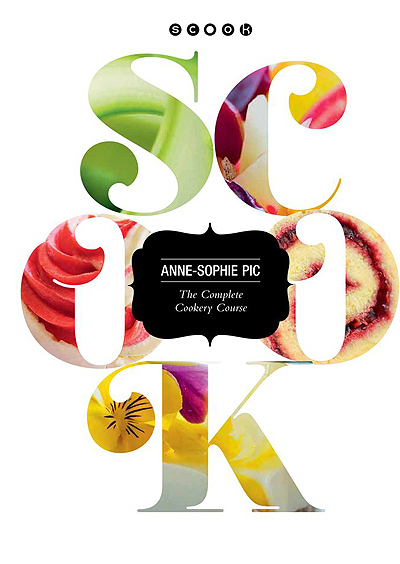 The third-generation owner of the acclaimed Maison Pic five star hotel and restaurant in France, Pic is the fourth female chef to ever win three Michelin stars. Her signature style of sprinkling lightness and simplicity into modern French dishes has won the hearts and stomachs of gourmands around the world, the essence of which is captured in Scook: The Complete Cookery Course featuring dishes inspired by her childhood and professional experience.
Scook: The Complete Cookery Course makes Michelin star-quality cooking accessible for the home cook. This 411-page glossy hardcover is divided into five sections (entertaining, everyday, classics, homemade and for children), making it easy to navigate if you desperately need a recipe in a hurry whether it be for a fancy soiree with the girls or a winter dinner to charm your in-laws. For those who enjoy experimenting with unusual flavour combinations, Pic throws in some of her signature unconventional recipes for fun – think roast scallops with spaghettini and rum emulsion or perhaps beetroot salad with Arabica coffee salt.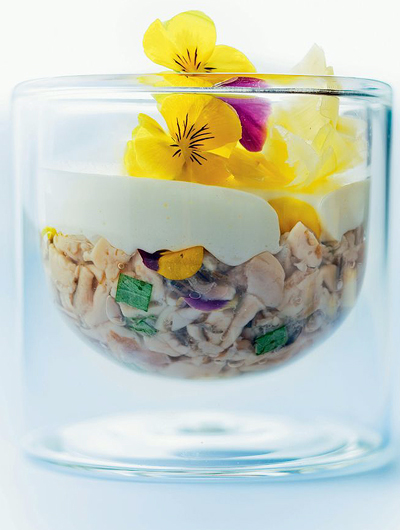 Oyster Tartare with cheese fondue revisited. "This is one of my newest discoveries! I like using cheese in my cooking and, despite what you might think, combining it with oysters actually improved the flavours of the oysters and makes them the star of the dish"." ~Anne-Sophie Pic, p.152-153.
Although the dishes may sound fancy, the recipes are surprisingly easy to follow; Pic does away with super-expensive gadgets and hard-to-find ingredients, which are all listed in both imperial and metric measurements. Each part of the dish also has its own segment in the methods section, making it easy for readers who just want to know how to make one part of a dish rather than the whole shebang – you might feel like making just the blinis from the roast duck breast with black cherry compote recipe, for example.
For those who are ready to tackle some of Pic's more technically complicated dishes, Scook: The Complete Cookery Course offers clear step-by-step photo instructions for dishes such as crispy 'reinvented' pommes soufflées as well as homemade yoghurt with violet, orange flower, jasmine and aniseed.
Recipes and images from Scook: The Complete Cookery Course by Anne-Sophie Pic (Quarto Group UK & Jacqui Small LLP) $69.99. Available now in all good bookstores and online.