July 2012
Rockpool by Neil Perry
"Part of the responsibility of a cook is not just to create new recipes for cooks to follow, nor to show the world new food never seen in any other cookbook, but rather, to distil the hits and misses that come out of the thousands of hours that I have cooked, the thousands of words that I have read, and the many great meals I have enjoyed around the world."
-Neil Perry, in the Introduction to Rockpool (New Holland, 2012)
Originally published in 1996 and back by popular demand, Rockpool represents a slice of history that you must taste for yourself. If you missed this cookbook the first time around, now's your chance to sink your teeth into harmonious dishes by Neil Perry.
Try Neil Perry's truffle and potato salad recipe from Rockpool, giving you a mind-blowing taste from this remarkable cookbook.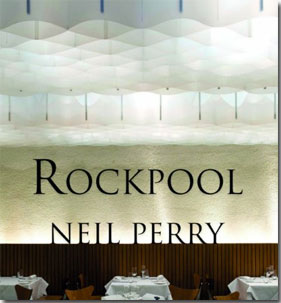 His Rockpool recipes represent a wide range of cuisine from cocktail selections to a delectable truffles, caviar and oysters section and naturally conclude with sweet things. There's much to anticipate and the recipe variety is balanced with Neil's culinary philosophy on Old World and New World culture amidst modern applications of eastern and western influences.

CLICK HERE to read this truffle story extract, courtesy of New Holland
Trusted Australian Chef
The world reveres his Rockpool brand and everyone salivates over his fine food. Adding another layer to Neil Perry's credibility is his authorship, and part of the appeal in his writing is that inextricable culinary knowledge. Neil Perry is a trusted Australian Chef who we've come to know as a chef on TV and whose very name connotes quality. Neil's success as a writer has stood the test of time, his prowess bolstered on expert chef status and reflecting voracious consumption of cookery lit over a longstanding career.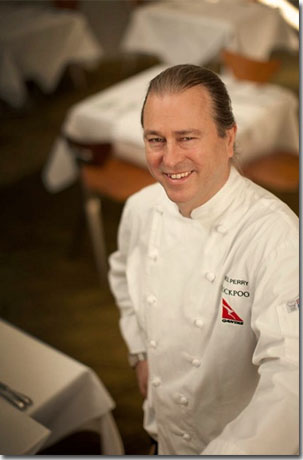 Preceding the Perfect Steak
Before there was Rockpool Bar & Grill, presenting the perfect steak, the brand was established with Rockpool Sydney. In suit this re-release of Rockpool denotes the foundational elements of Neil Perry's cooking prior to the brand's massive spread at a slightly different angle.
Rockpool Quality
A huge part of hospitality is atmosphere and true to Rockpool's superior quality, Neil contributes context to the recipes in the cookbook writing. As in fine dining, readers are welcomed into his world straight away and Neil becomes akin to a companion. If having cooked your way through Rockpool you feel as though you've been on a culinary journey with an old friend, then he has succeed once again – we'll leave that up to you.
Free to Decide
For Neil Perry, cooking is freedom. Freedom granted by being born in Australia, a New World country with a multicultural society that demands variety in its authentic modern cuisine. His recipes may seem complicated; however, with the mindset that certain dishes are simply long compilations of small recipes the largess collection of instructions is quite accessible.
Reading Rockpool you get a sense of how Neil Perry distinguishes his Australian cuisine and reminds us of the foundation behind his most momentous Rockpool brand, a business he's built step-by-step akin to his recipes.
Want more of the Rockpool story? Are you curious about Neil Perry's culinary exploration from East to West and the harmony of the two? Need to try four more delicious truffle recipes?
Rockpool was re-released in soft cover on June 2012. Rockpool was originally published by New Holland on May 2010. Check with your local bookstore for availability.
Collecting the works of Neil Perry? Learn more about his most recent cookbook in our AGFG book review on Rockpool Bar & Grill.