"Regardless of whether the recipes are rustic and simple or more sophisticated, I want there to always be a thread back to time that connects to that heritage."
Take a well seasoned chef, immerse him within the gastronomic paradise of his heritage and you have a classic cookbook that showcases a warm, honest and joyful celebration of real food and real people. As impressive in content as it is in size, 'Love Italy' by Guy Grossi encourages you to do exactly as the title states, and is the essential kitchen showpiece for food lovers seeking to delve into the intertwined realms of Italian food and culture.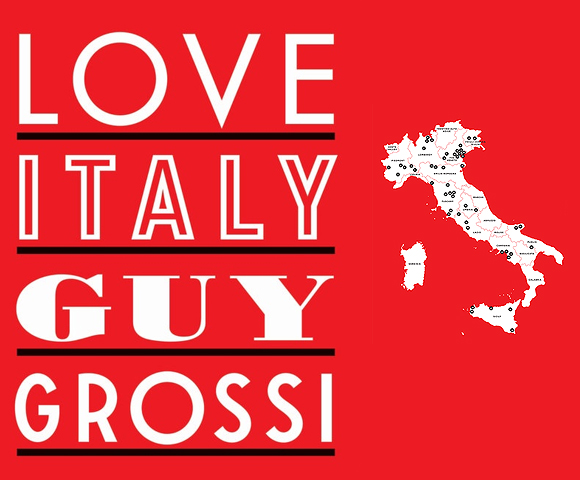 From the treasure trove of truffles to the business of bresaola, Guy Grossi takes you from length to breadth across the country to discover staple ingredients of authentic Italian cuisine and the passionate artisans who craft and create them. Spectacular full page photographs take accompany the reader with a vivid and visual journey, making you feel fully immersed in Guy's journey of culinary culture – and just a little bit … or a big bit… envious.
Italian recipes - tasty & traditional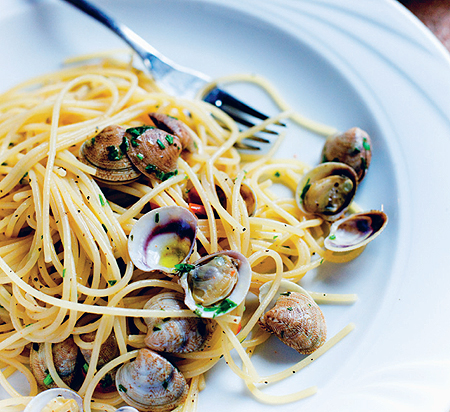 From Piedmont to the shores of Sicily, 'Love Italy' showcases 150 recipes, stamped with the seal of approval from locals themselves. Recipes like saffron arancini with osso bucco filling, cheese and honey fritters and pig's head terrine add authenticity to the art of antipasto, perfect for passing around with family and friends. Learn the secrets behind simple yet simply irresistible pasta dishes like spaghetti with anchovy sauce, or get busy impressing dinner guests with bites like cotchetino with lentils (traditionally eaten on New Year's Eve to bring good fortune for the coming year).
And, of course, who can bypass the sweet treats so integral to Italian cuisine – think gelato, biscotti, granita and a seemingly endless array of luscious pastries. Lady's kisses (buttery hazelnut biscuits with chocolate filling) lay temptingly alongside the rich and indulgent raspberry sorbet and vanilla ice cream, making for a satisfying completion to your meal.
If you're ready to indulge in a taste of Guy Grossi's irresistible new recipes, why not start with fish soup with couscous and bruschetta, a side of roasted vegetables with farro and finish with a temptingly sweet serving of strawberry cannoli and yoghurt ice cream.
For more of Guy's inspiring words, be sure to check out his AGFG Chef Profile.