By Leigh O'Connor. Images thanks to Brisbane's Paddyfest.
As we celebrate St Patrick's Day by looking for our own pot of gold, spare a thought for all the leprechauns out there trying hard to disguise the end of the rainbow from would-be treasure hunters.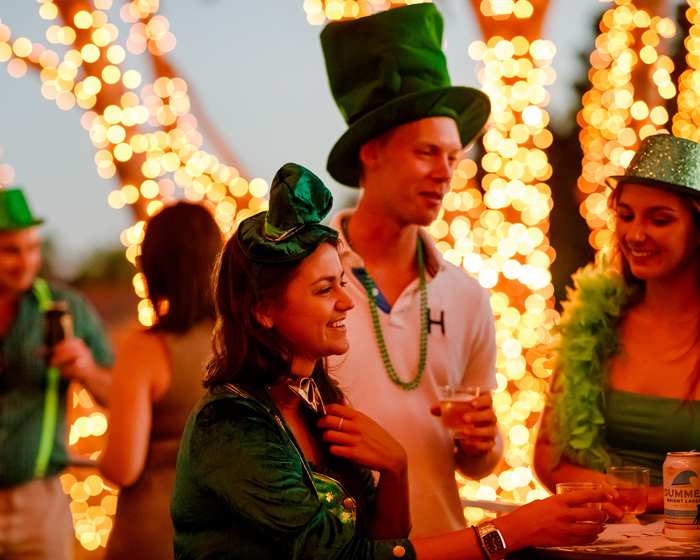 These pint-sized faerie folk have long been part of Irish fables – but did you know they originally didn't even wear green? Often portrayed as short, wrinkled, ugly and mean, leprechauns have come to symbolise everything Irish and their humble beginnings are thought to have started with shoemakers, who hid the money they made from their craft in pots.
They were first depicted wearing red square-cut coats, richly laced with gold, a cocked hat and shoes with buckles. Green clothes didn't evolve until the 20th Century, when the colour became synonymous with all things from the Emerald Isle.
The most interesting feature of a leprechaun is what he will do when caught…in exchange for freedom these little folk will grant three wishes to their captor, so keep on the lookout and see what happens if you catch one.
Let's check out the best places around the country to drown in Guinness, devour green cupcakes, chase anyone that vaguely resembles a leprechaun* and get your Irish groove on come March 17!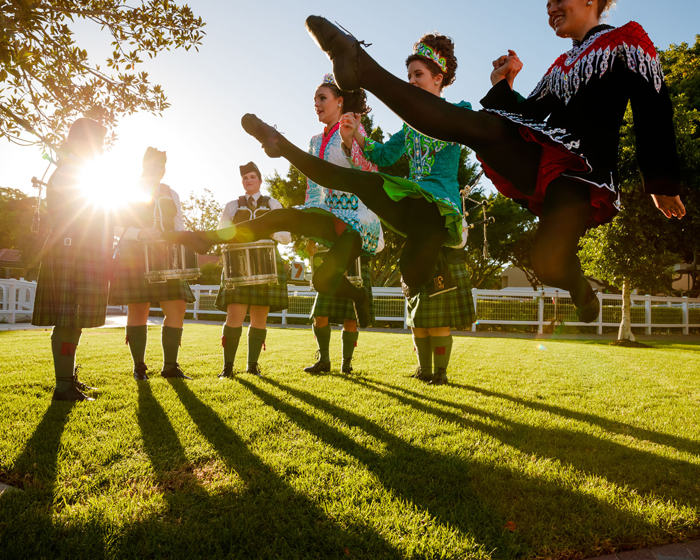 Valiant Victoria:
The Last Jar in Melbourne's CBD will be jumping for the whole week to celebrate St Patrick's Day, with all things green. This authentic pub and restaurant on Elizabeth Street will feature Irish tunes on Wednesday to get you pumped for the big day, while on the weekend enjoy an Irish all-day breakfast to traditional rousing music and flowing Guinness, as well as sit-down lunch and dinner bookings.
And sure to be on the menu is quintessentially Irish fare like beef and Guinness pie, served with creamy mashed potato – a recipe The Last Jar shares with our AGFG readers. Using individual ramekins or a large muffin tray for this dish, creates individual golden pastry pies, filled with succulent beef that has been simmering until tender in a Guinness sauce.
This heart and soul warming recipe is sure to become a favourite in cooler months, as families – Irish or not – gather at the dinner table to share food, laughter and time spent together.
Live music, Guinness, Irish food and shenanigans will turn guests green at VAULT Yarraville, on March 17. Offering a relaxed, yet trendy atmosphere, choose to dine inside a historic building with lofty ceilings and modern furnishings, or outside on a rustic deck, sipping a brew of choice in the Tiki beer garden.
With a menu packed with creative dishes from early morning delights to dinner temptations, expect plates such as beef sliders with Swiss cheese, tomato relish, rocket and garlic aioli on brioche, or prawn and chorizo linguine with heirloom tomatoes, baby spinach, garlic, white wine, chilli and Parmesan.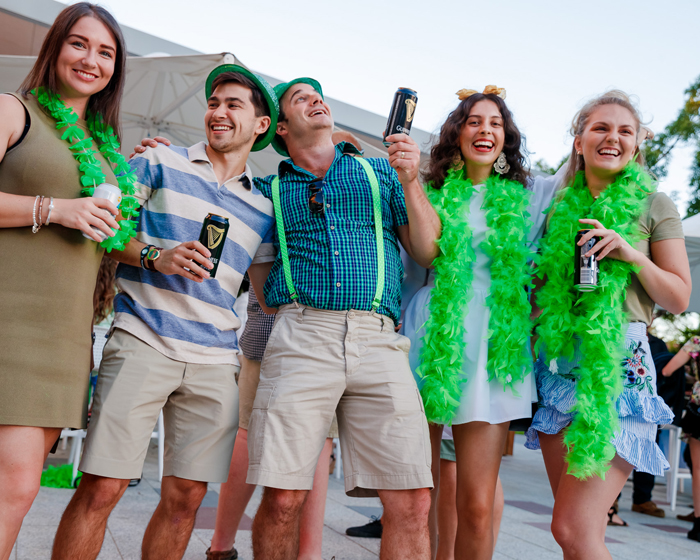 Never Asleep NSW:
Newly-opened Dubbo venue The Monkey Bar is fast becoming a local favourite, with its contemporary vibe and mouth-watering American style burgers and craft beer. This St Patrick's Day, The Monkey Bar is bringing Beers to the Bush to town, starting from 1pm.
Billed as Dubbo's first beer festival, this family-friendly event at Ollie Robbins Oval features 16 independent breweries and cider companies, showcasing the best they have to offer. With live music and a great selection of food on offer, bring a picnic basket and chairs to enjoy a great day out - tickets include a festival glass and three tasters of choice.
In keeping with Redoak Boutique Beer Cafe tradition, lads and lassies can expect a jigging good time with a two-day celebration on March 16 and 17 – because one day isn't enough! Expect a range of delectable Irish fare, food specials and live entertainment by Humble Folk, featuring Samuel Killick and Emma Holley.
Located on Clarence Street in Sydney's CBD, Redoak exudes a relaxed yet stylish vibe, with timber furniture and high ceilings creating an inviting space to enjoy an ice cold craft beer, while sharing a tasting plate such as tuna tartare with shallots and sesame dressing, or smoked turkey breast, red currant jelly and cranberries.
Traditional Irish step dancing and live entertainment, featuring evergreen Irish songs, is on the menu at Buttai Barn on Lings Road at Buttai. From March 12-14, this versatile function and events centre will host Kent Daniel and his fiddler as guests indulge in a three-course country-style meal, with the likes of beef, roast pork, chicken and a selection of salads.
From bucking shows and line dancing to elegant weddings, Buttai Barn's 300-seat restaurant and dance hall has the answer to all function needs. After working up an appetite on Elvis the Bull, chow down on the buffet, followed by desserts such as sticky date pudding.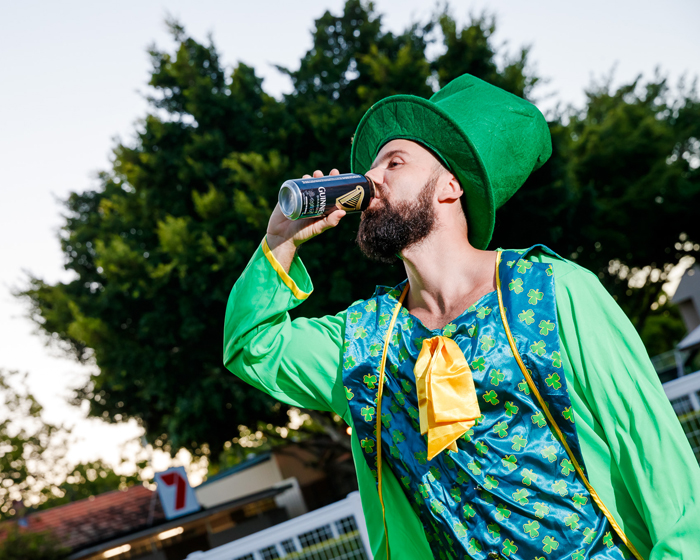 Quirky Queensland:
Brisbane city will light up green this St Patrick's Day, with pipe bands, green top hats and Irish dancers raising their Guinness to the launch of Brisbane's largest full-swing festival, Paddyfest on March 17. Paddyfest expects to draw in a colourful crowd of over 5,000 to commemorate the annual Irish celebration in this first-time event, starring renowned Irish stand-up comedian, Jimeoin as the headline act. A packed program of traditional Irish song and dance will kick off from 11am, creating a boisterous atmosphere of entertainment all day and night. $10 for general admission, see here for tickets.
Aether Brewing in Milton will be taking on the rest of the world this St Patrick's Day with a blind tasting and long lunch, pitting Australia's best beers against those from around the globe. This brewery began life as a late night pipedream, but is now a bustling hub of food and brew, just off Railway Terrace.
Perch next to the brewing vats for endless hours of tasting local beers and when hunger pangs strike, head upstairs to the dining area where guests can graze on shared platters like Big Smoke, with house smoked Wagyu brisket, pork belly, slow smoked rosemary lamb, pork sausage, housemade slaw, pickles, bread rolls and beer battered fries.
Join in the fun at Brewsvegas at the Old Museum this March 17, where Abbiocco Food Truck is part of the convoy at this Brisbane backyard party to celebrate good beer and raise funds for OzHarvest.This family-friendly, free event – presented by Stone & Wood Brewing - kicks off at 5.30pm, with food, beer and tunes pumping from the DJ decks.
Pick up a slow cooked meat sandwich from Abbiocco with housemade sauce, or dig into a tasting plate with creamy sweet potato and pumpkin mash balls, topped with a seared lamb cutlet and balsamic glazed beetroot puree. Don't forget to try the tiramisu layered with mascarpone, as a sweet treat.
Indulge in an artisan St Patrick's Day buffet, inspired by Irish culture, at Waves Buffet Restaurant, tucked into the Watermark Hotel and Spa on Surfers Paradise Boulevard. Expect hearty offerings such as Irish stew, bangers and colcannon with Guinness onion gravy, black mussels in garlic cream and Irish beets.
This special menu is available from Monday March 12 to Sunday March 18, so advance bookings are required to reserve a table at this spaciously arranged restaurant, where guests can unwind among timeless furnishings, surrounded by earthy tones and tantalising aromas.
Wander the West:
Fremantle locals can get their green groove on at The Left Bank, on Riverside Road this St Patrick's Day. Join in the fun on the Irish's favourite day of the year in the beer garden and enjoy a range of special drinks such as Guinness, Kilkenny and Magners Australia on tap, or sip a Jameson Irish
Whiskey while listening to live music.
Situated on the banks of the Swan River, admire the view while soaking up the sun and grab something from the menu to go with a drink of choice, such as fresh local seafood like grilled WA crayfish with beer battered chips and garlic butter.
Hankering for more Irish fare? Click hereto find an Irish restaurant near you.
*No leprechauns were harmed in the writing of this article.