A traditional French dessert, Kirsten's
Charlotte Cake
features layers of sponge and berry bavarois surrounded by ladyfingers on the outside and topped with fresh berries.
The recipe uses Bonne Maman's limited-edition Strawberry, Raspberry and Elderflower Spread, a twist on a timeless conserve with well-balanced fresh and floral aromas.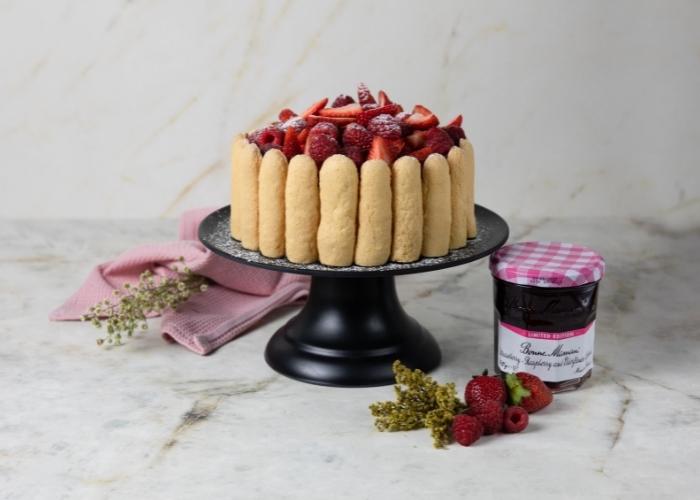 There are different versions of the cake's origin, but the most common is that it originated in Britain probably in the late 1700s, taking its name from Queen Charlotte, wife of King George III. In these days it was filled with apple compote and topped with breadcrumbs.
Later, legendary French Chef Marie-Antonin Carême created a no-bake cream-filled dessert similar to what it is today – a molded dessert made from slices of raspberry jam roll cake lining a mold filled with Bavarian cream.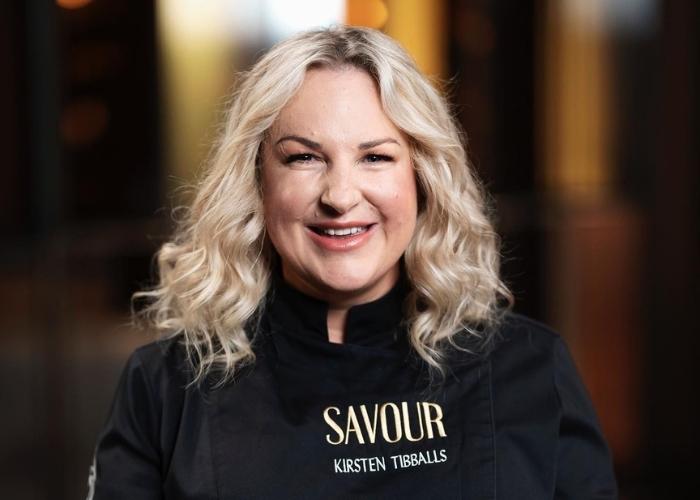 Kirsten's version is a show-stopping dessert for any occasion and will store in the refrigerator for up to four days, making it the ideal temptation to make in advance for your next celebration, or to impress dinner guests as a fitting finale to a French meal.
To check out Kirsten's online classes at Savour, click
here
.