By Leigh O'Connor.
How does a man show he is planning for the future? He buys two cases of beer!
After water, beer is the second-most famous drink of all time. Annually, almost 190 billion litres of this icy brew are consumed globally – making beer the most widely consumed alcoholic drink on the planet.
On Wednesday, April 7 it's time to toast all things ale with National Beer Day…no matter how you pour it, make sure to celebrate the day in 1933 that prohibition was reversed in the United States.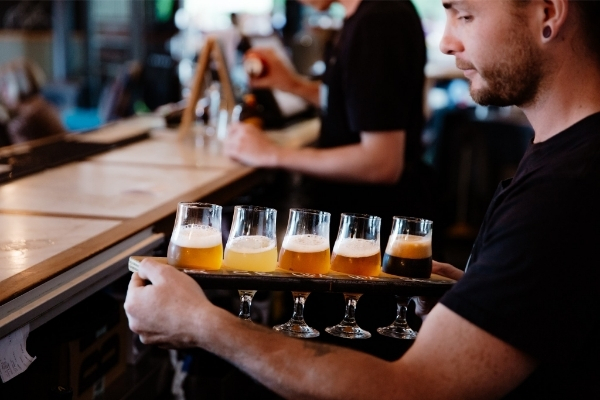 Join the Brouhaha Brewery crew to celebrate with a cold one.
•One of the world's most expensive beers sells for $1000 for 650mL bottle – BrewDog 'The End of History' Belgian Blond Ale is also extremely potent, coming in at 55% ABV. The bottles are individually crafted from real animals that have died from natural causes.
•Germany collects more than 900,000 kg of rubbish every year after Oktoberfest.
•The alcoholic locals of Amsterdam earn a beer by cleaning the streets…for a whole day of work, the government gives them five cans of beer.
•China consumes the most beer as a country with an annual consumption of 46 billion litres, which is twice the amount of the USA.
•Western Iran has the earliest evidence of beer making – chemical tests of old pottery jars suggest beer was produced as early as 3500 BC.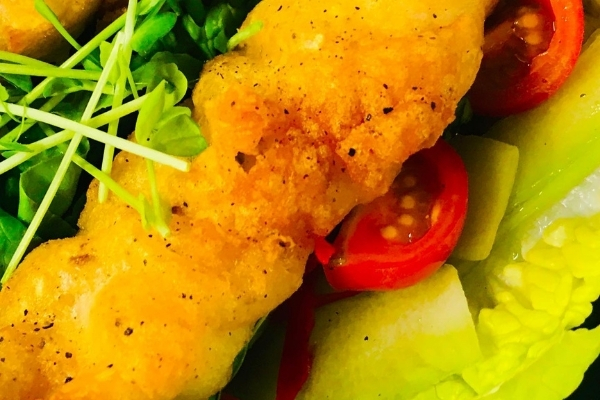 Morsels at Mudgeeraba's beer-battered snapper goujons.
To find a bar near you to down a cold one on Wednesday, click
here
.