By Leigh O'Connor.
Imagine sailing around the crystal-clear azure blue seas of the Caribbean on a luxury yacht, cooking for royalty, celebrities and politicians – that's been Queensland Chef Lisa Mead's life for the last 26 years.
Now back in Australia and offering
cooking workshops
both online and in-person for those in the Queensland region, Lisa is a true inspiration to local and international female Chefs alike.
Since returning from living overseas due to the pandemic, she has reconnected with her Aussie roots and finds herself completely obsessed with native Australian bush flavours and flowers.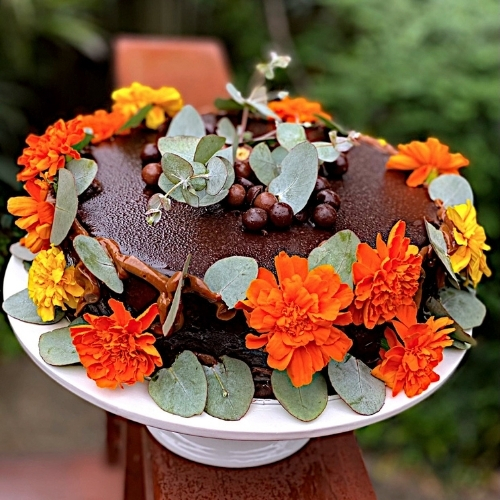 "The inspiration for creating my Easter Cake was to incorporate an Australian floral theme, combined with tiny Easter eggs and of course my love for dark chocolate," she says.
"My current plans for Easter are to spend some quality time with my family at the beach in Queensland and relax. But as I also have my online cooking classes, I never really shut off from work so I will also hold a few live zoom Easter-themed cooking classes for some clients in New York."
Lisa's culinary skills, expertise and ability to not shy away from pushing past career norms, have allowed her to travel to beautiful destinations, while cooking for some of the most prestigious and influential people in the world.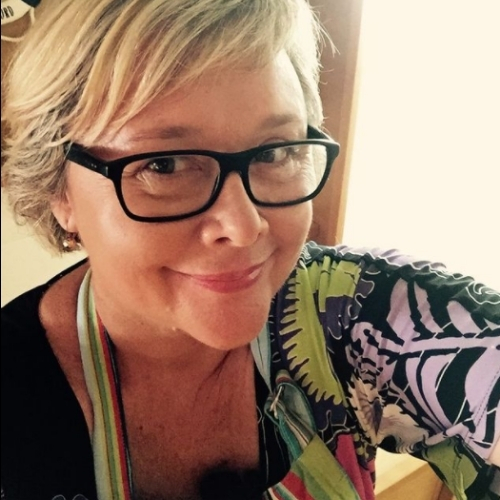 She also has her own TV cooking show
Galley Gourmet with Chef Lisa
, where she takes viewers on a journey around the beautiful British Virgin Islands – whether from the galley of a luxury yacht, a five-star villa, or on a private island.
Into its eighth season, originally only airing in the BVI, it has now gone into syndication and can be seen throughout the Caribbean, USA, South America and Canada.
Following her heart, Lisa gave up her life in Australia to join her boyfriend on an adventure to the British Virgin Islands, arriving in 2004 and only planning to stay for 3 weeks. She quickly fell in love with the country and its people – it was while onboard a luxury motor yacht which happened to have a TV, she came up with the idea of a cooking show and the rest as they say is history.
Lisa and her team have filmed on Richard Branson's Necker Island and cooked jerk chicken on steel drums on roadside stands, as well as serving celebrities such as National Lampoon's Chevy Chase, US impersonator Rich Little and Pete Townsend from The Who.
Lisa's cuisine is also influenced from her time spent living and cooking in South-east Asia, where she learnt the importance of using fresh ingredients – now an important role in the dishes she serves today.
For more of Lisa's recipes and workshops, click
here
.