What do you call a hangover from too much wine? The Wrath of Grapes!
Big New Year's Eve? Looking for somewhere to soak up all that booze from the night before?
We all know nothing beats a hangover more than a hearty brunch at your favourite café or burger joint; it's also a great spot to contemplate those resolutions you made last night and know you are never going to keep.
The main cause of a hangover is the effect of ethanol – the alcohol in your drinks. It's a toxic chemical that works in the body as a diuretic, which means you pee more and become dehydrated as well.
As a general rule, the more alcohol you drink without hydrating with water the more likely you are to have a hangover the next day. There's no magic formula to tell you how much you can safely drink and avoid feeling terrible the next day.
For those looking to beat New Year's Eve hangover, here are five places to chow down and regain your energy for the year ahead:
Your first New Year's resolution is sorted at
Burgerfiend
on Cooper Street in Cessnock – eat more burgers in 2022. This family-owned and operated burger joint rocks an industrial vibe of whitewashed brick, pendent lights and high tables where perching on a stool is the name of the game, while perusing a menu serving up everything from loaded fries to apple pies.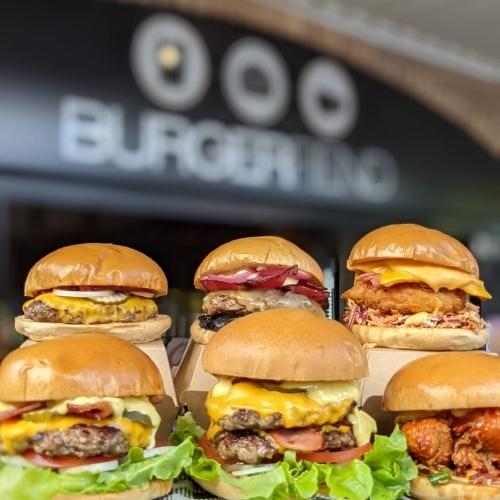 Eat more burgers in 2022 at Burgerfiend in Cessnock.
Head to
Smokin Hot 'n Saucy Barbecue Hunter Valley's
newest location at Somerville Wines in Broke for wood-fired food sure to take away hangover blues on January 1. Add a glass of wine (if you dare) to your meal from the boutique cellar door stocked with wines to go with the Carnivore sandwich with brisket, pork, jalapeno cheddar sausage, chipotle mayo and BBQ sauce.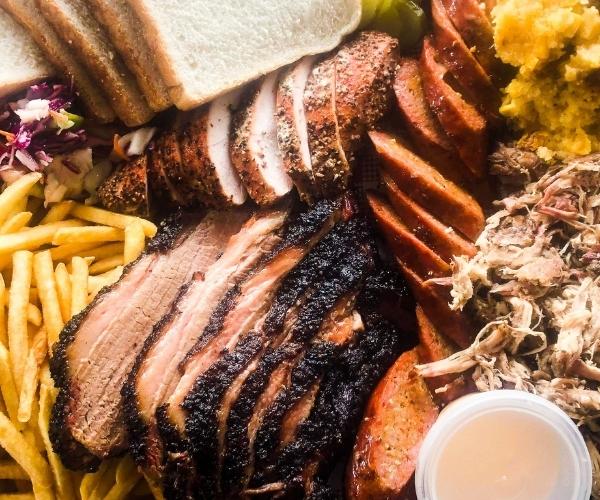 Wood-fired meaty goodness awaits at Smokin Hot 'n Saucy Barbecue Hunter Valley.
Started the New Year with a bang? Head to
Easy Street Diner
on Gold Coast Highway in Mermaid Beach, where you'll find some of the tastiest, juiciest, most authentic American-style burgers this side of Texas. Wholly inspired by the cuisine of the USA from Super Heroes on the walls to red checked napkins, chow down on Southern fried chicken tenders and waffles for a hangover fix.
Brisbane party-goers looking to recharge and refresh after a big night out head to
Hashtag Burgers and Waffles
on Boundary Street in West End. With an upbeat street vibe, fun surroundings and a focus on creating the best burger in town, Hashtag is the ideal spot the devour the ultimate hangover food like a pulled chicken burger, with rustic slaw and chilli mayo.
Untameable, cheeky and a touch twisted,
Huxtaburger
aims to inspire burgerholics through a passion for flavour. Starting Melbourne's burger craze a decade ago, Footscray foodies can stop into this fast-food restaurant on Leeds Street for all things between buns, fries and booze – perfect for curing that hangover from New Year's Eve.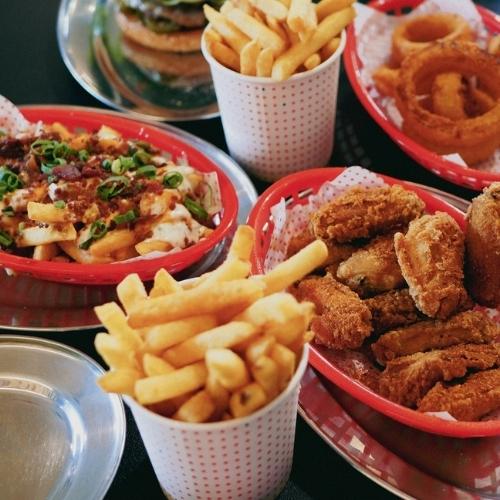 Find all things between buns, fries and booze at Huxtaburger in Footscray.
For more hangover beating spots, click
here
.