A multicultural melting pot of art, culture and entertainment
Stores are all well and good for some of that essential retail therapy, but there's nothing more satisfying than spotting a handcrafted bargain the old fashioned way. Melbourne and Sydney both play host to a multitude of markets, which all reflect upon the cities unique blends of subculture, art and design. The market place has also become a hotspot among youths, particularly those within the subculture of all things weird and wonderful.
From fresh produce to second hand goods and handcrafted treats, you will be certain not to leave empty handed.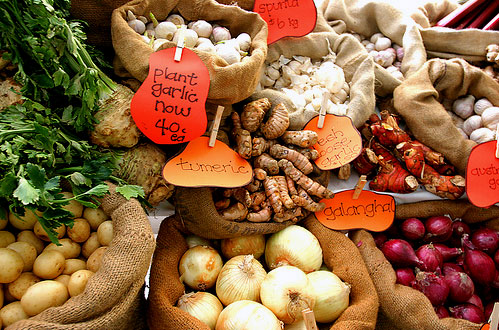 Where are some of Australia's best markets?
If you're off to shop in the sunshine, you can't go past Queensland's Eumundi Markets on the Sunshine Coast's hinterland. Find your treasure amongst someone else's trash, sample the local treats of old fashioned lemonade, chocolate and cheeses and wander amongst the stalls at your own pace, making sure not to skip any on the way. Weekends bring crowds among crowds to this humble little town so ensure you arrive early to get a park. The Bangalow Markets in northern New South Wales are well worth a visit, offering a mixed bag of arts, entertainment and food amidst a relaxed, magical atmosphere. If you're in Sydney, you can't go past the illustrious Paddy's Markets, a traditional and multicultural flea market close to the likes of Chinatown and Darling Harbour. Similarly, Melbourne's Queen Victoria Markets are located in the city centre, attracting visitors and locals with an array of fresh food, gourmet treats and the wine market.
For some of Australia's top marketplaces, see;
Markets in Tasmania: http://www.agfg.com.au/Blog/post/2007/05/26/Markets-in-Tasmania.aspx
Markets in Queensland: http://www.agfg.com.au/Blog/post/2007/02/08/Markets-in-Queensland.aspx
Markets in Victoria:http://www.agfg.com.au/Blog/post/2007/05/01/Markets-in-Victoria.aspx