Observed by more than 2 billion people around the globe, Chinese New Year is a time of celebration – to welcome the new year with a smile and let fortune and happiness continue for the next 12 months.
In 2020, the Year of the Rat Lunar New Year celebrations fall on Saturday, January 25 and there will be more fireworks set off around the world on that day than any other. Also called the Spring Festival, the day before is spent cleaning the house to sweep away any bad luck.
For more than 170 years, Chinese cooks and Chefs have made Australia a vastly more interesting place to eat, contributing to our country's food identity as we enjoy all things five spice.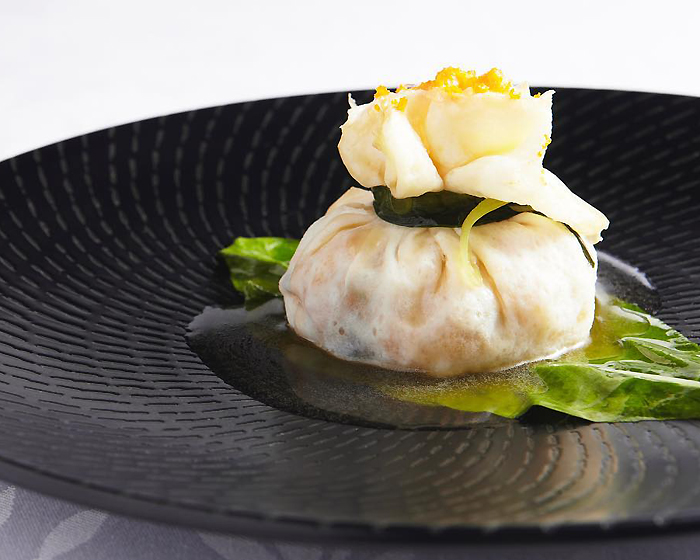 Steamed money pouches at Flower Drum: a filling of prawns, scallops, shiitake mushrooms and water chestnuts wrapped and steamed in an egg white crepe.
Restaurants such as Chef-hatted Flower Drum on Market Lane in Melbourne's CBD epitomises the authentic Chinese philosophy of using the best seasonal ingredients to produce the most delicate of flavours, designed to stimulate and delight the palate.
Expect signature dishes such as Peking duck – tender pieces of roast duck prepared fresh daily, wrapped in thin housemade pancakes with sweet plum sauce, spring onion and cucumber – on an a la carte and banquet menu sure to appease all tastes.
Here's our pick of the best restaurants to celebrate Chinese New Year in 2020: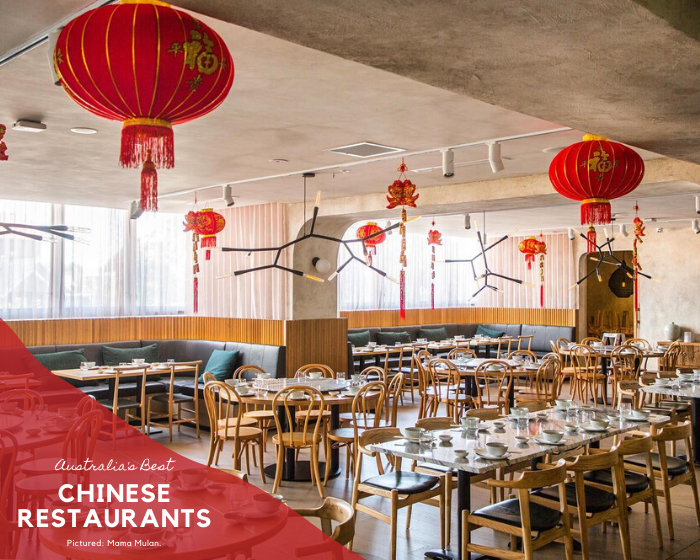 Chinese New Year in Sydney:
Come let Mama look after you with a New Year banquet to rival all others at Mama Mulan, on Archer Street in Chatswood. Re-imaging modern Chinese dining in the heart of Sydney, this venue dishes up crowd-pleasing favourites in a beautifully designed, accessible setting where you will be welcomed with style, warmth and character, creating an unforgettable dining experience.
Mama's normal banquet menu features the likes of deep-fried calamari with Szechuan pepper salt, Hokkaido scallops and asparagus and Kung Pao chicken with dried chilli, capsicum, peanuts, vinegar and soy sauce. Mama also offers an extensive range of Chinese teas, beer, wine and signature cocktails to ensure your celebration goes off like a firecracker.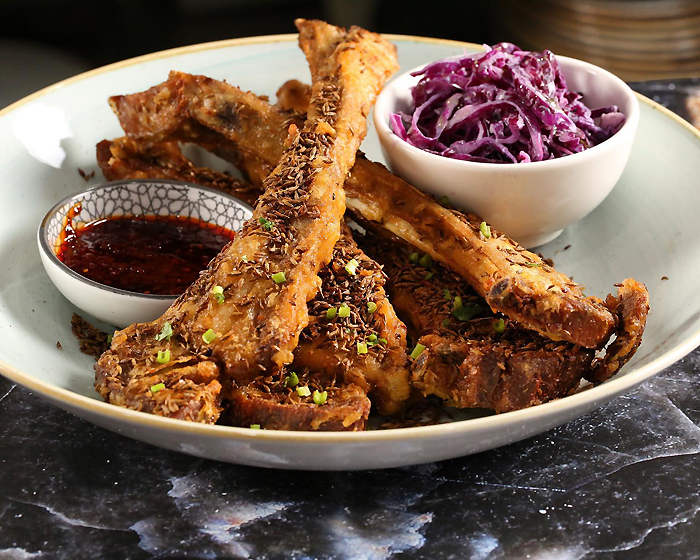 Traditional Mongolian-style fried whole lamb ribs with cumin and paprika, housemade chilli sauce and purple cabbage pickles at Mama Mulan.
Celebrate the Year of the Rat in Southport, Lutwyche and Noosa Heads:
Intimately lit surroundings enriched by vibrant red and gold furnishings, Chinese lanterns and ornate pottery provide the ideal backdrop for a Cantonese dining experience at Leon Chinese Restaurant on Lutwyche Road in Lutwyche. A long-established and well-known player in Brisbane's Chinese restaurant scene, expect to celebrate the New Year with live seafood, sizzling steak and Peking duck.
Opt for Chef's specials like Moreton Bay bug in creamy garlic or crab sauce and broccoli; or perhaps slow-cooked beef brisket, stewed in Chinese five spice and served in a hot clay pot, with sides of combination fried rice and Kung Po vegetables with cashews. Finish sweetly with irresistible housemade black sesame and cashew nut ice cream and banana fritters.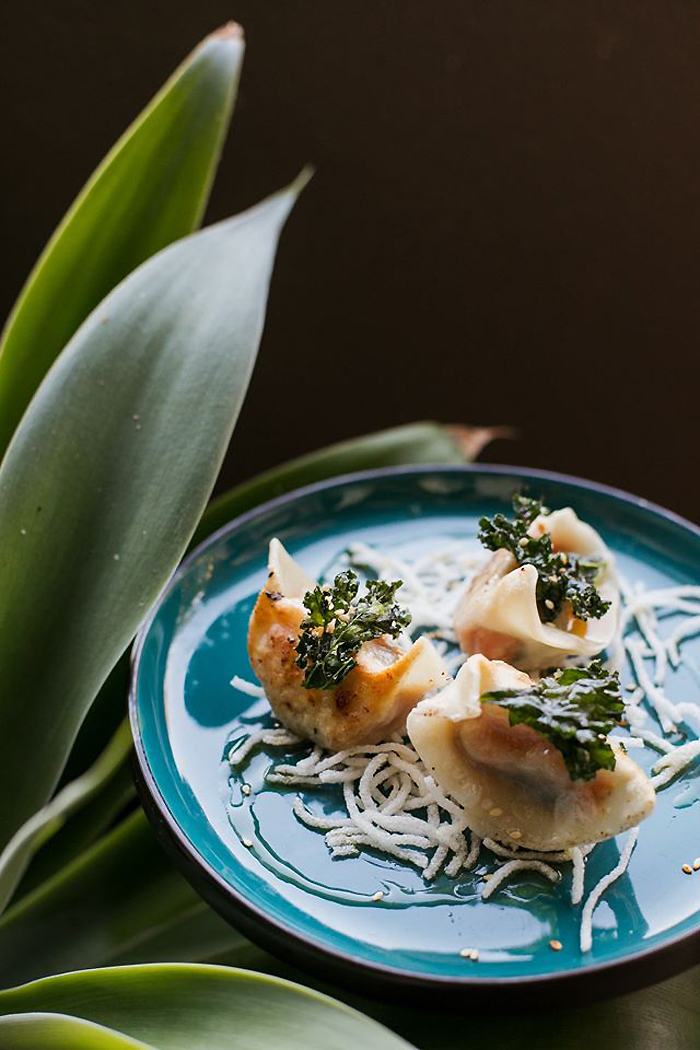 Yum Cha at Embassy XO.
Overlooking the surf beach and quaint village from a prime seaside location, Embassy XO on the corner of Duke and Bryan Streets in Sunshine Beach delicately fuses together modern Asian and Chinese fine dining. Join New Year celebrations on Friday, January 31 with an eight-course shared banquet in majestic surrounds of dark timber and stylish Asian furnishings.
Start with Shark Bay scallops, cellophane noodles and black bean relish, before mains like roast pork, dried oyster, bean curd, shiitake and baby bok choy; or perhaps Grandma's New Year fat choy ragout and jasmine rice. For a sweet start to the Year of the Rat, delve into a Chinese spice cake and housemade vanilla ice cream.
ACT Chinese Restaurants to Try:
Located on Waterfront Dockside with views of the sweeping waters of Kingston foreshore, Tang Dynasty Restaurant is named for its décor, reminiscent of the art deco style of Shanghai in the 1920s and the ancient Tang Dynasty era. Guests are greeted by a life-sized Tang horse as they enter to take a seat on luxuriously upholstered furnishings at white-clothed tables, to ponder an authentic menu inspired by ethically sourced local produce.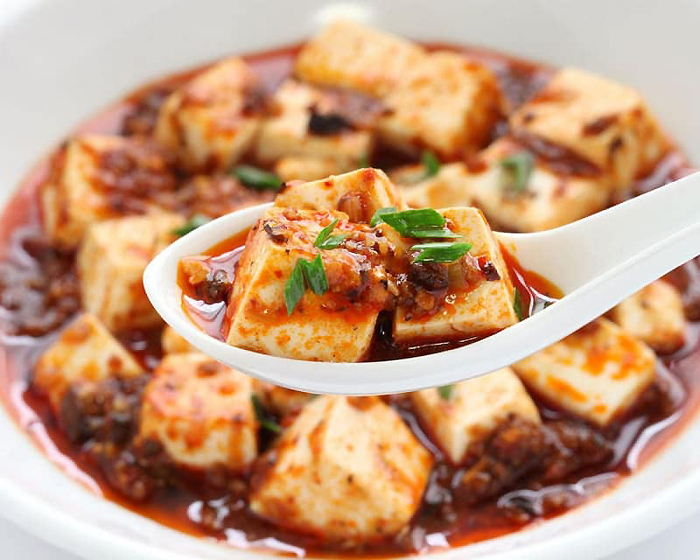 Szechuan Beef Mapo Tofu at Tang Dynasty.
Start with mermaid's tresses – the inner hearts of scallops are cut into thousands of slices, finer than a mermaid's golden tresses and served crispy fried on a feather-soft bed of savoury Chinese broccoli leaf, sugared walnuts and dried cranberries – before mains like Tang Dynasty beggar chicken, pickled vegetables, mushrooms, wrapped in lotus leaf and bread dough and baked for five hours.
Meaning 'kiss, kiss' in Chinese slang, Momoda on Northbourne Avenue in Canberra dishes up traditional street food with an unexpected, modern twist. This unconventional eating house and bar exudes a moody vibe of red neon lights, high stools and plush carpeting, ideal for New Year drinks with family and friends.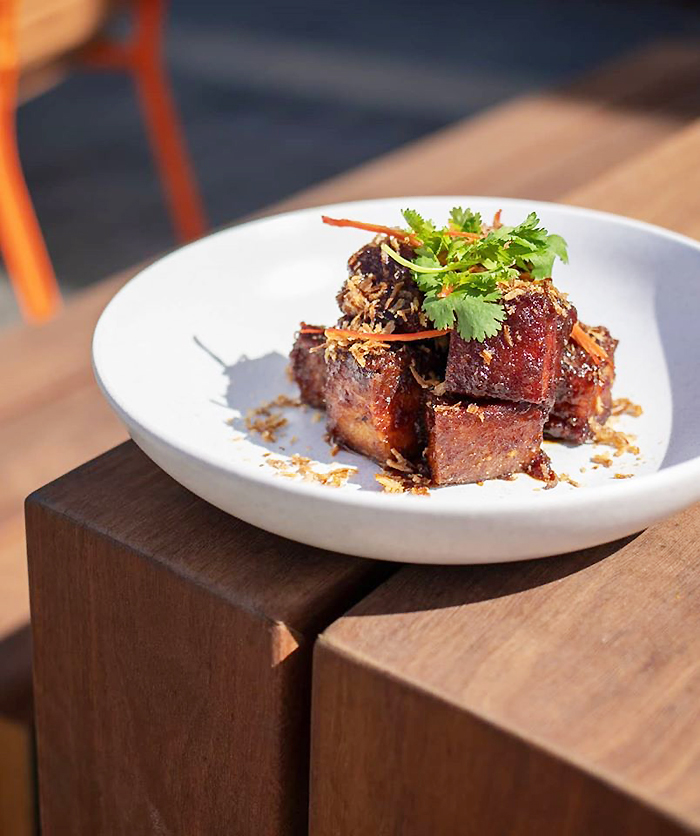 Grandma's Sticky Pork Belly: twice-cooked pork belly with caramel lemongrass chilli jam at Momoda.
Like a cheeky kiss itself, Momoda has a punchy menu with every mouthful created to taste, love and share; sit back with a Leng Lui (Beautiful Lady) cocktail of vodka, lychee liqueur, lavender, rose water and elderflower and tuck into Grandma's sticky pork belly and caramel lemongrass chilli jam. Don't go past fried ice cream, Oreo cookies gelato, charcoal bamboo crumble and freeze-dried strawberries for dessert.
Chinese New Year in Point Cook:
Fine food is as important as fine service at China T Restaurant in Point Cook's Sanctuary Lakes Shopping Centre. This newly refurbished and re-opened venue exudes a warm and vibrant ambience ideal for celebrating New Year with family and friends, dining from the a la carte or banquet menu; perhaps starting with pan-fried chicken dumplings and tangy sauce.
Stir-fried beef with Mongolian sauce served on a sizzling platter is sure to satisfy as a mouth-watering main or try Cantonese-style roast duck; alongside special fried rice and stir-fried Chinese broccoli with oyster sauce. Seafood lovers will salivate over lobster tails with ginger and shallots; before a dessert of custard crepes, ice cream and caramel sauce.
Launceston Chinese Restaurants:
High ceilings adorned with dragon and phoenix murals soar above a room bedecked in traditional colours of red and gold at Dynasty Chinese Restaurant on Canning Street in Launceston. Situated next to Brickfield Park, this venue has a majestic, upscale ambience with octagonal 'ba-gua' windows capturing full views of the park by day and its romanticism by night.
Settle in to celebrate New Year with blue swimmer crab and corn soup, or steamed pork and prawn dumplings; moving on to memorable mains like deep-fried pork ribs and plum sauce, or five-spice orange shredded duck with sides of Chinese vegetables, garlic sauce and steamed rice. Banana fritters and lychee ice cream will entice sweet tooths to finish.
Eat Chinese in Adelaide:
Bold aromas and powerful flavours await inside warm and welcoming Oriental House Chinese & Thai Cuisine on Glynburn Road in Firle. Exposed brick, Edison bulb lighting and traditional artwork set the scene for New Year celebrations, perhaps embark on an Oriental adventure with starters like tom yum soup with chicken, prawns, mushrooms, pineapple, okra and tomato,
Feast on a main of drunken seafood with basil and fresh chilli, crispy tamarind duck or black bean beef; while those dining in groups may opt for a banquet with the likes of chicken and sweet corn soup, honey chicken, sweet and sour pork, sizzling Mongolian beef, Asian greens, special rice and desserts of sticky date pudding or fried ice cream.
For more Chinese restaurants near you, click here, for Chinese New Year events, click here.