It's Summer Down Under – the barbeque sizzles, backyard cricket battles are fought and thoughts turn to celebrate Australia Day with a favourite lamb recipe. Because if there's no lamb, it's simply un-Australian, right?
Whether you are a new Australian or a true-blue Aussie, this is a time to celebrate everything that makes this country great. Don't suffer from lambnesia this Australia Day, we have you covered with five sensational recipes to feed the family.
5 Lamb Recipes for Your BBQ this Australia Day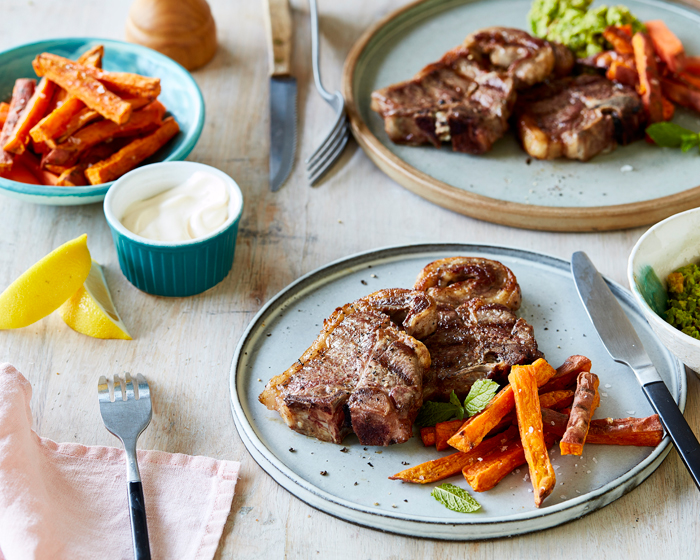 The best lamb chops come from the loin, rib and sirloin of the animal and are usually served with the bone in. Made by cutting the chops at an angle perpendicular to the spine generating a single-serve of meat, lamb chops are tender, easy to cook and evenly textured.
Try these BBQ lamb chops with pesto and sweet potato chips and watch the action as hungry mouths devour the meat as quickly as it hits the plate. Trim any excess fat off the tails of the chops to stop excess flare-ups on the grill and when they are almost cooked, stand them up on the fat side to render some of the fat out and crisp it up.
The pesto is made from frozen peas, smoked almonds, lemon zest and juice; while the sweet potato chips are great sprinkled with salt and served with aioli on the side.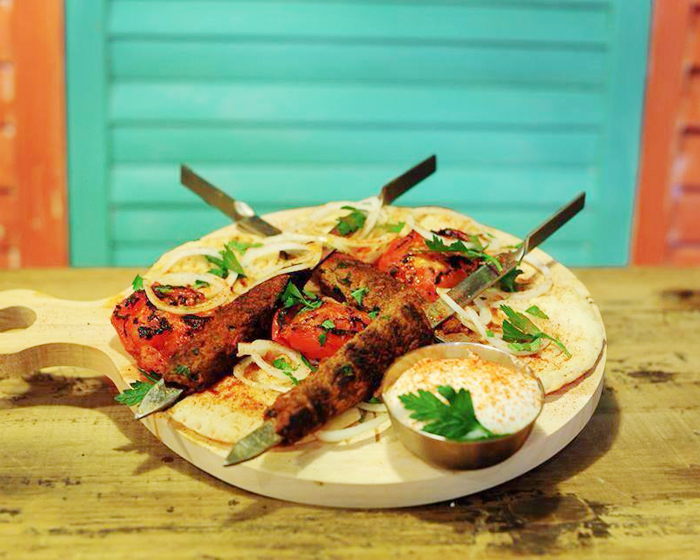 Lamb kebabs are ideal to barbeque any time of the day or night during Summer. Using mince cuts down the cost as we all know how expensive lamb can be, while a good hit of garlic, onions, cumin and paprika adds a Middle Eastern flavour.
Serve these with grilled tomatoes, tzatziki dip, chips and grilled pita bread, as a weeknight family dinner that will bring smiles to faces around the patio table.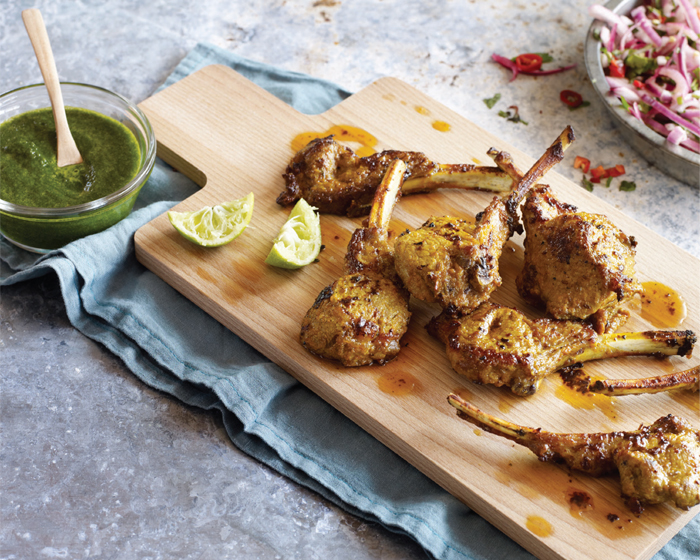 Cutlets are great for the younger generation who are happy to eat with their hands, as the shank acts as a handle for the perfectly cooked pink piece of lamb on the end. Tandoori-style lamb cutlets require marinating for at least two hours in yoghurt, chilli, cumin, coriander, turmeric, salt, oil and vinegar, before being grilled at high heat to sear in the goodness.
Green chutney, onion rings, lemon wedges and your favourite salad complete an easy and flavoursome backyard dinner.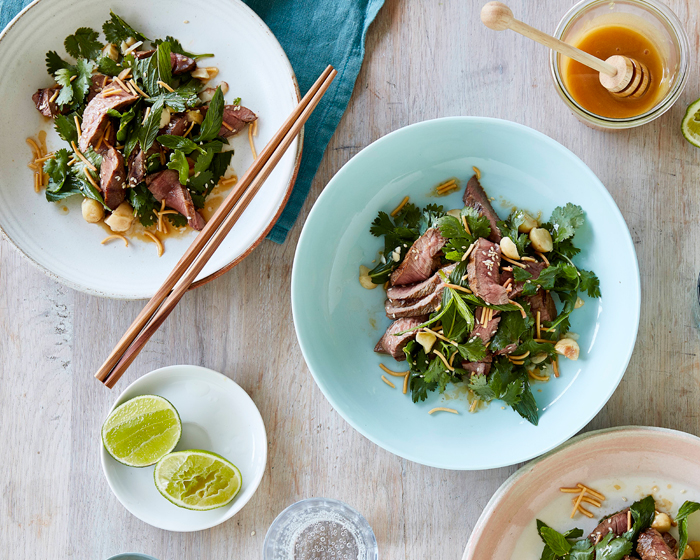 Manuka honey grilled lamb salad with crispy noodles takes our favourite protein to another level with the addition of roasted and salted macadamia nuts, sesame seeds and fried noodles. Using Manuka honey in the marinade and dressing not only brings sweetness but other benefits like anti-viral, anti-inflammatory and antioxidant properties, from this New Zealand icon.
Trim any excess fat from the leg steaks, but make sure you leave some for flavour; then marinate for at least 30 minutes, but no longer then four hours as the soy sauce will 'cure' the lamb and draw moisture from it.
Be careful not to use too high of a heat when cooking the marinated lamb as the honey will burn, use a silicone brush to baste the steaks with any excess marinade while they are cooking on the barbeque.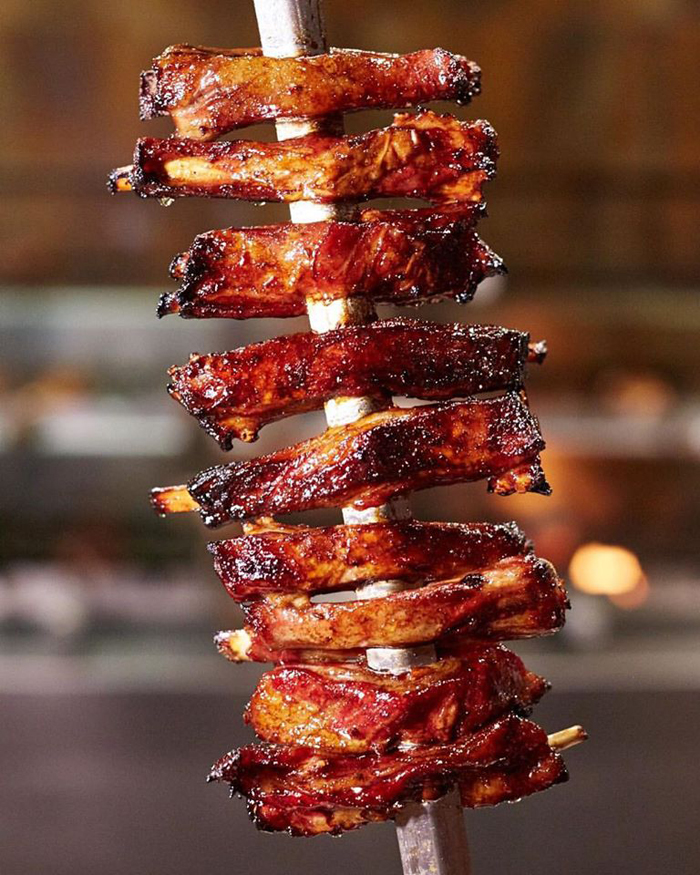 Everyone loves finger-lickin' good ribs… these marinated lamb ribs from BahBQ in Crows Nest won't disappoint with a sticky and smoky marinade of red wine, paprika, chilli, garlic and sugar. For best results, marinate the lamb ribs overnight and cook them on a barbeque or chargrill for extra smokiness; ribs are usually sold in slabs, however, they can be easily separated between bone into riblets.
Why is Australia Day on January 26?
Marking the 1778 arrival of the First Fleet of British ships at Port Jackson in New South, January 26 was also the day the Flag of Great Britain was raised at Sydney Cove by Governor Arthur Phillip.
For more backyard barbeque lamb recipes, click here.