Eat, Drink and be Australian
Australia is no stranger to gourmet produce, home to some of the world's best cheese, wine and preserves in the world. Indulgence is a must on holidays, so when combined, a gourmet weekend of tasting, testing and feasting upon some of the best food Australia has to offer makes perfect sense. Gourmet food and wine has been an increasingly popular activity for Australians, with a vast selection of annual food and wine festivals popping up in both cities and regional areas. An ideal activity for couples, a gourmet getaway is a sure fire way for your tastebuds to experience the best of Australia.
From Western Australian's Margaret River indulgences to the Milawa Gourmet Region in Victoria, you will have no trouble in finding a spot in which to eat, drink and be merry.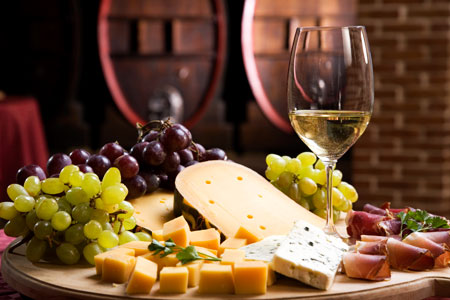 Where are some famous Australian foodie getaways?
Tasmania's King Island is a foodie's heaven, home of the famous King Island Dairy selection of creams, cheeses and yoghurts, with its fromagerie open for tastings 6 days a week. With fresh seafood, beef and an excellent bakery to boot, you may have to relax for a few days on the beach before you can manage to get up and venture on.
For a gourmet getaway on the mainland, it's hard to pass up a trip to the Barossa Valley or McLaren Vale for great food and a vast selection of wines.
To find out more about gourmet produce in Tasmania, click here