By Freya Ensbey.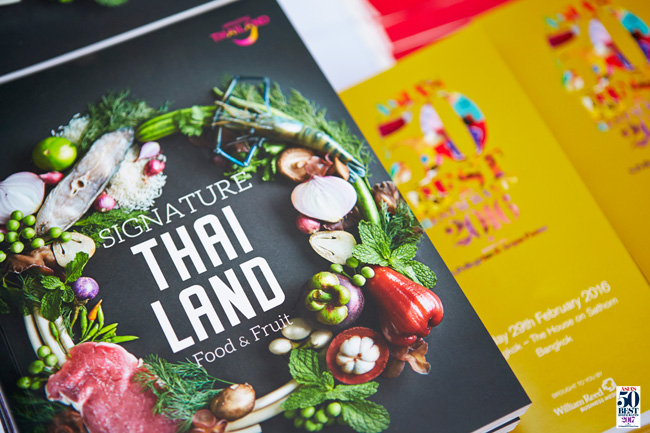 Asia's 50 Best Restaurants 2016, sponsored by S.Pellegrino & Acqua Panna.
The New Year will bring a fresh crop of talents from within Asia's culinary scene, coming together for the inaugural awards night and announcement of Asia's 50 Best Restaurants of 2017.
Supported by the Tourism Authority of Thailand, this year's prestigious ceremony will be hosted in the city of Bangkok to unveil the 2017 list of Asia's 50 Best Restaurants, attracting the region's most renowned Chefs, industry VIPs and international media.
Since launching in 2013, Asia's 50 Best Restaurants has become arguably the most trusted and credible guide to the best places to dine around the region. Last year's 2016 list welcomed 10 new entries and showcased successors from across 13 Asian countries.
William Drew, Group Editor of Asia's 50 Best Restaurants, says that following the success of the 2016 event, they are thrilled to return to Thailand for the fifth edition of Asia's 50 Best Restaurants.
"Given the country's rich culinary history, unique Thai hospitality and vibrant restaurant scene, Thailand is rightly regarded as one of the most celebrated food capitals of the world and an ideal host country for Asia's 50 Best Restaurants, " said Drew.
Thailand's prominence in Asia's culinary scene continues to grow. For the last three years, Bangkok restaurants have claimed the number 1 placing on the Asia's 50 Best Restaurants list. Our very own David Thompson's Nahm took top honours in 2014, while Gaggan Anand's restaurant, Gaggan secured the top placing in 2015 and again last year. Along with Gaggan and Nahm, the 2016 list also featured the Bangkok-based restaurants Eat Me, ranking 23rd, and Issaya Siamese Club in 19th place.
H.E. Kobkarn Wattanavrangkul, Minister of Tourism and Sports of Thailand, believes that when visitors enjoy a quality dining experience in Thailand, it means they have enjoyed a meal from the best quality Thai farm products, in a creative ambiance, with exemplary service.
"We want the world to experience and enjoy the flavours of the Thai nation, and for international Chefs to either come to Thailand or remain in their home kitchens to whip up amazing dishes with fresh and tasty Thai ingredients," said Wattanavrangkul.
William Reed Business Media has seen the success of several top lists in their stable, also publishing the prestigious World's 50 Best Restaurants launched in 2002 and the Latin America's 50 Best Restaurants first released in 2013, creating a fierce following and now giving inspiration for Asian restaurants to strive for.
The list is created from the votes of the Asia's 50 Best Restaurants Academy, an influential group of over 300 leaders in the restaurant industry across Asia, each selected for their expert opinion of Asia's restaurant scene. The panel in each region is made up of food writers and critics, Chefs, restaurateurs and highly regarded gastronomes. Members list their top 7 choices in order of preference, based on their best restaurant experiences of the previous 18 months.
Asia's 50 Best Restaurants is scheduled to be announced in Bangkok on the 21st of February 2017 with an invitation only attendance to the event, keep up to date with the results by visiting http://www.theworlds50best.com/asia/en/.