Festivals Calendar 2012 – Saturday, 18 August
Henley-on-Todd Regatta
This year discover Alice Springs' own Henley-on-Todd Regatta established in 1962, humurously based on the famous Henley-on-Thames race between Cambridge and Oxford universities. This annual festivity kidnaps the attention of well over 3,500 people every year and is legendary for bringing out the Pirates, Vikings and Maidens out of even the most conservative business types.
Our Alice Springs & Uluru Travel Guide will help you find a place to stay, suggest restaurants to try when dining in the area, and offer other ideas for visiting tourists.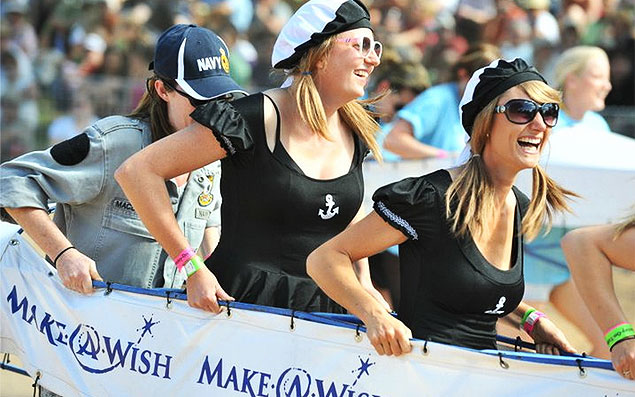 Alice Springs is the Heart of Central Australia
The secret at the heart of this entertaining day lies beyond the regatta's role-playing element, bringing out the notorious fun-loving rebel in everyone, and even extends beyond natural appeal of an old fashioned, friendly competition. Participants, Rotarians, and crowds are drawn to Australia's most famous outback town for one day in August to raise money for humanitarian projects.
Henley-on-Todd Regatta is volunteer run by three Alice Springs Rotary Clubs and the combined proceeds over the years have been well over a million dollars.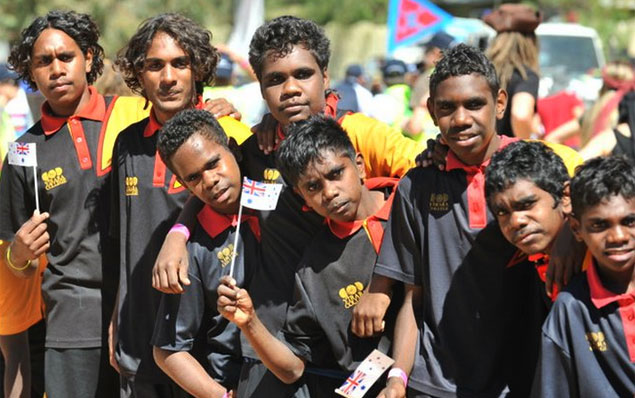 It's Not Whether You Win or Lose this Regatta
When it comes to Henley-on-Todd Regatta the classic adage "it's not whether you win or lose it's how you play the game" has never rung so true. Alice Springs is a prime site in Australia's Red Centre characterized by ancestral desert landscapes and unique rocky outcrops – there's nary a river in site.
"The Henley-on-Todd Regatta idea was taken up by the Rotary Club of Alice Springs and the fact that the town was 1,500 km's from the nearest large body of water was never seen as a problem."
-Dianne Logan, Rotary Club of Stuart Alice Springs promotional writer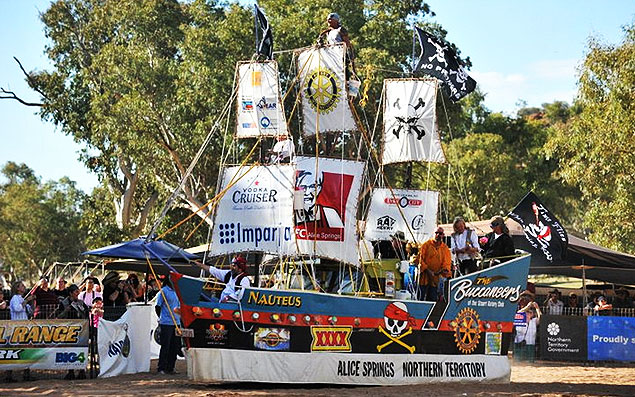 This year marks the 50th running of the iconic Henley-on-Todd Regatta, making it the longest running event in Northern Territory, and it all takes place on the sandy bed of the Todd River.
Comedic Battle Royal on the Barren Todd River
Perhaps the only dry-land regatta in the world, there are a few "riverside" options for your ultimate relaxation amongst the many thematic events. The Rotary VIP tent will have food and beverages from the hospitable Alice Springs Co. Others in attendance will surely prefer soaking up the atmosphere on the grassy banks in the shade of emblematic river gums.
Whether you situate yourself in the spectators or sign up a team for one of the many events, Henley-on-Todd represents the donning of alter egos and gives Alice Springs' new persona for the day. Local folk and visitors alike, keep an eye out for the Battle Boat Spectacular where ships will be armed with high powered water cannons, letting loose the most water you'll see at this regatta.