Events Calendar 2012 – Fri 17th to Sat 25th August

Yacht Racing Hamilton Island Style
Audi Hamilton Island Race Week 2012 is set to be the most decadent and delicious event in their extraordinary 29-year history thanks to superb sponsors in the name of sailing rivalry. A diverse on shore social schedule of celebrity chefs, fashion shows, exquisite jewels and glamorous parties will ensure everyone enjoys this lavish event, representing the luxurious lifestyle Hamilton Island has to offer.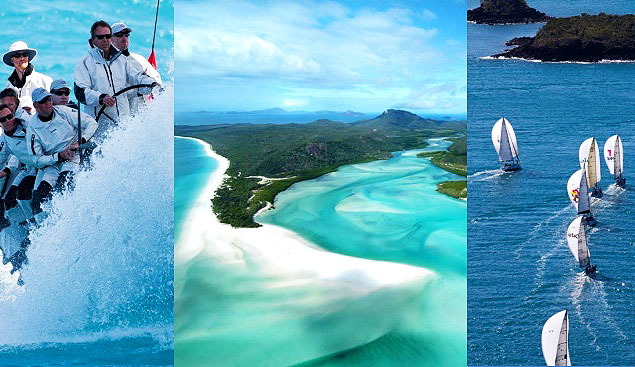 Sailing Events and Gourmet Receptions
Audi Ambassador Kylie Kwong
Complementing the on water action is the spectacular on shore events calendar. Audi's most recent ambassador, Kylie Kwong will delight foodie aficionados with At Home with Kylie Kwong, an exclusive and intimate dinner in the Island's newest dining establishment coca chu. Presenting some of her newest 'at home' creations as well as her latest book 'Simple Chinese Cooking Classes', guests will be wowed by Kylie's delectable home style cooking.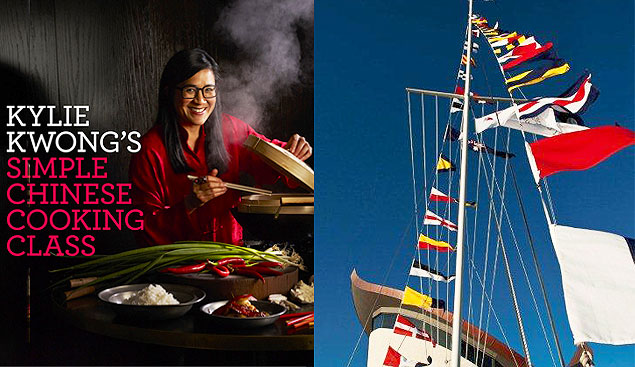 Adding further glamour is internationally recognised producer of the world's finest quality pearls, Paspaley. The inaugural Stranded at qualia event will see guests enjoy a three course long luncheon at qualia's Long Pavilion, adorn themselves in the latest strands of the harvest through a Paspaley Strand Fitting, explore the five virtues of a pearl, and taste the highly sought-after delicacy, Pearl Meat. A Paspaley Boutique and Paspaley Pearl Discovery sessions will also be available throughout the week.
Pirate Ship Pop-Up Bar
Based in the heart of the marina amongst all the sailing action will be the Pirate Ship, a unique experiential pop-up bar created by renowned lifestyle brand and hoteliers The Keystone Group. The perfect place for a delicious cocktail or chilled glass of wine, a signature cocktail will be available for guests to enjoy both there and at other key race venues throughout the week.
Adriano Zumbo Champagne High Tea
Making his Audi Hamilton Island Race Week debut is patissier extraordinaire Adriano Zumbo. Hosting the lavish Adriano Zumbo Champagne High Tea at qualia's Long Pavilion, Adriano will treat guests to his mastery of pastry and unique Race Week-themed creations, emceed by Catriona Rowntree.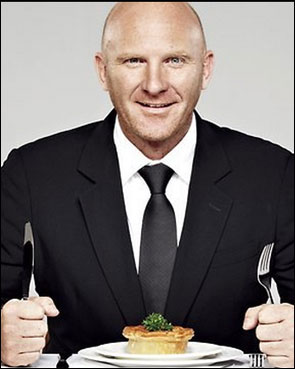 Fine Dining with Matt Moran & Shannon Bennett
Gourmet enthusiasts will be further delighted by the Audi Robert Oatley Vineyards Exclusive Dinner with two of Australia's most talented chefs, Matt Moran and Shannon Bennett. Together they will present a combined fine dining experience showcasing their favourite seafood dishes, emceed by Catriona Rowntree. Matt and Shannon will also each host a Masterclass with tastings, with Shannon showcasing three of his favourite truffle dishes, and Matt presenting his very own 'Moran Family Lamb'.
Alastair Waddell Presents for Robert Oatley Vineyards
qualia's executive chef Alastair Waddell will present the Robert Oatley Vineyards Chefs Table Dinner. Accompanying the superb Whitsundays inspired chefs table dinner will be Good Wine Guide author, Nick Stock, as he presents the critically acclaimed new release Robert Oatley Signature Series and Finisterre wines.
Hamilton Island Gets 'el Loco'
The end of the week will see Hamilton Island get 'el loco' with the Ibiza inspired Sangria Beach Party, hosted by Hugo's and Wild Oats Wines. Guests can soak up the atmosphere as the sangria flows, the paella sizzles and DJ Damon Downey, previously of Sneaky Sound System, pumps the party tracks.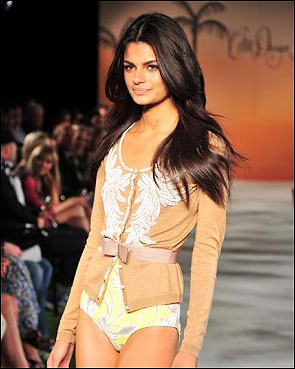 Wild Oats Wines Ladies Lunch
The Moët and Chandon Lunch and the Moët Ice Imperial bar on the Bommie Deck at Hamilton Island Yacht Club will continue to be Audi Hamilton Island Race Week highlights, along with other event favourites including the Wild Oats Wines Ladies Lunch, Beachside Pool Party, Hamilton Island Golf Clinic with golf pro Mark Snooks, Australian Olympic Sailing Team Tickertape Parade, Audi Final Drive Challenge and the Sailor's Forums.
MAC Styling Suites for True Lifestylers
Those who favour fashion won't be disappointed as Race Week favourite Collette Dinnigan returns to launch her highly anticipated 2013 Resort Collection, presented by Audi. Henri Lloyd will show their 2012 Spring/Summer collection, modelled by sailors and emceed by Kylie Speer. MAC Cosmetics will also be offering complimentary makeovers in the MAC Styling Suites, by appointment, prior to most major engagements.
Australia's Largest Offshore Yachting Regatta
Taking place from Friday 17 – Saturday 25 August 2012, Audi Hamilton Island Race Week is Australia's largest offshore yachting regatta and the not-to-be-missed event on the international sailing calendar. Attracting skilled yachtsmen from around the world including New Zealand, Europe, Asia and America, the regatta caters for the full spectrum of keelboats – from non-spinnaker cruising yachts and sport boats through to Grand Prix level racers and high-performance multihulls.
Submitted by Michelle Crowshaw