The Lifetime "To Do" List
Whale watching is one of those things that goes on the lifetime "to do" list. Since its whale watching season, now's the time. From late July to early November each year most of the large whales in the Southern Hemisphere migrate to our temperate waters to give birth and mate before returning to the colder Antarctic at the end of spring.
Why not follow the whales seeking tropical waters? Whale watching is a great way to get up and personal with these wonderful creatures and viewing from a boat can bring you so close it's almost spiritual. Or, if seasickness is your weakness, taking a scenic drive along the Great Ocean Road and watching these whales from afar can be a truly impactful experience. The stretch between Lorne and Apollo Bay is considered by many to be the most picturesque section of the Great Ocean Road. Southern Right Whales can often be seen from these sheer cliffs.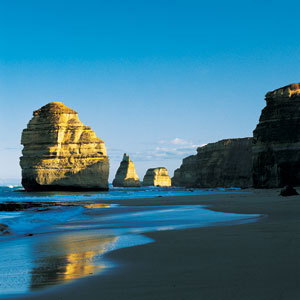 Whales in the Horizon
If the prospect of whale watching is indeed captivating you this season, keep in mind that there are places you can stay keen on accommodating you while you are in hot pursuit of some site seeing. Believe it or not, all this social activity can be seen from the coast and if you want something special, Whitecrest Resort near Appolo Bay offers rooms with seaside views so you can watch the whales from the comfort of your own apartment. Each apartment comes with its own private outside deck and if you're travelling with the family, it's a proven fact that the kids will love it.
The Great Ocean Road is definitely a place worth visiting and exploring. There are great restaurants and accommodation dotted all over the place but one thing which is a must when visiting the seaside is dining on seafood. The Vista Seafood Restaurant in Appolo Bay is one of those colourful and chic joints which have a large local following. The menu features a large selection of seafood sourced daily directly from the local trawlers.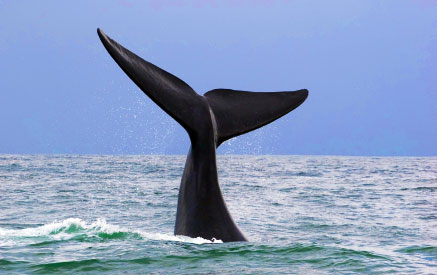 Finding The Right Whale
Though the Southern Right Whales are the giants of the sea, you may still need to bring your binoculars to get a good look be it from your balcony, while seaside dining, or out in the waters on a boat tour. These creatures are slow gentle giants and travel solo with some exceptions, such as mothers who keep with their young.
It's a depressing truth that with commercial whaling being introduced to our ocean, dramatic declines have been seen in whale populations and whale numbers are on a slow and precarious period of regeneration. On an optimistic note, since there are only an estimated 2500 to 3000 Rights in existence to be seen, it makes sense to seek them out this season. Perhaps seeing them live will encourage you to speak out for the rights of these defenceless Rights Whales, so to speak.
Whale Breeding in our Own "Backyard"
Something to keep in mind, Logan's Beach at Warrnambool in Victoria is transformed annually into a whale nursery. Baby whales are generally born between July and September and have a large play area extending from Appolo Bay to Portland. It's always a pleasure to see calves swim beside their mothers and watchers will be entertained with their activities of breaching and tail slapping. If this isn't a motivator to be proactive in protecting these magnificent creatures, activism may not be your thing.
Regardless of your stance, a whale watching trip is one you won't forget and exploring the areas that offer these tremendous views will uplift your spirit. While staring wide eyed, looking for whales, a friendly reminder to keep an eye out for the charming spots along the way. Dotting your adventuresome travel with hospitality, there are places that will make you comfortable, be it a booked overnight stay or an impromptu nature experience.