By Freya Ensbey.
We celebrate street food by thinking outside of the box and visiting the 180 dining and entertainment shipping containers that make up Australia's biggest permanent food market, Eat Street Northshore in Brisbane.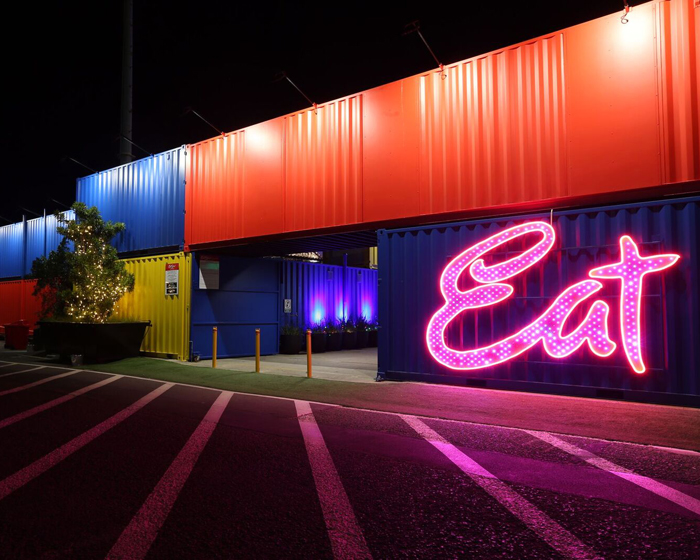 When in larger cities, we are spoilt for choice when it comes to dining options. With so many choices at our finger tips, it can sometimes be hard to narrow the choice down to just one restaurant or eatery to dine at. One collective which has done the hard yards for you is Eat Street Northshore in Brisbane's Hamilton wharf area, along Macarthur Avenue, bringing a whole new entity to the definition of street food markets.
Upcycling redundant shipping containers into permanent 'pop-up' eateries and restaurants, the markets have created a one of a kind culinary village destination of their own, attracting international tourists, locals and visitors in the hundreds each Friday and Saturday night, and Sunday from noon to late.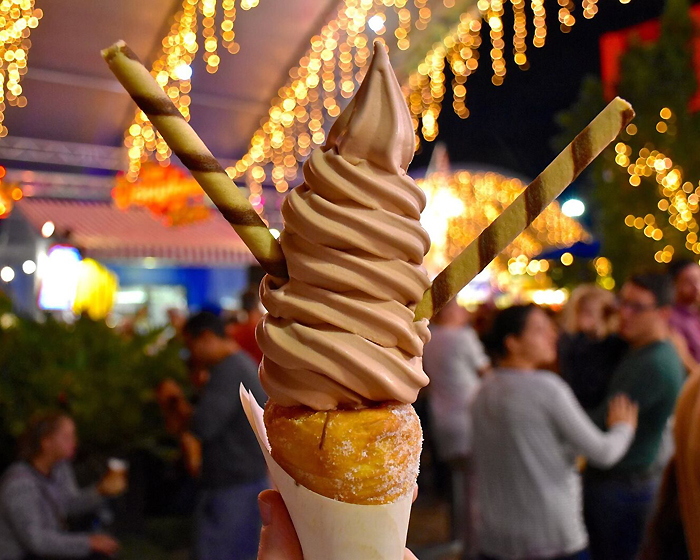 Each sense is awakened from the moment you step through the neon lit front entrance, with live music and entertainment performing on the main stage exciting the ears as your eye is drawn from one colourful store fitout to the next, luring the nose unconsciously with the aromas wafting past all of the different cuisines on offer, from African, Asian and European to North American and Modern Australian.
Perhaps meet with friends to begin with an icy beer or glass of wine in one of the three bars onsite which include the Whale Bar, John Oxley Bar and the Diner Bar, while discussing your plan of attack for your first foodie bite.
You could begin by grabbing a plate from Kotetsu on the main deck and enjoy a Japanese pizza, a savoury pancake form topped with options like pork belly and cheese. For those who like to dine a little naughty, make your way to Jake and Elle's Kitchen, an American style diner offering lip smacking cannoli, burgers, fried chicken and of course mac and cheese, while seafood lovers will rejoice when finding the TrawlerDeck which is home to Calamari Me, and the Shuck All Oyster Bar.
Be sure to save room to end the night on a sweet note with a stroll down the LaneWay, to stock up on sugary offerings from the likes of Dutch De Lites, creating traditional Dutch poffertjes topped with fresh strawberries, cream and ice cream, while Miss Mallow Confectionary Co offers treats too hard to pass up like the cookies and cream caramel apple on a stick.
The venue is also the perfect place to host your next event, offering a taste for everyone with their private dining containers available for hire any night of the week, with sprawling views of the glistening river beyond.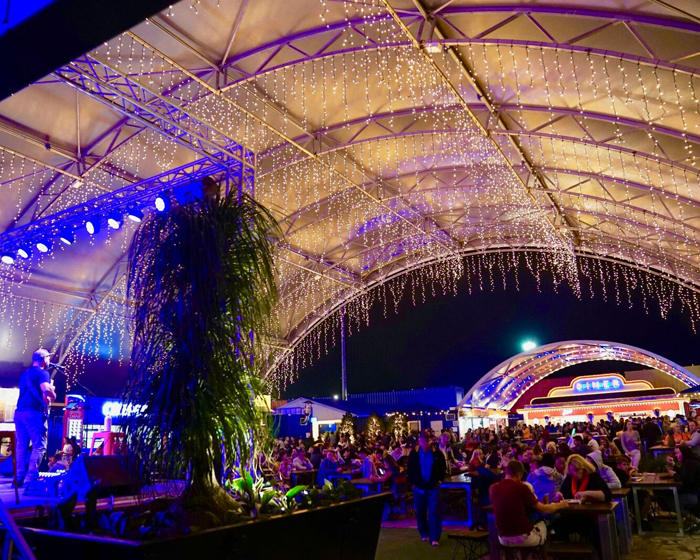 Eat Street Northshore is easily accessible for those travelling from out of town as there is ample parking and numerous public transport options available to and from the venue. Even your leashed four legged friend is invited to enjoy in a night out dining under the stars with you!
For more information on the line-up of upcoming gigs at Eat Street Northshore, be sure to follow the Eat Street Northshore Facebook page to keep up to date.