Changing career was a daunting step for Season restaurant Head Chef, Michael Lee. With a background in welding, Michael decided to jump ship midstream and follow his passion for cooking and food.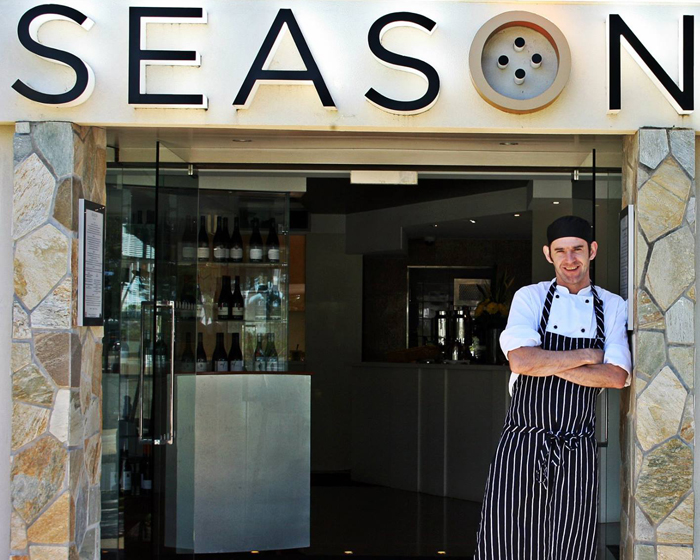 Now as the Taste Tweed festival approaches, he is proud to be part of the restaurant industry in the region, showcasing the area's best food, wine, beer and landscape.
"Taking the step to change career was one I'm glad I did," he tells AGFG.
"Cooking has allowed me to stay challenged, have fun and express who I am."
Born in Edinburgh and arriving in Australia in 2005 as a backpacker, Michael fell in love with our country, and while working in commercial kitchens as a dishwasher, he was taken in by the pressure and busy nature of the restaurant world.
"At the time I was 23 and had never cooked anything before, it fascinated me. I watched, asked questions and starting getting involved in prep jobs."
Returning to the homeland and back to his welding job, Michael quickly realised his future lay on the other side of the world and saved hard to move to Australia permanently, making his home on the Gold Coast.
"I was still welding but unhappy, so I decided to quit my highly skilled, well-paid job to do my Chef apprenticeship at The Star Casino, where I worked as a Commis Chef until 2015."
He then joined Season at Peppers Salt Resort and Spa in Kingscliff, where the ethos of the restaurant is to work closely with local suppliers to source only what is in season and in the closest proximity.
"We are very lucks as Chefs here in the Tweed area as we have access to some amazing, beautiful and unique ingredients," Michael explains.
"There are some fantastic farms and suppliers all around us, in an area that has everything from volcanic rich soils to beautiful beaches. It really is a brilliant place to be a Chef."
Cooking seasonally greatly affects the outcome of the dishes Michael creates and is also far more sustainable in terms of cost and the environment.
"We, as Chefs, have to be responsible for the produce we use and the environmental footprint we leave behind. Cooking with produce that is in season ensures a better-quality dish, as the ingredients are at their premium."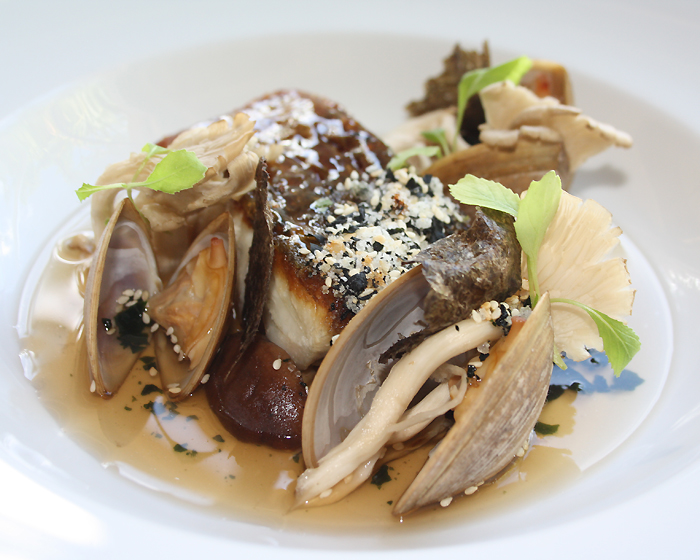 Well known for his inventive and eyebrow raising dishes, Michael has delivered AGFG readers one of his menu highlight recipes – sake glazed barramundi, charred kelp and oyster shell broth, crustaceans, mushrooms and furikake.
"It is such a fresh dish, very light, delicious and comforting – the kind of food I like to eat. Each of the elements is treated very simply and respectfully, allowing each component to shine. I thought of the dish when I was hungry!"
Michael says his cooking style is fairly simple – using flavour combinations that work well, with a few twists here and there.
"It's also definitely nostalgic, a lot of the flavours I use remind me of my family and my childhood growing up with a Mum who hated cooking."
So, what does he love the most about the restaurant business?
"No two days are the same, it's creative, hardworking, mentally challenging and fun!"