Experiences by the AGFG Foodies.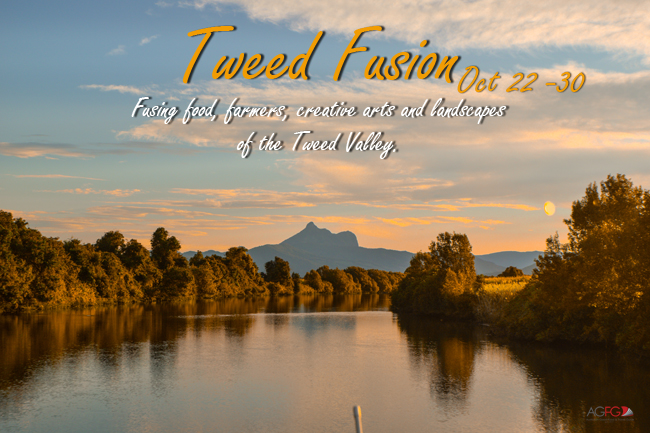 Mt Warning view from the Rous River on the Spirit of Wollumbin by Mount Warning Tours.
"It's all about food, farmers, creative arts and landscape, it's relaxed and retro – our moto is explore, relax and enjoy." ~Anne Duke, Tweed Fusion Project Director.
There's something brewing in Australia's Green Cauldron, an ancient volcanic hotspot, where the best of both worlds can be enjoyed: lush World Heritage rainforests, dramatic mountain ranges and rolling green fields, unspoiled and untouched, and where locals of the Tweed region are pioneering culinary discovery.
As the Commonwealth Games keeps most of South-East Queensland buzzing, Tweed locals and its community leaders want to get in on the action and showcase the natural beauty of the region to unsuspecting tourists; and that is exactly what Tweed Fusion wishes to accomplish this October by showcasing the diverse discovery of everything that can be explored in the Tweed.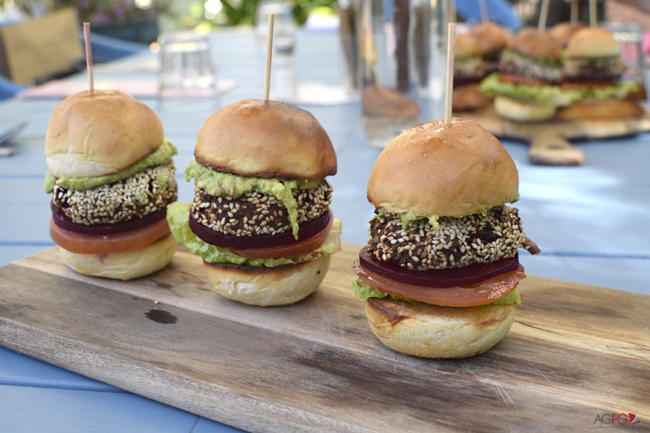 Cumin and coriander spiced kofta burger atFlutterbies Cottage Café.
From touring the award-winning Margaret Olley Art Centre, before savouring a cappuccino and sweet treat at the Tweed Regional Gallery Café (headed by the team from Mavis's Kitchen) while admiring panoramic views of the Tweed River, to a day trip into the heart of the Caldera in the historic village of Tyalgum, the Tweed Valley region has a lot to offer. It's not just cottage cafés like Flutterbies that are the draw card for Tyalgum, it's the care and workmanship that owners and local residents have put into lovingly restoring and transforming quaint old buildings (from the 1900's) into art galleries, gift stores, a bookshop, jewellery studio, an eco-store and a vintage furnishings store. While most grumbling stomachs are parked at Flutterbies, adventurous types are filling out The Bakehouse Company, making their own jewellery at Osiris Studio + Gallery and finding their inner peace at Earth Beat.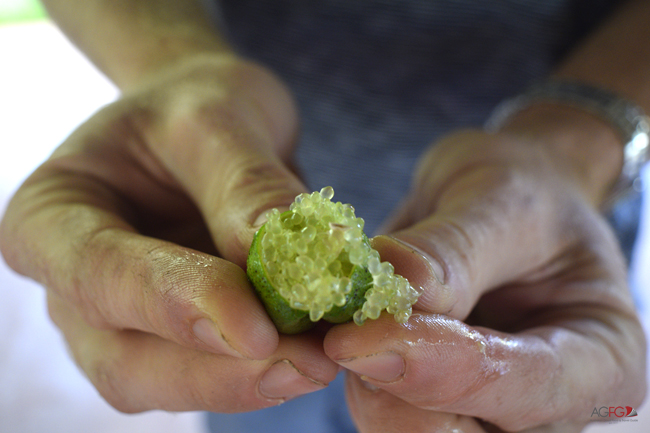 Finger lime at Buck's Farm.
All the while, bus tours are driving by on their way to Chillingham to experience the wonder of Buck's Farm; where the beauty of native life can be enjoyed in Buck's Barn, while Gerard Buchanan provides an energetic and passionate presentation about his unique and innovative produce, such as the native Australian finger lime, found wild on his property which he now produces for some of Australia's best restaurants (remember course three and nine from the Noma pop-up in Sydney? Buck's finger limes are René Redzepi's preference).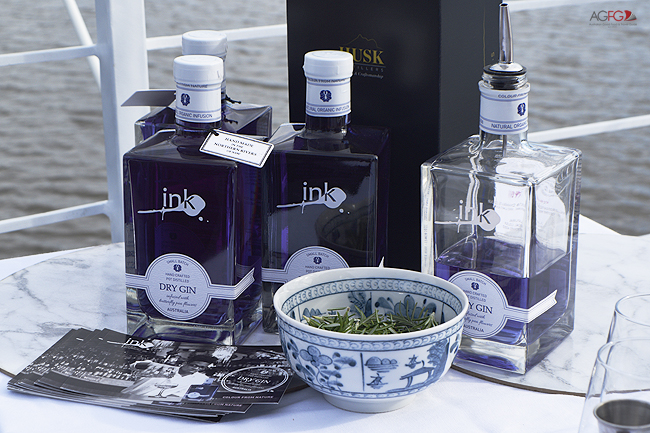 Locally madeInk Gin by Husk Distillersoffering refreshments to those cruising the Tweed River on the Spirit of Wollumbin.
Onwards from touring natural serenity, most miss hidden highlight, Tumbulgum, where Mount Warning Tours operates one of the few boats that can venture up and down the Tweed River as well as along Rous River towards Murwillumbah. Owner/Operator of Mount Warning Tours, Michael Simmons, offers experiences that not only fuse together Tweed history with sightseeing and scenic bird watching but also with gourmet seafood tastes from local riverside restaurants like House of Gabriel.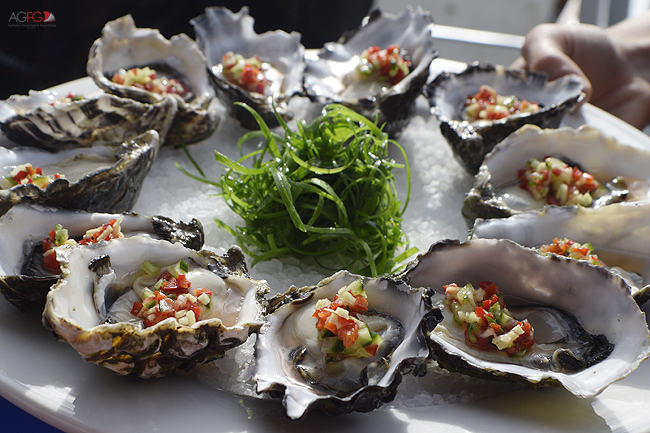 Oysters enjoyed alongside Ink Gin on the Spirit of Wollumbin.
While these experiences can be discovered over a weekend or two, they're just the foothills of possible discoveries. Tweed Fusion will shine a spotlight on the Tweed Valley from October 22-30, where numerous locations across the Valley will be visited via 11 events, including signature event, the Sunday Country Picnic where guests will be transported on Mount Warning Tours' Spirit of Wollumbin to a secret location to enjoy a lunch featuring local produce served with panache.
Curiosity is the essence of life, so discover more atwww.tweedfusion.com.au.
Photography by AGFG. AGFG was a guest of Tweed Fusion.