We were privileged to see the work of Chef René Redzepi at Noma Australia. This once in a lifetime experience cannot be summed up in words of review, nor can it be broken down into tastes on the palate per dish; Noma Australia is a complete and utterly ethereal dining phenomenon that must be experienced not verbalised, and with that adieu we will allow our photos to do the talking.
The one word that feels appropriate to describe our experience is: indescribable.
Noma Australia Menu (what we were served, this menu does change due to produce availability):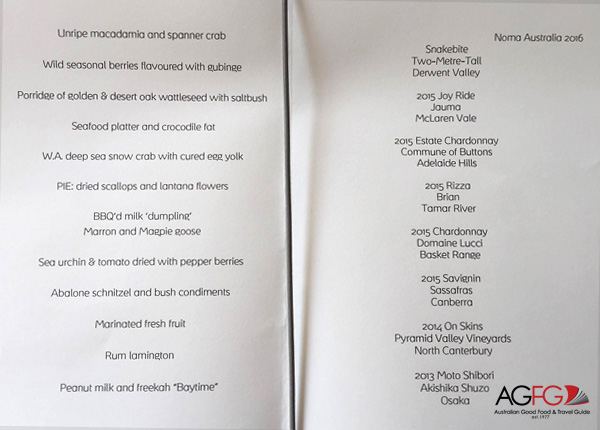 First Course: Unripe macadamia, pressed spanner crab and rose oil essence broth. Served cold, on ice.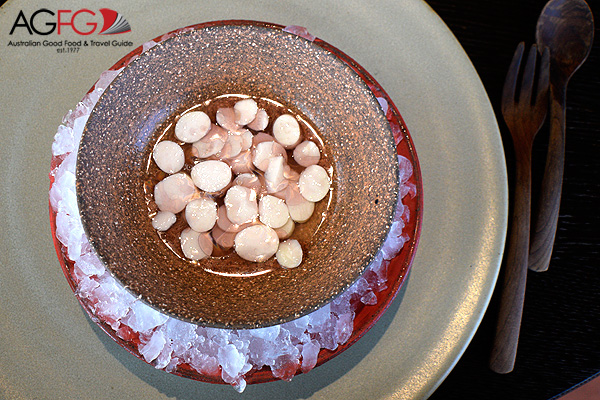 Second Course: Wild seasonal Australian berries dusted with gubinge (Kakadu plum). Berries: muntries, dessert limes, lemon aspen, lilly pilly, pickled lemon myrtle buds and seaweed oil.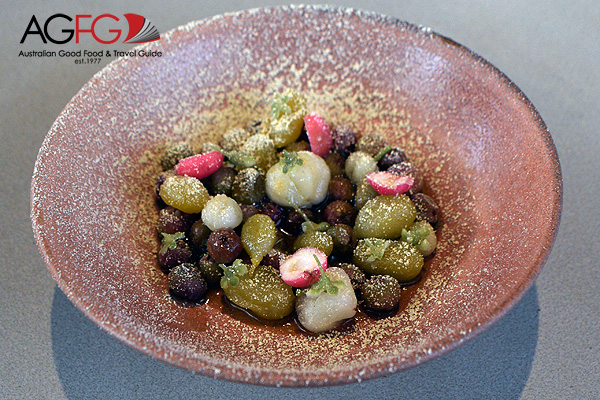 Third Course: 'Porridge' of golden and desert oak wattleseed with saltbush and river peppermint. The porridge is made with wattleseed and oyster emulsion, wrapped in saltbush that is compressed with celery oil. It is then complemented by anise, cinnamon myrtle, finger lime and little river peppermint leaves.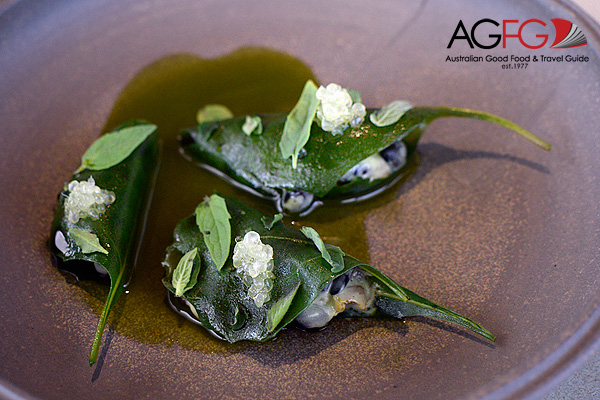 Fourth Course: noma's 'seafood rock platter.' clockwise from front shell: mussel, strawberry clam, flame cockle, oyster and pipi. Each have a layer of kangaroo and crocodile fat "skin" that acts as a palate cleanser between each shell.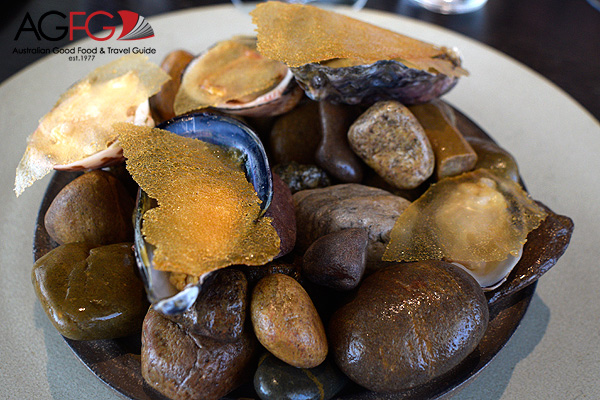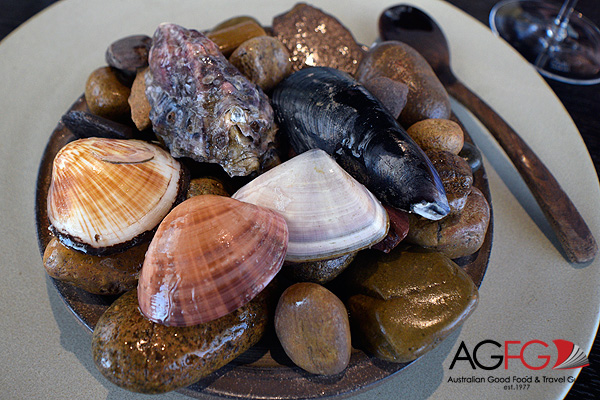 Fifth Course: WA deep sea snow crab with cured egg yolk. The egg yolk has been cured in fermented Kangaroo meat (which was fermenting for six months!) - probably the most "eyebrow raising" dish of the degustation...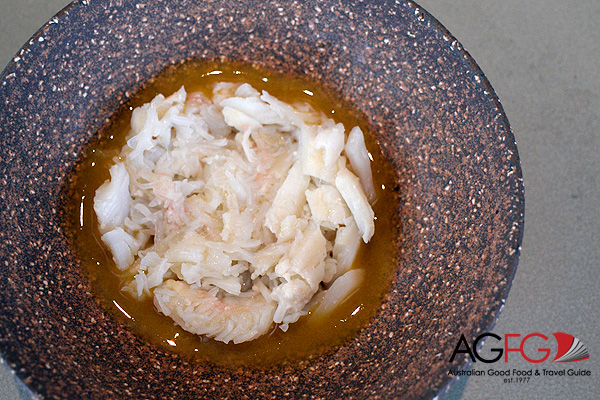 Sixth Course: "Pie" of dried scallops and lantana flowers with extra lantana flowers to use as a garnish (it's the stem that is poisonous!)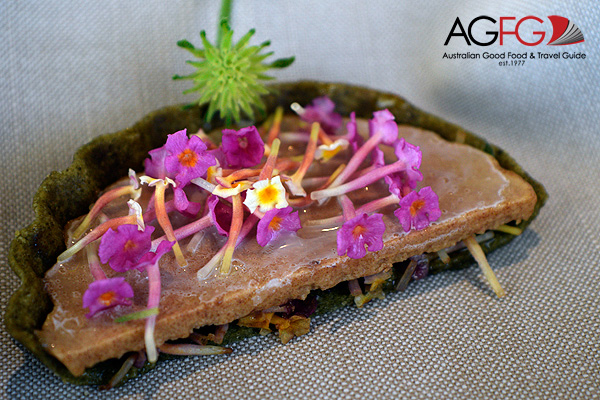 Seventh Course: Milk 'dumpling,' WA marron, magpie goose ragu all placed in a hand weaved palm leaf basket.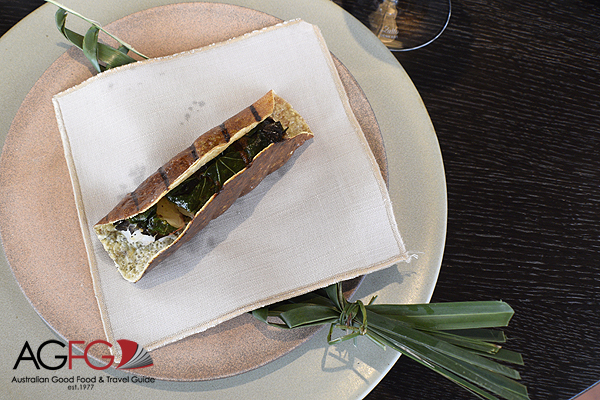 Eighth Course: Sea urchin and tomato dried with pepper berries.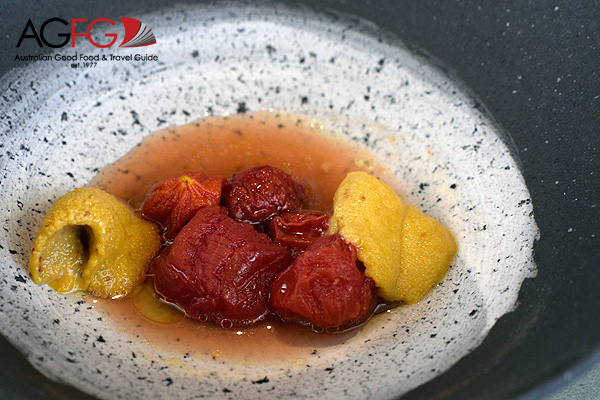 Ninth Course: Abalone Schnitzel with bush condiments of spiny head mat rush, beach plants, sea lettuce, neptune's necklace, palm and bunya nut, finger lime and mushroom sauce (tasted like a soy sauce version of vegemite).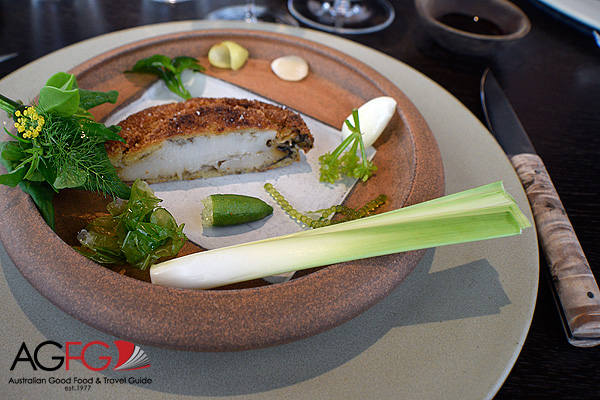 Tenth Course: Marinated fresh fruit, sandwich of ripe mango filled with a mango sorbet and seasoned with lime like Australian green ants. Watermelon has been soaked in Davidson Plum juice, pineapple soaked in blackcurrant wood oil with wild hibiscus.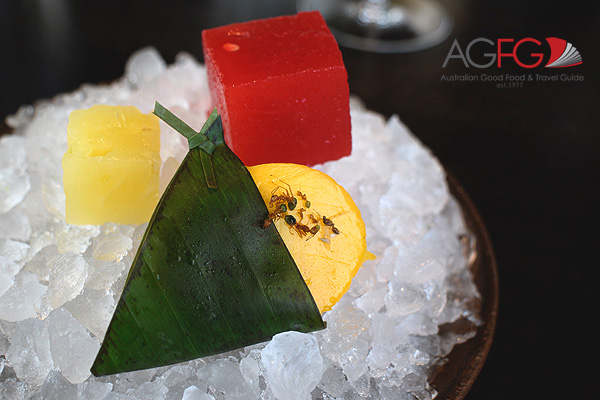 Mirabelle Plums foraged in Canberra, tooth pick native pepperberry.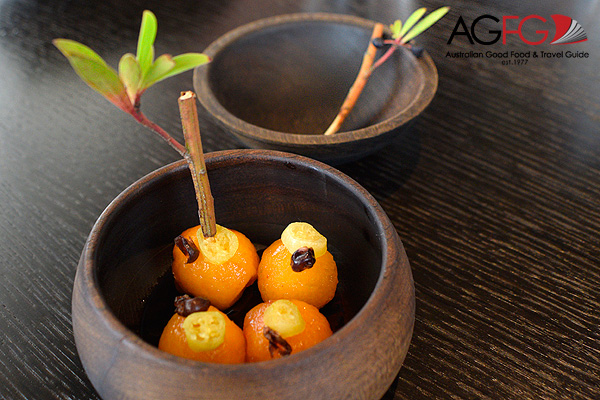 Eleventh Course: Rum lamington. Not of sponge but of fluffy ice cream that melts on contact with the tongue. Native tamarind sauce and riberry juice.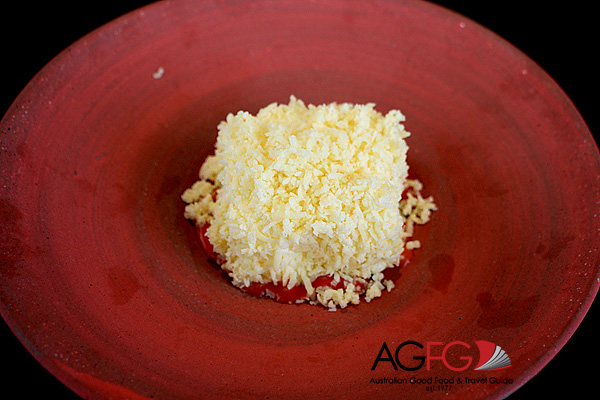 Twelfth Course: Peanut Milk and freekah "Baytime."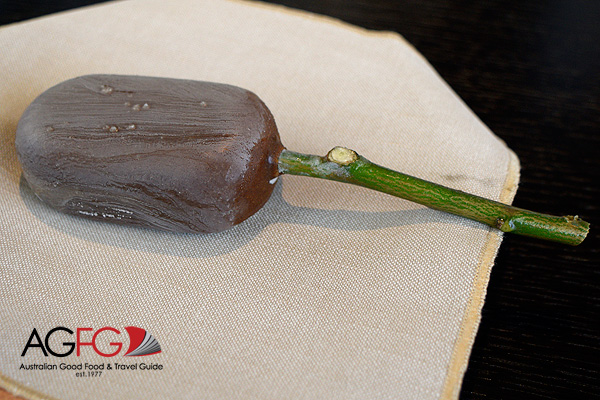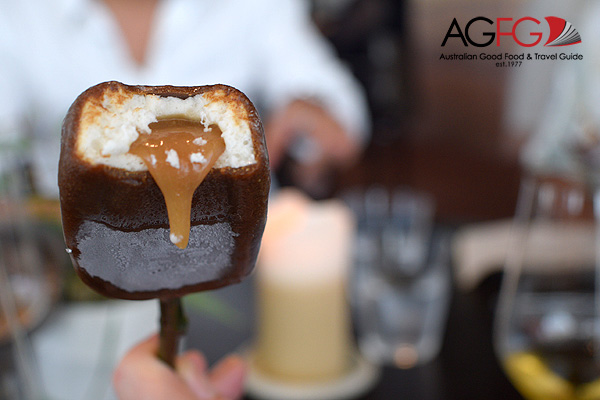 Words by Karissa Straughen, photography by AGFG and experiences by the AGFG Foodies.