"Rich, earthy, mysterious and exotic with an overwhelming aroma, yet exuding a fine, subtle flavour like no other; a little goes a long way. Passions ignite, dogs are trained and recipes are readied for the beginning of Australia's truffle season, running from late May through to early September." ~ Annabel Rainsford.
You read right, its truffle season again! Each year, wintry dishes are given that extra punch of flavour with the use of this fresh fungi that grows across the country in regions like Manjimup, Northern Tasmania and the Yarra Valley.
We've put together seven of our favourite recipes that hero the truffle. Whether enjoying a risotto, steak or fried egg, the use of truffle truly takes an ordinary dish to extraordinary.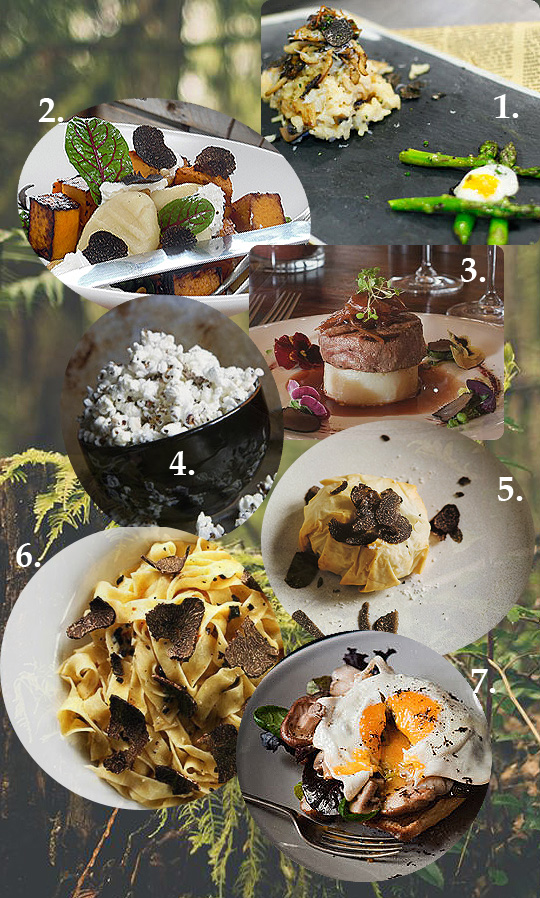 1. Put together by our resident chef, Shawn Sheather, this forest mushroom and shaved truffle risotto truly showcases the flavour of the truffle, by enhancing the mushroom on the palate.
2. Our favourite "pasta," gnocchi has been paired with caramelised pumpkin, pine nuts, goat's cheese and shaved truffles – a modest dish with many elements combined for a flavourful, but simple experience.
3. Wagyu fillet, fondant potato and black truffles – you've never tasted steak this good.
4. Did you ever think you could snack on truffle at the movies? Well that's exactly what you can do with this truffle popcorn recipe!
5. Simple, yet elegant. Goat's cheese and truffle baked in pastry from Chef, Rodney Dunn. One of the many truffle focussed recipes in his latest book "The Truffle Cookbook."
6. We bring this one out every year and that's because nothing can get any better than truffle tagliatelle. 55 grams of fresh truffles, mixed with salt, virgin olive oil, forest mushrooms, vegetable stock and tagliatelle –let your taste buds sing!
7. Spruce up a breakfast favourite with shavings of truffle and creamy blue cheese.
Want more? Head to our truffle recipe section.