We bet you didn't know that truffles can be used to enhance not only savoury but SWEET dishes (and even dishes with a combination of both). Here are three of our favourites from the archives that are like nothing you've ever tasted before.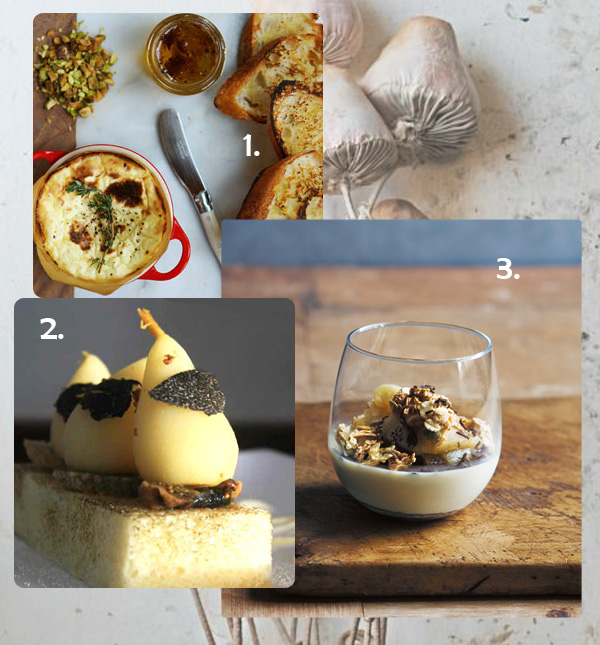 1. Baked ricotta dip with truffle honey – that's right, ricotta, Parmesan, thyme, crushed pistachios and freshly baked bread drizzled in a deliciously sticky truffle honey.
2. Created by our resident Chef, Shawn Sheather, we bring you a dish that's one of its kind, truffle infused fig and baby pear on toasted brioche with honey mascarpone. It may look intricate, but don't worry, our method will have even a beginner shinning.
3. Brought to you by Chef, Rodney Dunn, these truffle creams with maple syrup, poached apple and oat crunch are great breakfast, morning tea, afternoon tea and dessert! Maybe even have it for a sweet lunch!