Nothing says 'I love you Mum' more than lunch at an amazing winery, overlooking lush vines with a glass of estate wine in hand.
Australia is blessed with an abundance of vineyards, where fine food and wine are paired expertly on site to deliver the ultimate pampering experience for busy Mums. They may be a little out of town and require a road trip (all the more fun), so why not stay over and make a weekend out of Mother's Day celebrations?
Let's open a bottle and cruise around some of our favourite wine haunts to spoil Mum come Sunday, May 12: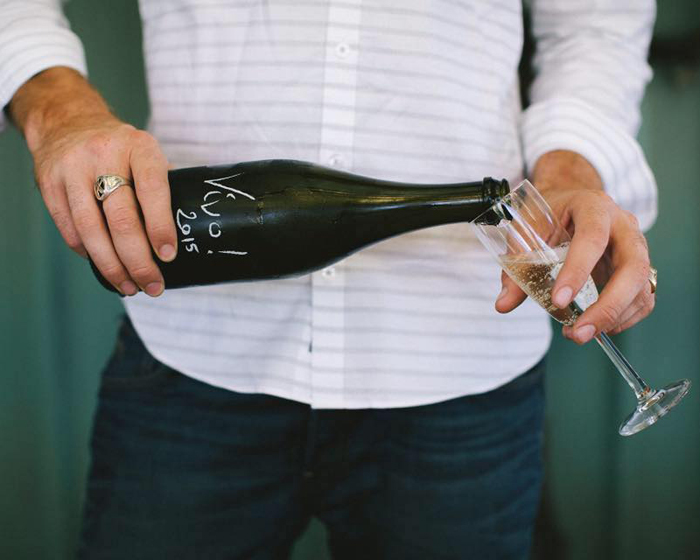 Di Lusso Estate tastings.
Mother's Day Wine Stops in Gerringong and Mudgee:
A destination unto itself, situated in a picturesque valley in Gerringong just 90 minutes-drive from Sydney, Crooked River Wines offers panoramic views from their onsite restaurant, where Mum can enjoy a two or three-course lunch from the a la carte menu, along with a couple of glasses of estate wine.
Chef Dane Tobias launches a new menu just before Mother's Day and combined with the smooth sounds of Shoalhaven Springs performing on the day, it is sure to be a special celebration for all those attending.
UPDATE 07/05 - Crooked River Wines' onsite restaurant is fully booked for Mother's Day, but they have plenty of wine available at their cellar door.
Celebrate with Mum a day early at Di Lusso Estate on Eurunderee Lane in Mudgee, where on Saturday, May 11 the Forage and Feast degustation dinner takes centre stage. Fringed on the northern outskirts of town, Di Lusso offers an experience inspired by the food and wine of Italy – Mum will find peace among the picturesque surrounds of rolling hillside, peaceful lake and lush vines.
With wines crafted from nine varietals of grapes, crushed on site and blended into a wide selection of dry reds and whites; alongside fresh, local and seasonal dishes including produce such as figs and saffron straight from the garden.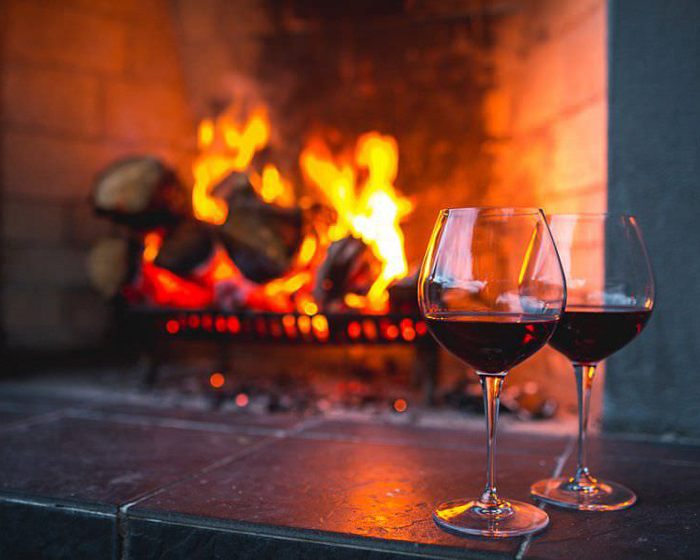 D'Angelo Estate's Cellar Door.
Treat Mum at Wineries in Melbourne and the Yarra Valley:
Pizza, pasta and wine should satisfy Mum at D'Angelo Estate Vineyard on Bayview Road in Officer. Just 45 minutes south-east of Melbourne, this family-run vineyard offers wine loving Mums a true onsite tasting experience – where she can sip on a glass of award-winning Reserve Lady Chardonnay and listen to live music while admiring the views of Western Port Bay.
Expect plates such as potato gnocchi, gourmet side salad and gourmet pizza from the lunch set menu, while desserts can be ordered a la carte on the day. Mum receives a complimentary glass of wine and guests are invited to stay all day to capture the essence of family life.
Perched on a sunny hillside at the end of Paynes Road is Seville Hill Wines, producer of premium boutique Yarra Valley wines. Established in 1991, the elevated Seville site is home to rich, red soils with valley breezes that cool fruit as it ripens and cellar door visitors, basking out on a platform deck by old English Elms, overlooking the cherry orchard and distant mountains.
Wine and dine Mum with a glass of richly hued 2012 Cabernet Sauvignon or 2013 Reserve Shiraz, alongside a weekly changing menu of seasonal local produce share plates like slow roasted lamb shoulder, garlic yoghurt and flatbread; or housemade potato gnocchi with three cheese sauce.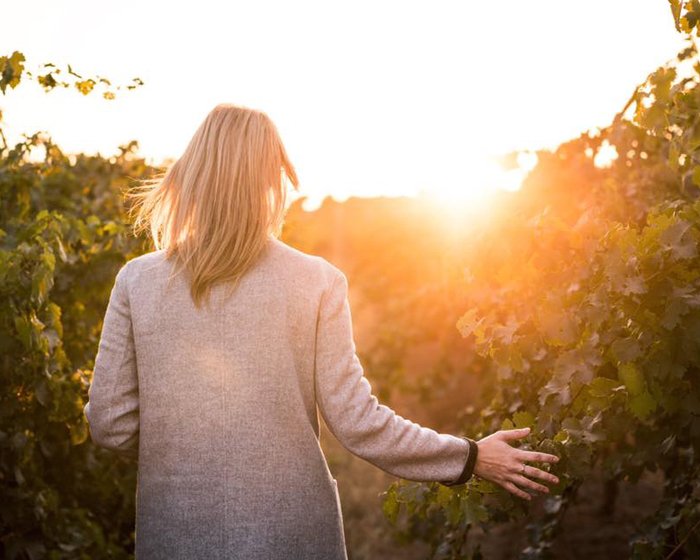 Taylors Wines Vineyard.
A Mother's Day Haunt in Auburn:
For a wonderfully decadent Mother's Day experience and a chocoholics dream, consider taking Mum to Taylors Wines on Winery Road in Auburn. The wine and chocolate tasting experience is available every day at this Clare Valley vineyard, where three generations of the Taylor family have crafted great Australian wines such as Jaraman Chardonnay 2017 and Taylor Made Malbec 2017.
A selection of four award-winning drops are matched to individual tablets of Cuvee chocolate in a self-guided tasting flight – guests are provided with an information sheet outlining each wine and chocolate match and a step-by-step how-to guide to get the best out of their tasting experience. Bookings are required for larger groups, so grab the whole family and celebrate in style.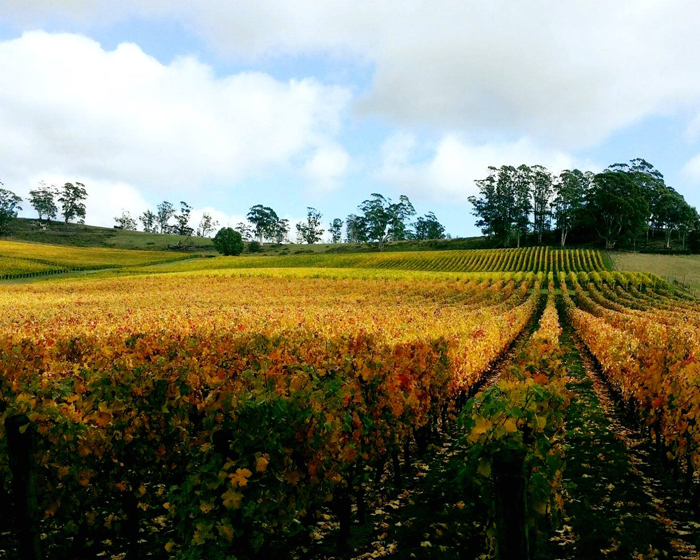 Clover Hill Vineyard's Piper River Vineyard.
Take Mum to a Winery in Lebrina, above the Tamar Valley:
An ultimate tasting experience awaits Mum at Clover Hill Vineyard in Lebrina, where a dedicated guide will provide insight into the heritage of the winery and vineyards. Established in 1986 on the site of an old dairy farm in north-eastern Tasmania, Clover Hill is one of Australia's very few premium sparkling wine producers in the traditional method.
Poised atop the Tamar Valley, the cellar door's breathtaking position overlooks the beauty of the vineyard and is the ideal spot to taste current release and boutique wines, as well as limited release drops such as Cuvee Exceptionelle Blanc de Blancs and Cuvee Prestige Blanc de Blancs. Following the tasting, a complimentary tapas platter will keep Mum satisfied, served at her reserved cellar door table.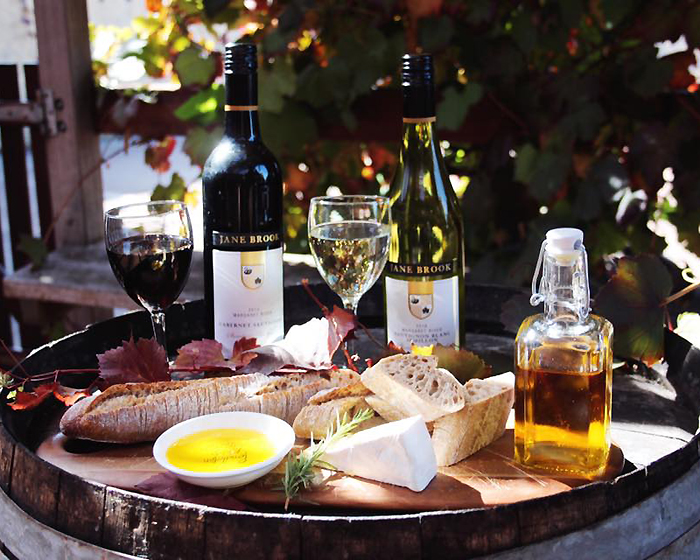 Jane Brook's cheese platter.
Spoil Mum at this Winery, just outside of Perth:
Let Mum sip on fruity pink bubbles while enjoying a rustic Swan Valley dining experience at Jane Brook Estate Wines on Toodyay Road. Jane Brook's Sparkling Rose is proving to be a crowd favourite and the ideal drop for a family celebration this Mother's Day, paired with a picnic basket of duck pate, farmhouse terrine, balsamic onions, brie, cheddar, olives, dip, sourdough baguette, salad, fruit and chutney.
This family-run winery has been producing award-winning drops for more than 45 years, along with fresh produce and picnic hampers available at the cellar door and pantry, where tiled floors and slate grey walls provide a relaxing backdrop for tasting the varietals on offer. Perhaps spoil Mum with glitzy 23-carat Western Australian gold leaf floating in Blanc de Blanc, presented in a handmade bottle from Italy.
For more wineries around the country to take Mum, click
here
.