A very (unconventional) Bastille Day brunch
Put down your Vegemite smeared bread and listen up – French toast has made a comeback in the kitchen, revamped with a brand new attitude. Taking it to the next level with a myriad of fresh flavour combinations, the new French toast isn't afraid to push the boundaries, with its rich buttery exterior decked out and drenched in anything from chai spice to chocolate.
Fancy up your brunching bread this Bastille Day and indulge in a little winter comfort. These five recipes spare no expense when it comes to breaking out of the box and are well and truly in the running for breakfast's most wanted. Take a back seat, coffee and croissants.
5. Baked Chai Spiced French Toast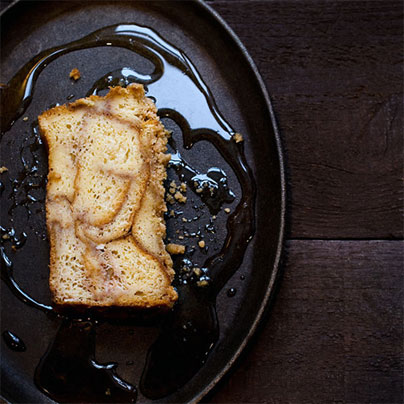 Can this recipe by The Kitchnscream 'winter' any louder? From your teacup to your toast, the exotic aromas of spiced chai make you feel like hibernating under the nearest blanket until the sight of spring. Sure, it may impress your brunch guests ... but who really wants to share? Full of challah bread, spice and all things nice, this recipe is basically like eating teacake for breakfast – and we can't see any fault in that.
4. Hot Chocolate French Toast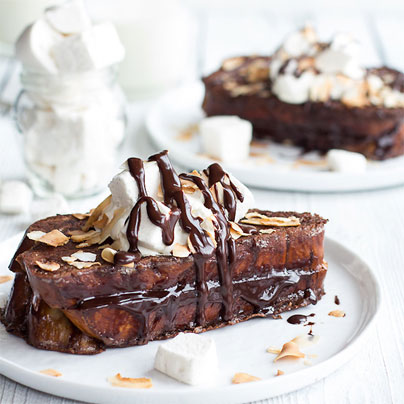 Incorporating two iconic elements of comfort, hot chocolate French toast is so decadent it makes you feel guilty just by looking at it. Luckily, in the war between guilt and envy ... we find ourselves guilty as charged. You can't pass up the chance to treat yourself with this sinfully sweet recipe, so be sure to check it out at Half Baked Harvest.
3. Strawberries & Cream French Toast
Elegant by name and naughty by nature, this recipe for strawberries and cream French toast by Life Love Foodis a mouth watering mash up of sourdough, crème fraiche and fresh berries roasted in sugar. Simply sweet and so good to eat, this recipe is perfect to bring a little summer time to chilly winter mornings. For best results, eat on perfectly manicured grass while watching tennis and feel just a little bit regal.
2. Coconut Cream Pie French Toast

We can't quite figure out whether this makes the cut for breakfast or dessert – so why not both? Smothered in a coating of whipped cream made solely of coconut milk, we like to think this recipe by Spache the Spatula counts as a healthy alternative so by eating copious amounts, we're not really doing any harm. We're probably even doing ourselves a favour, right?
1. Brioche French Toast with Bruleed Bananas, Crème Patisserie & Salted Caramel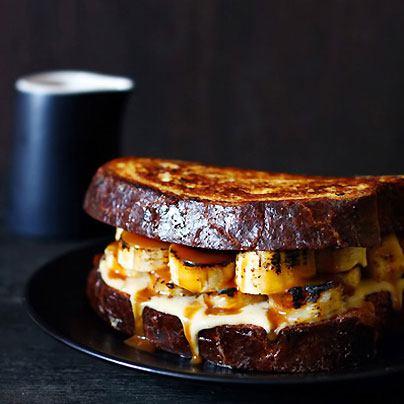 A round of applause, ladies and gentleman. Cleverly crafted by Citrus & Candy, this recipe combines sandwich and dessert into one heart stopping package. The aromas of baked brioche, caramelised banana, vanilla cream and luscious caramel sauce make for a thoroughly irresponsible breakfast – and a perfect start to your day.