By Laura Rancie.
We absolutely love that it's Mexican week here at the Australian Good Food Guide, because it is seriously one of our all-time favourite cuisines and weeknight go-tos for easy meals.
It's not all about tacos and burritos, or even nachos. With an abundance of really good Mexican restaurants, taquerias and cantinas across the country continuing to wow with authentic flavours, we share five foods recently seen on menus that would be also easy to whip up at home.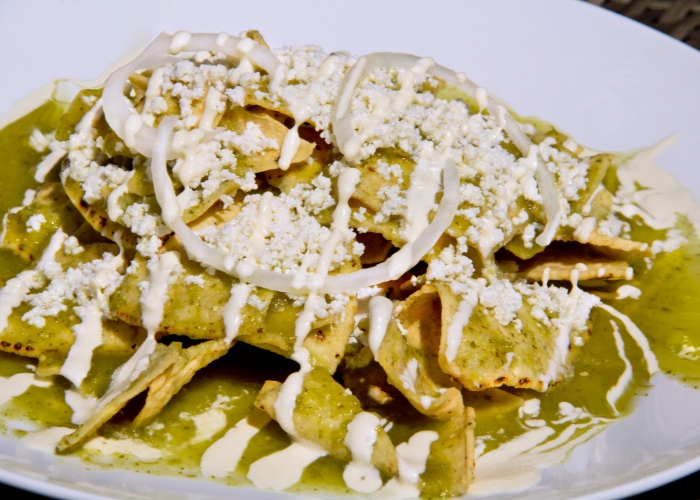 A popular local taqueria on the Gold Coast, describes these in its most basic form as 'Mexican wet nachos'. The word chilaquiles comes from the Nahuatl language, meaning chilis and greens and that means it is as authentic as great Mexican food gets! We're talking fried corn tortilla chips simmered in a brothy salsa-type sauce, sprinkled with cheese and eaten with a side of beans, or for breakfast with a fried egg on top. Qué rico!
The actual last part of the word, birria, means 'exquisite savoury dish, full of culture and tradition' in loose foodie terms. That's certainly the sensation you'll feel overcome by, as you dip your chosen vessel (either a quesadilla or taco) full of birria meat into a rich consomme dipping sauce. Originally the meat was always goat, but in modern times beef is often used and cooked with melted cheese before serving.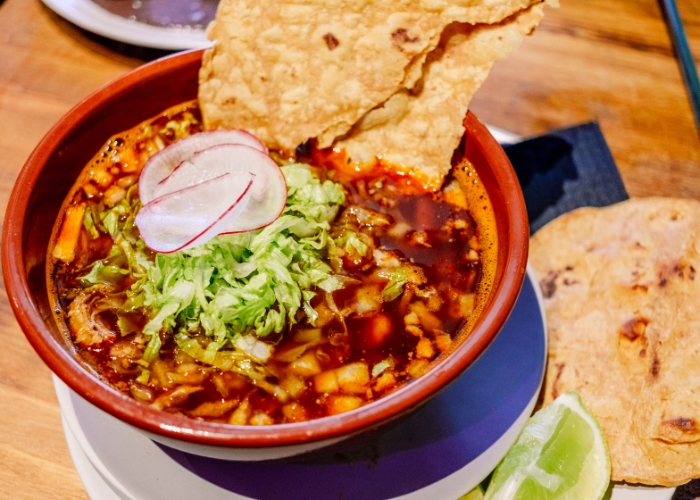 A traditional Mexican soup or stew that I hadn't heard of until I received a very excited text message from a friend, letting me know our favourite Mexican cantina has started serving it on a first-come basis! The message warned me, that once they're sold out, they're gone for the day! Upon further investigation and quizzing said friend, I found out pozole is made with either chicken or pork, seasoned then garnished with shredded lettuce, chilli papers, onion, garlic, radishes, avocado, salsa and limes. Olé!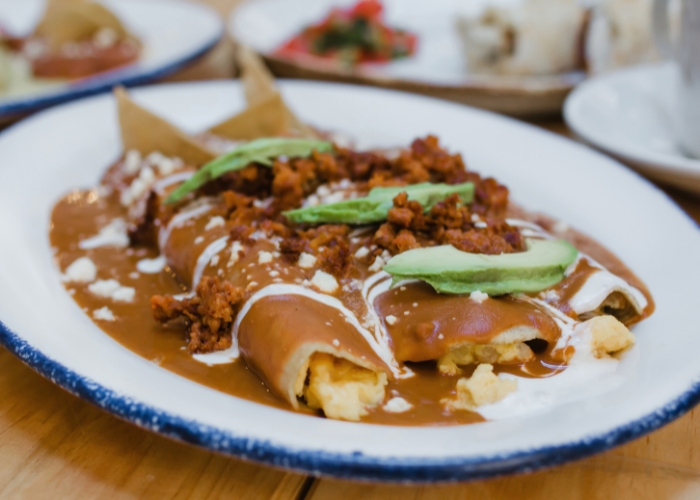 Traditionally enfrijoladas would have been served as stale tortillas dipped in leftover frijoles (beans).
These days, you'll best enjoy them as a really delicious dish consisting of corn tortillas stuffed full of cheese and maybe onions too and smothered in a bean sauce. The actual name means 'in beans', which references the blended bean sauce smothering the tortillas.
Gordita actually means 'little fatty' or 'chubby' - it's not about the fat content of the dish, but rather its shape.
Gorditas are fat, stuffed corn tortillas that are Mexico's version of a bao bun. You can fill them with anything – leftover chilli con carne, refried beans, pulled pork. A yummy way to eat them would be with cheese, beans, meat and lettuce drizzled in spicy salsa! Muy bueno.