By Leigh O'Connor.
Chinese New Year, or the Spring Festival is a time of celebration – to welcome in the New Year with a smile and let fortune and happiness embrace you.
2019 is the Chinese Year of the Pig and from February 5, Australians the country over will come together to honour those born under this sign of the Zodiac – believed to have beautiful personalities and blessed with good fortune in life.
Pigs may not stand out in a crowd, but they are very realistic and let themselves enjoy life. They love entertainment and will occasionally treat themselves; they can also have a materialistic bent, which acts as motivation for them to work hard.
Those pigs looking for romance are best steered in the direction of tigers, rabbits and goats – advisable to avoid snakes and monkeys!
For all the pigs out there wanting to ring in the New Year with a Chinese feast, cooked at home and shared with family and friends, we've put together five great recipes to tempt tastebuds and celebrate in style…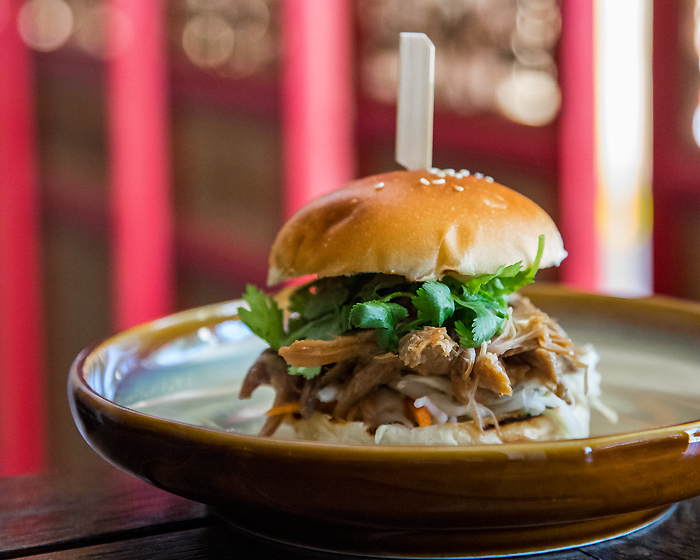 Traditional Chinese street food with unexpected modern twists awaits Canberra diners at brand new Asian restaurant on the block Momoda, where Chef Will Liang is on the pans. Meaning 'kiss kiss' in Chinese slang, this unconventional eating house and bar beckons as an after work drinking hole where a punchy menu includes share plates such as this recipe for pulled duck buns.
Using duck Maryland with the bone in means the meat stays tender and can be easily shredded to top homemade milk buns, with a crunchy Asian slaw and dressed with coconut cream-based sauce. These little beauties are sure to become firm family favourites and a go-to for any Chinese celebration.
With a modern twist on Chinese tradition, Embassy XO's menu features local produce and Asian fusion flavours, as can be found in this recipe for kung po chicken ribs. Overlooking picturesque Sunshine Beach, exotic décor distinguishes this restaurant with majestic red and orange lights, dark timber and stylish Asian furnishings.
The same can be said for the menu, where unique dishes created by Executive Chef James Wu are showcased in a la carte and yum cha banquet selections. These chicken ribs embrace two levels of flavour – one is from spices and the other is a balance of soy sauce, vinegar and sugar – best enjoyed with a side of steamed rice and perhaps some spring rolls.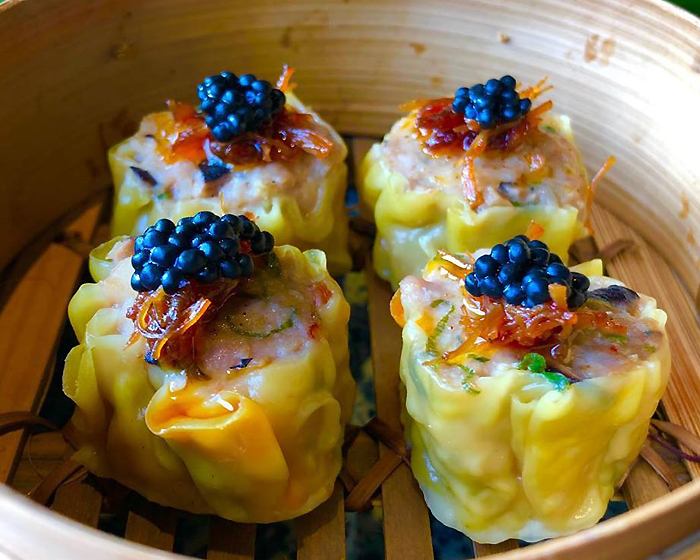 Gold Coasters can enjoy dumpling delights such as these pork and prawn sui mai, shiitake, water chestnuts and black vinegar Sichuan sauce as part of an exhilarating taste journey at Fu Manchu Oriental Kitchen on Chevron Island. Chef Richard Manks shares his creation of classic steamed pork and prawn filled wonton wrappers, topped with exotic caviar, XO and black vinegar sauce on the side, great to start an evening of fun paired with a chilled glass of white wine.
When visiting Fu Manchu, be prepared to spend time roaming a menu of captivating share plates that are as visually stunning as they are tasty on the palate.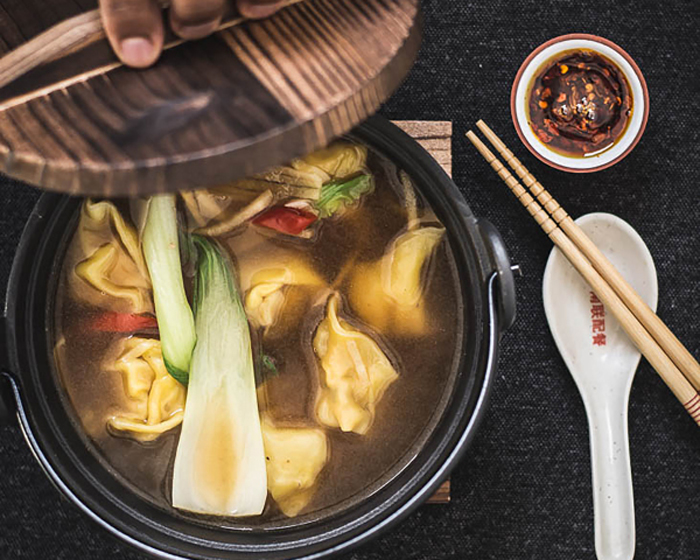 Dumplings, dim sim, wontons… we are just as crazy about these at home as in our favourite restaurant and this offering from The Spice Adventuress is basically a hug in a bowl. Not a complicated recipe, this chicken wonton soup has a light and simple broth, made extra flavourful by using good quality stock, long red chillies, garlic and ginger.
The addition of bok choy at the end gives crunch and colour, while the wontons can be made in advance and frozen for an easy weeknight meal that will have the whole family coming back for more. Making the wontons can be challenging, but go with the flow – as long as they taste great no one is going to complain if they are not all even in shape!
No Chinese meal would be complete without rice! From Sydney's East Phoenix restaurant in Zetland comes this easy, yet delicious recipe for vegetarian fried rice. Chef Jin Ming Shu is behind the venue's vast menu, boasting dishes from a live seafood tank through to yum cha banquets, all delivered in a warm, bold ambiance ideal for any occasion.
The rice can be cooked well in advance, making for a quick side dish to accompany chicken, beef, pork or seafood, while the addition of the thinly sliced egg omelette adds texture and colour to a standard fried rice dish.
Now we have your attention, for more Chinese recipes to try at home this New Year, click here.