As the days grow longer, the nights warmer and Spring blooms all around us, we itch to make use of the extra hours of daylight after work - whether it's taking your fur baby to the park, getting out in the garden or simply sitting alfresco with a glass of rose reflecting on life.
The last thing we want to do is spend hours in the kitchen dishing up the evening meal. Serving clean, fast and quick Spring meals doesn't have to be a chore…we've put together five recipes that are sure-fire family winners that won't take too much time out of your day: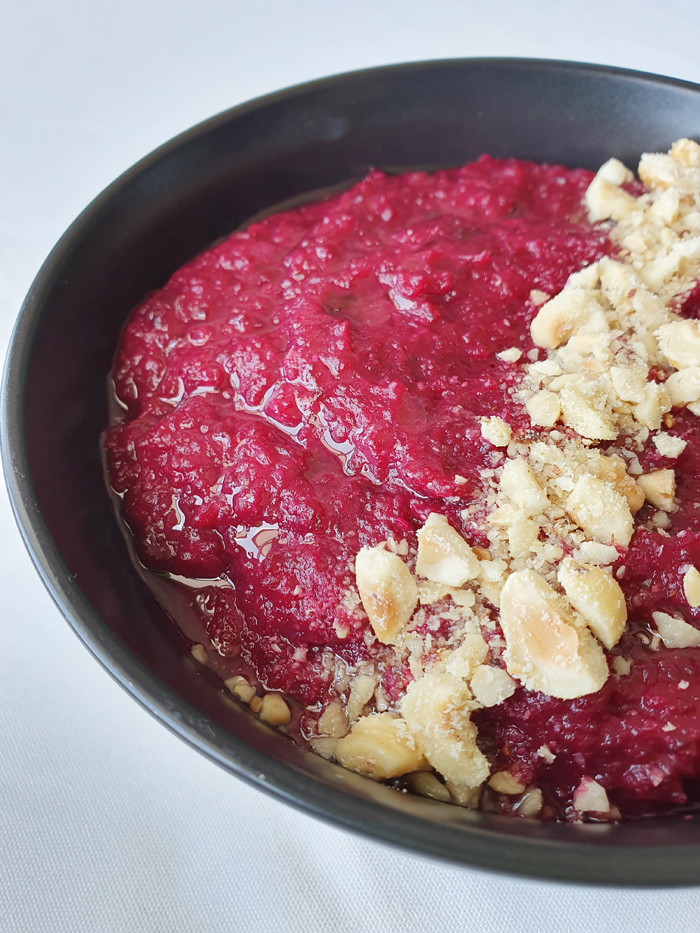 What better way to start a Spring evening than sipping a glass of your favourite drop and delving into a beetroot hummus dip, alongside lavosh bread or gourmet crackers; this vibrant dip is quick and easy to make and can be garnished with toasted pine nuts, dukkah or fresh herbs.
Created by Redsalt's Jake Kelly, the recipe follows the Lovedale restaurant's farm to plate concept, showcasing local growers and produce. The signature restaurant of Crowne Plaza Hotel in the Hunter Valley, Redsalt boasts a lively ambience with sweeping views of the golf course, swimming pool and vineyards, which turns romantic in the evenings for that meal with your special someone.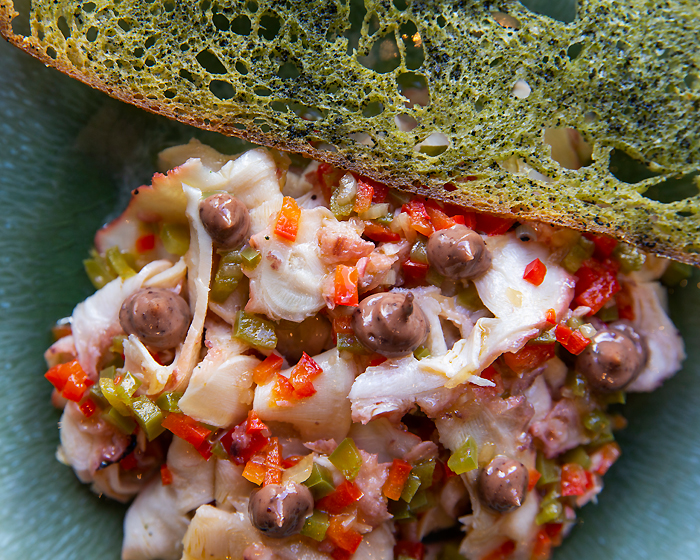 Salpicon de pulpo is a cold dish, which mainly contains fresh and crunchy chopped vegetables, along with shaved octopus and a sherry vinaigrette, to present an easy and fast Spring meal that is as pretty on the plate as it is on the palate.
Uma Restaurant Chef Alejandro Saravia is on a mission to show Perth diners what Peru has to offer, including this dish, at this venue nestled inside the Pan Pacific Hotel on Adelaide Terrace. From ceviche to a mouth-watering selection of beef, lamb and chicken creations, Uma presents a contemporary fusion menu alongside cheeky cocktails such as the Pisco Sour.
Steak with balsamic sauce and rocket is a dish that will satisfy everyone in the family and can be delivered to the table in less than 10 minutes. Make sure the steaks are at room temperature before cooking, well-seasoned with salt and pepper and rubbed with olive oil; while the garlic, balsamic, anchovy and baby capers add sharpness and texture to this simple recipe.
Dive in and enjoy the mess with this dish of chilli blue swimmer crab – an ideal Springtime dinner that is definitely hands on. Cook the crab over high heat in a wok with peanut oil, red onion, chilli, garlic, ginger and spring onions; then steam for a further five minutes with the lid on with tomatoes, sherry, brown sugar and kecap manis.
Make sure there are aprons or bibs for all as you bring these crustaceans to the table, finished with kaffir lime leaves and accompanied by toasted sourdough or crusty bread… Spring on a plate.
Stir fries are always a quick and easy solution to weeknight dinners and this recipe for chicken and vegetable stir fry with hoisin sauce is no exception. Fresh broccoli, sugar snap peas and capsicum add crunch and colour to the dish, with cornflour used to thicken the hoisin sauce and hokkien noodles providing substance to appease Spring hunger pangs.
For more Spring recipes, click here.