By Leigh O'Connor.
That first bite of crumbly, buttery short pastry oozing fruit mince symbolises Christmas for many of us. We enjoy fruit mince pies well in advance of the big day, ideal for a mid-morning or afternoon coffee break, teamed with a latte or cappuccino of choice.
Like Christmas puddings, mince pies were originally filled with meat such as lamb, rather than the dried fruit and spices we use today. They were also first made in an oval shape to represent the manger Jesus slept in as a baby, with the top resembling his swaddling clothes.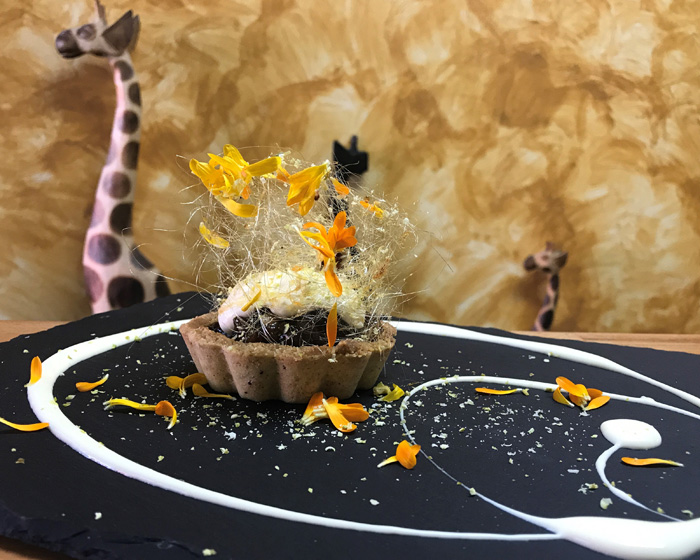 During the Stuart and Georgian times in the United Kingdom, mince pies became a status symbol at Christmas – the rich liked to show off at their festive parties by having pies made in different shapes such as stars, crescents, hearts and flowers.
Serving pies like this meant you were affluent and could afford to employ the best and most expensive pastry cooks.
A custom from the Middle Ages says if you eat a mince pie every day from Christmas until Twelfth Night (January 5) you will have happiness for the next 12 months.
While during the Prohibition era in Chicago, the alcohol level in canned mince pie filling spiked to more than 14% as Americans found a way to beat the ban on booze…that's enough to have made a lot of people very merry indeed!
All around the globe on Christmas Eve, children leave out mince pies and a drink for Santa and carrots for the reindeer. We decided to take the humble mince pie to a new level and have put together four recipes for you to try this festive season, so bake away and enjoy the day.
Executive Chef Mel Townsend believes cooking classes should be fun while teaching new skills and that's what is on offer at Vanilla Zulu Culinary Adventures – Cooking School in Teneriffe. Designed to inspire and motivate cooks by keeping things simple, the school's courses specifically set out to make putting a delicious meal on the table less intimidating.
Mel brings us her recipe for Vanilla Zulu orange, pistachio and vanilla Christmas mince pies, with spun sugar bling are spectacular little mouthfuls of spiced goodness - topped with crunchy spun sugar threads, which are not as hard to make as you may think. There are also helpful hints from the Chef about rolling out pastry and baking blind, to take the stress out of festive cooking.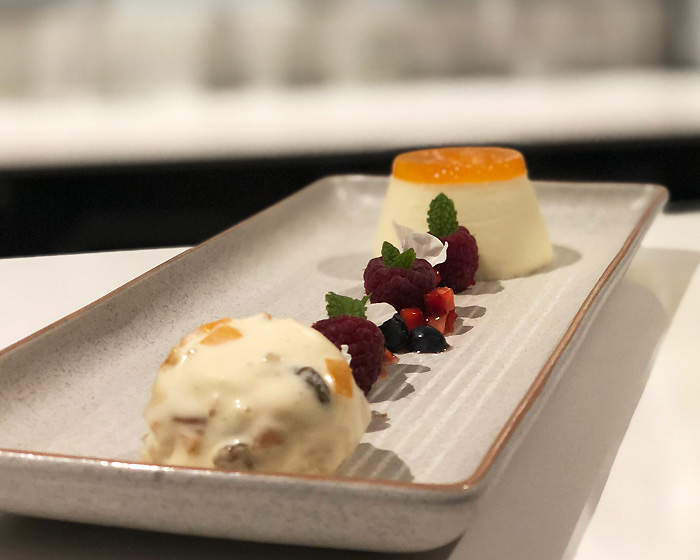 This next dessert technically isn't a pie…but hey it has fruit mince and is as pretty on the plate as it tastes in the mouth. Table 426 is a hidden culinary gem in Corrimal dedicated to offering a dining experience that reflects just how passionate they are about fresh food and their recipe for Panna cotta 43 with orange jelly, Christmas vanilla bean ice cream and berry salad will put smiles on faces as it graces the table.
Set in individual moulds, the panna cotta has orange jelly at the bottom, topped with a smooth and creamy layer infused with Spanish liqueur 43, which has citrus and fruit flavours. The ice cream is chock-full of dried fruit, such as apricots, pears, apples, peaches, sultanas, lemons and oranges, while the addition of toasted almonds adds texture and crunch.
Not quite the rich, buttery tart that most of us devour by the dozen, this recipe for Christmas fruit mince muffins from My Kitchen Stories only takes about 20 minutes to make and is a great idea for breakfast or morning tea after opening presents.
Making your own fruit mince is always so much better, but for those short on time the store-bought filling is fine – just jazz it up with some vanilla or spices of choice. These muffins also make an ideal present to give neighbours, family and friends to enjoy at Christmas time, perhaps in a cane basket decorated with a festive ribbon.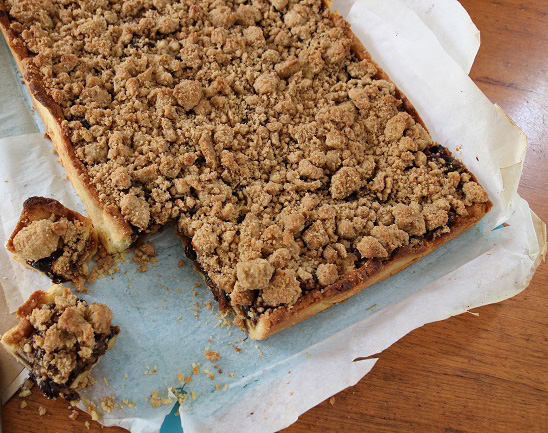 Fruit mince crumble slice is another offering from My Kitchen Stories' Tania Cusack, who confesses to loving both fruit mince tarts and crumble, making this recipe the best of both worlds. A sweet pastry base is covered with fruit mince made from sultanas, raisins, sour cherries, apricots, muscatels, orange marmalade and spices; then topped with a cinnamon and brown sugar crumble.
Serve with a dollop of cream on top, or wrap several pieces in cellophane and a cheery red bow for office Secret Santa presents.
For more ideas to spice up Christmas this year, click here.