By Leigh O'Connor.
"All food is the story of people. The food we eat reflects where we live, where we came from, the crops we choose to grow, the fish we choose to catch, who we share our meals with and how we spend our days. Three times a day, all over the world, our meals keep the rhythm of everyday life." – Adam Liaw.
There's little travellers look forward to on the road more than a good meal - every single dish around the world has an incredible story to tell and eating while travelling brings an insight into another way of life.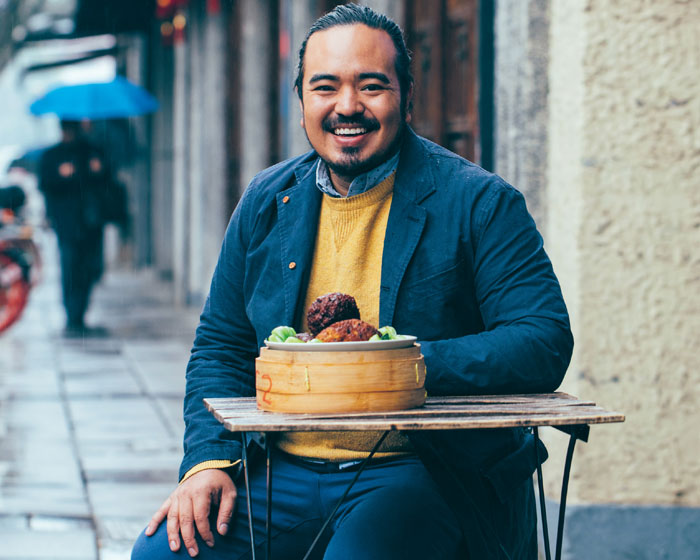 In his latest book Destination Flavour, food writer and presenter Adam Liaw curates the best recipes and stories from the SBS television series by the same name, along with brand new dishes encountered on his travels.
With more than 80 achievable recipes split into six chapters spanning China, Scandinavia, New Zealand, Japan, Singapore and Australia, Adam gives readers the chance to peek even briefly into the life – or dinner plate – of someone on the other side of the world.
"We travel for the insight it gives us into another way of life, another side of humanity," Adam explains.
"Whether a place on Earth might be separated from our own by distance or time, or both, the chance to experience that place gives us a perspective on the people who live there and also the chance to see ourselves reflected in them.
"The chance to travel the world, exploring the connection between food, culture and people has been a privilege I will never take for granted."
Adam says the television series – now into its sixth season – provides the opportunity to show viewers the everyday lives of people they would otherwise never get to meet.
"It's a food programme, but it's not a programme about food. In the same way that music uses notes to tell stories larger than their frequencies, we use food to tell stories about people."
He recalls a story from the Northern Territory town of Humpty Doo, where he met a gentle giant called Steve Sunk, who made him a set of knives in his back shed and showed him how to fillet a crocodile.
"I used that crocodile to make a laksa – a favourite dish in the Territory – and another unlikely chapter in laksa's extraordinary history was born."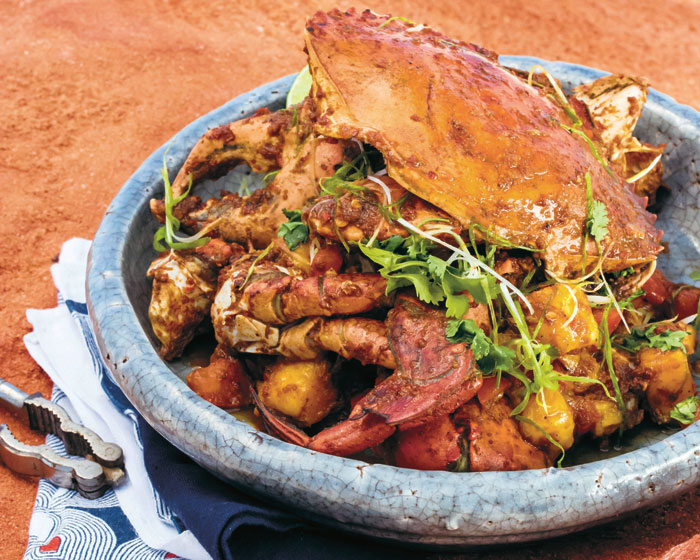 Mud crab in mango and tamarind sambal may not sound like an Australian dish, but its ingredients and cultural clues are tied to the history of the Dampier Peninsula. Since the 16th Century, Macassan sailors visited Australia to trade with indigenous people, planting mango and tamarind trees along the shore in strategic locations to use as navigational aids.
"To make this dish, I pulled the crab out of the mud myself and picked the mango and tamarind from the trees around the mangrove – keeping my eyes peeled for crocodiles," Adam says. "What could be more Australian than that?"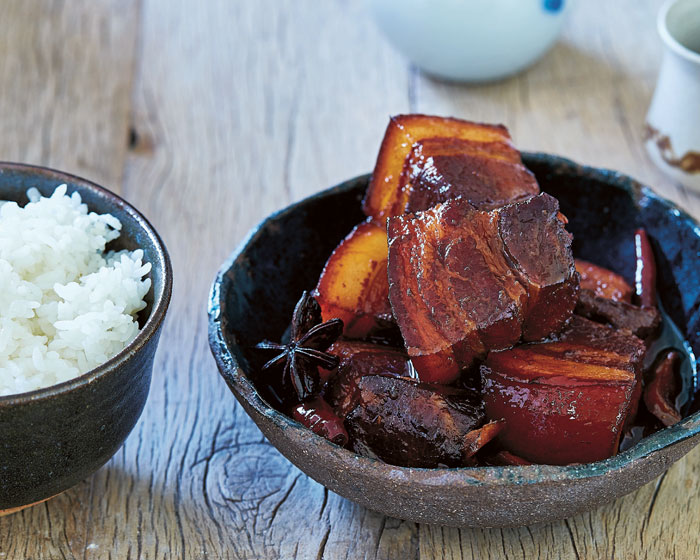 Red braised pork may well be the national dish of China – it is the one constant in a diverse cuisine from a huge country. Chairman Mao loved the dish so much that in his birthplace of Hunan province it even took his name.
This recipe combines deboned pork belly with a glaze made from sugar, Shaoxing wine, ginger, star anise, red chillies, cassia bark and soy sauce to create a melt-in-the-mouth meal for the whole family.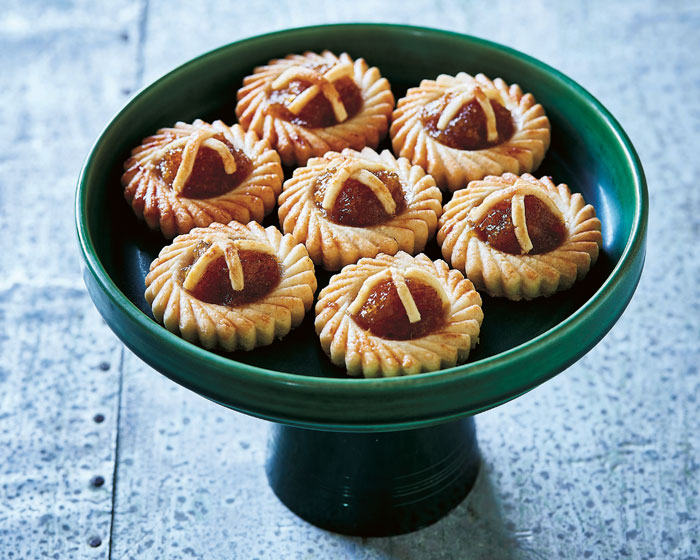 As a sweet treat, Adam shares his Aunty Topsy's pineapple tarts. These Nyonya-style pineapple tarts are a favourite in Singapore and while this recipe makes a large number (about 70), Adam encourages home cooks to make them all, as they are a great gift.
"I should know, I get a box from Aunty Topsy every time she comes to visit!"
With stunning food and travel photography, behind-the-scenes insights into the making of the show and candid moments from the road, this cookbook is sure to be popular under the Christmas tree this year.
Yes, this is a book about food and travel… but more than that, it is a book about people. Pair the hard copy with moving visual as Destination Flavour China, plays on SBS as a 10-part series.
This is an edited extract from Destination Flavour by Adam Liaw published by Hardie Grant Books RRP $50 and is available in stores nationally.