Japan is a food lover's dream and the only thing more difficult than choosing where to eat for dinner each night is trimming our list of the most impressive Japanese food experiences down to ten.
1. Forget about soggy sugar-laden cereal bowls, start your day with a protein-packed sushi breakfast at Tokyo's famous Tsukiji fish market. Whether you choose to go for a platter filled with fresh slices of tuna, salmon and prawn that was caught only hours ago, or a chirashi (essentially a sushi bowl), you'll find it hard to go back to Fruit Loops. There are plenty of sushi bars to choose from but Sushi Dai and Sushi Daiwa attract the biggest crowds, with punters lining up as early as 6am to get their sushi fix.
2. If you love your noodles, be sure to check out Yokohama's Ramen Museum. Only an hour by train from downtown Tokyo, the museum is the world's first food-themed amusement park with a store, race track and ramen stalls covering all three floors. The option to order mini-sized bowls of ramen means that you can sample your way through many different kinds from Men no Bo-Toride's milky Hakata-style tonkotsu (pork bone) ramen to Shina Soba-ya's more delicate soy sauce-based ramen, a Tokyo specialty.
3. Nothing divides Japan more than natto, the Japanese equivalent of Vegemite. Typically eaten with rice, the fermented soy beans have a slimy texture, a pungent smell and a strong flavour which means that it's not everyone's cup of tea. However, the beans are full of vitamins and proteins, thus making them a cheap and easy breakfast dish.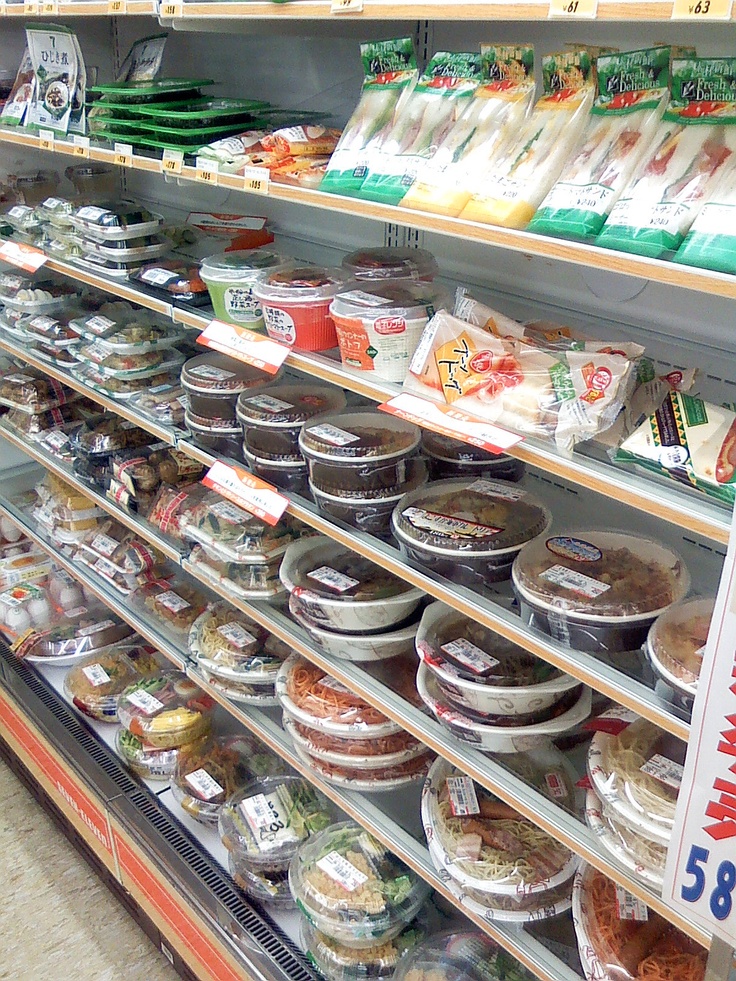 4. Visit a 7-11 or Family Mart. No, seriously, you'll be surprised to discover what you can find at your local convenience store – and at reasonable prices too. For less than an Aussie fiver, you can get a crispy chicken katsu sandwich or a couple of onigiri (rice ball) filled with dried salmon flakes or egg.
5. Feel like sushi but prefer to avoid paying big bucks for a meal at Michelin-stared Sushi Saito and Sukiyabashi Jiro? Visit one of Japan's many stand-up sushi bars. Offering a warm and casual atmosphere, these bars serve fresh sushi that's made-to-order. The usual suspects such as tuna, salmon and mackerel are always available but look out for delicacies such as uni (sea urchin) and otoro, blue fin tuna belly, the fattiest and most buttery cut of tuna. Most of these sushi bars don't take bookings but turn over is quick, making them a great option for those wanting lunch in a hurry.
6. Another quick and cheap option is a comforting bowl of Japanese curry, perfect if you're visiting Japan in the cooler months of October to March. Introduced by British traders in the 1800s, the dish became increasingly popular. The Japanese curry is milder than its Indian and Thai counterparts, yet is just as heart-warming and delicious. Common ingredients are potatoes, carrots and chicken though beef or tofu is sometimes used.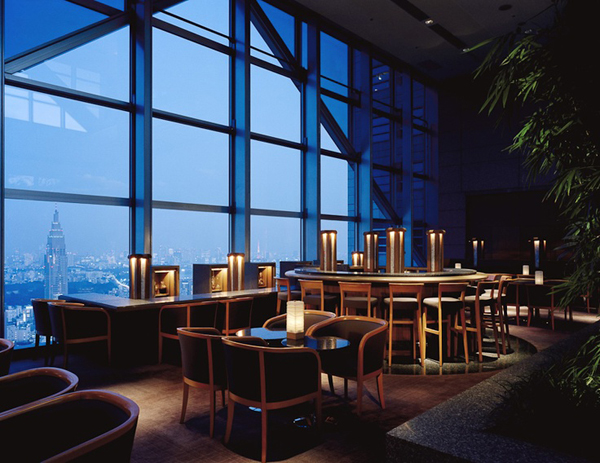 7. Make like Bill Murray and Scarlett Johansson by taking a trip up to the New York Bar at Tokyo's famous Park Hyatt hotel. At fifty-two floors up and with the bright lights of Tokyo at your feet, there's no better way to enjoy a glass or five of Yamazaki whisky with some delicious bar snacks on the side. Their bar nibbles set (smoked nuts, Iberico pork jerky and shrimp popcorn) is amazing and sure beats soggy chips at the local pub back home.
8. Although it may not be for everyone, horse meat can be found in restaurants around the country. Frequently served in sashimi form (basashi), horse has a very similar taste to lean beef but with a muted flavour and a chewier texture. It may not be everyone's cup of tea, but definitely worth trying at least once.
9. You may not visit Japan expecting to eat foie gras, however Tokyo is home to some of the world's best French restaurants which are worth exploring if you've had your fill of sushi, donburi and takoyaki for the time being. Highly recommended French restaurants include Michel Troisgros' eponymous restaurant at the Hyatt Regency (try the squash and hazelnut tortellini there) and L'Effervescence where their wild boar, foie gras and fig apple pie will change your mind about the all American dessert.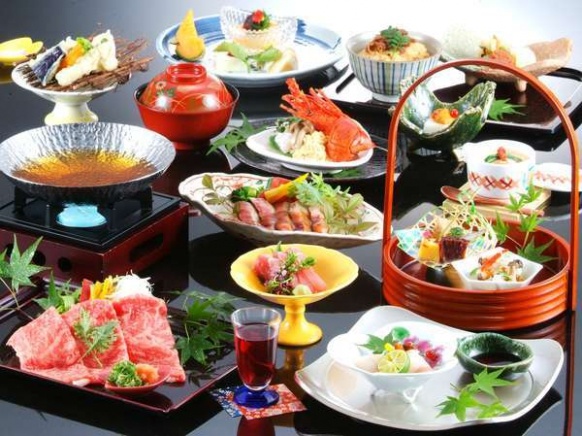 10. If you're lucky enough to stay at a ryokan (Japanese guesthouse) during your visit, you're in for a culinary treat. Ryokan dinners are elaborate, multi-course meals featuring the best of the region's seasonal produce beautifully presented and cooked in a unique style. Guests are encouraged to wear the traditional yukata to dinner and sit cross-legged on mats as they work their way through a series of appetisers, rice dishes, pickles and meat.