Meatballs are the answer – who cares what the question is? These mighty little balls of meat can be a starter to your meal, a side, or the main dish – they are extremely versatile and can be made from beef and pork to fish, chicken and turkey.
Did you know there is a restaurant in New York that dishes up 54 different types of meatballs? Come Tuesday, March 9 celebrate National Meatball Day by cooking up a storm at home, or head out to your favourite restaurant and indulge.
Here are four more mighty meatball facts and five restaurants to help you celebrate:
•According to the Guinness Book of World Records, the largest meatball weighed in at a whopping 796 kg and was made at The Italian-American Club of Hilton Head Island in South Carolina in 2017. It took a year of planning to create, special equipment had to be custom-made and a week was needed to cook the meatball; most of which went to local programmes to feed the hungry.
•Have you ever had a Swedish meatball at IKEA? This iconic furniture company began selling food more than 30 years ago when founder Ingvar Kamprad became afraid shoppers were feeling hungry after long trips to the store. In 2011, the Wall Street Journal reported IKEA's food division earnt $2 billion in annual revenue – in the same year, the company sold a staggering 150 million meatballs.
•Every culture has a meatball, not just Italy. Sweden, Spain, The Netherlands, Greece, South Africa, India and the Middle East all put their own spin on these little meaty gems.
•No one knows where the first meatball was made, but recipes go back to the Romans – a classic cookbook by Apicius includes a section on minces and mixtures of meat such as peacock, pheasant and rabbit, along with other ingredients. Some historians believe the first meatballs were made in Persia and are still around today as kofta.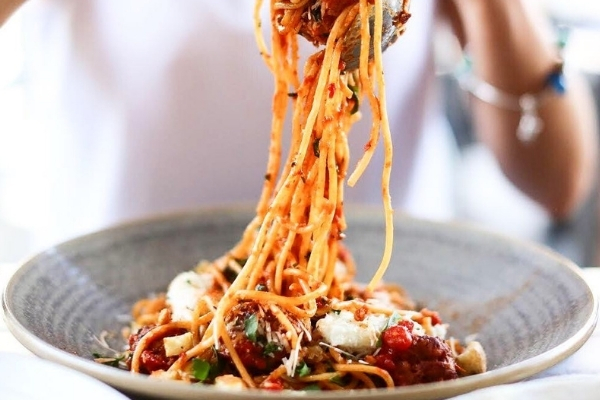 Celebrate National Meatball Day the Italian way at Rococo in Hawthorn and St Kilda.
Enjoy a shared meal or social drink to celebrate meatball day the Italian way at
Rococo Glenferrie Road
in Hawthorn and
Rococo Acland Street
in St Kilda. These Melbourne Italian eateries both embrace the ethos that the simple life is the good life; dishing up authentic pasta, pizza and memorable mains to tempt all taste buds.
Start your meal with tomato bruschetta, topped with goats' cheese, pesto di casa, garlic, basil and olive oil; before house special slow-cooked Italian meatballs and spaghetti, with tomato sugo, mozzarella di bufala, pangrattato, Parmesan and fresh herbs. Don't go past warm chocolate brownie, mascarpone and salted caramel ice cream to finish.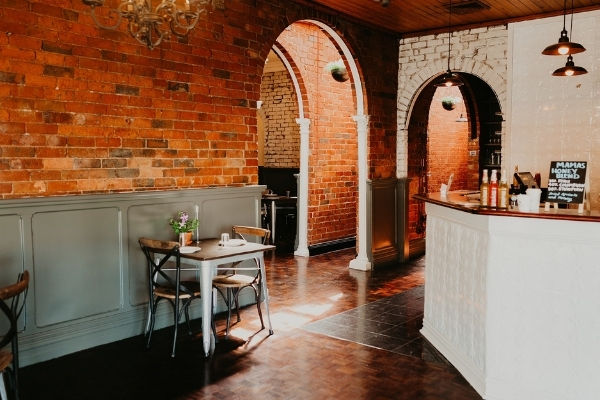 New bambino on the Fitzroy block Cugini's dishes up a tasty discount on Tuesday.
Taste pizza and pasta just like Nonna makes at new bambino on the Fitzroy block,
Cugini's
on Nicholson Street. This warm and welcoming restaurant was formerly two homes, now converted into a rustic dining space with exposed brick archways, dark wood furniture and copper pendents; ideal for family catchups, or a romantic dinner with your special someone.
Dine in on Tuesday, March 9 and celebrate all things meatball with a 20% discount off your bill when you order pappardelle alle polpette as an entrée, or main. You'll love the fresh housemade pasta dish, served with two large veal and pork meatballs, cooked in special sugo al pomodoro sauce; best enjoyed with a glass of Cabernet Sauvignon.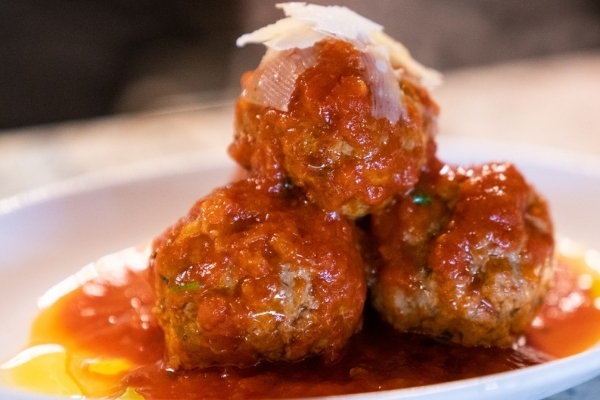 Mouth-watering pork and veal polpette, always on the menu at La la la.
Expect Italian fare with flair at
La la la
on Gilles Street in the heart of Adelaide's CBD. Stop by during the workday to grab a freshly-made roll, or dine in the evening at polished wooden tables and black leather-backed seats under hanging brass lights, which create a moody vibe ideal for a romantic rendezvous.
Always on the menu is a mouth-watering plate of housemade pork and veal polpette, with Reggiano cheese and Napoletana sauce, perfect to celebrate on Tuesday, or any other day; before mains of veal saltimbocca, prosciutto, wine and sage, or spaghettini marinara, with fresh seafood, garlic, chilli, tomato, parsley and wine.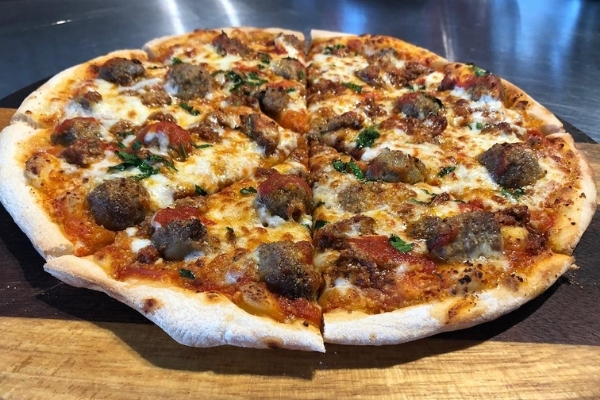 Dani and Fiori's meatball pizza is always a winner!
Generations of pizza making are on the menu at
Dani and Fiori's Gourmet Pizzeria
on Homer Street in Elwood. With the family history displayed in a black and white photo gallery on one wall, third-generation pizza maker Fiori is behind the counter, using fresh produce to tempt all who enter with tantalising aromas from the oven.
On Tuesday, pick up a slice of meatball pizza, with beef Bolognese, Parmesan cheese and parsley; or twirl your fork around traditional housemade meatballs and spaghetti in rich tomato sauce, in honour of National Meatball Day. Nutella pizza will entice sweet tooths for dessert, alongside sticky date pudding and warm butterscotch sauce.
Meatballs don't make the world go round, but they make the trip worthwhile!