By Leigh O'Connor.
Autumn signals wine harvest time as the leaves change colour and vineyards around Australia contemplate new vintages.
There's never been a better time to try, buy and support Australian winemakers, as exports overseas dwindle – it's also a great time for you to get a bargain and sample all those wines you've always been meaning to buy.
We have never been more open-minded and knowledgeable about the wine we drink – we want to know about different Australian wine regions, experience the history behind the glass and learn what wine to drink to suit the occasion.
Our interest in wine is finally catching up to our interest in food! Here are six of our picks to celebrate the 2021 wine harvest with a glass and bite to eat: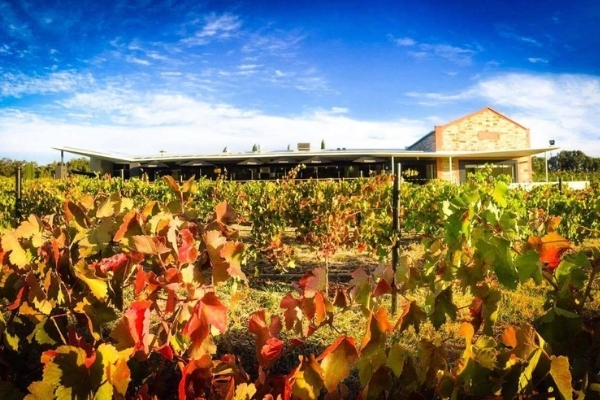 Autumn colours at Angove McLaren Vale vineyards.
Organic wines are certainly gaining momentum in Australia, spearheaded by
Angove McLaren Vale Vineyards
on Chalk Hill Road. Nestled in the heart of the historic Warboys Vineyard, Angove handcrafts a wide range of wines using sustainable and organic practices; this fifth-generation family business adopts the philosophy that naturally healthy soils and vines lead to more flavourful wines.
Drop by the cellar door to share a ploughman's platter of cheese, locally smoked ham, frittata, olives, chutney and sourdough; while tasting drops like
Wild Olive Organic Shiraz
, with a deep inky purple colour and aromas of pepper and ripe berry. The palate is lively, aromatic and vibrant, with a lush, smooth finish that engulfs the senses.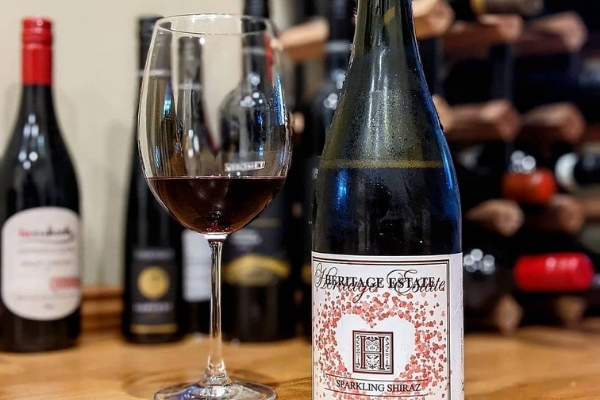 Heritage Estate Winery's Sparkling Shiraz.
Enjoy the ambience of tasting excellent award-winning wines at
Heritage Estate Winery
on Granite Belt Drive in Stanthorpe, nestled in a yesteryear vibe of collectables and antique furniture. To complete the picture, a warm open log fire awaits at the Cottonvale cellar door, where you can sit at the heritage rosewood and leather table used by the Executive Council when Queen Victoria declared Queensland a colony in 1859.
Stop by the
Heritage Estate Winery Restaurant
for a signature Five Senses degustation, or just Nips and Nosh, paired with wine flights and estate drops like
Sparkling Shiraz
, with a bouquet of blueberries, potpourri, fresh bread, pepper, cinnamon and nutmeg. On the palate, this sparkling has round and plush fruit flavours, with notes of spice and all things nice; while the Charmat method used to infuse millions of tiny bubbles, gives a luscious and delicious mousse.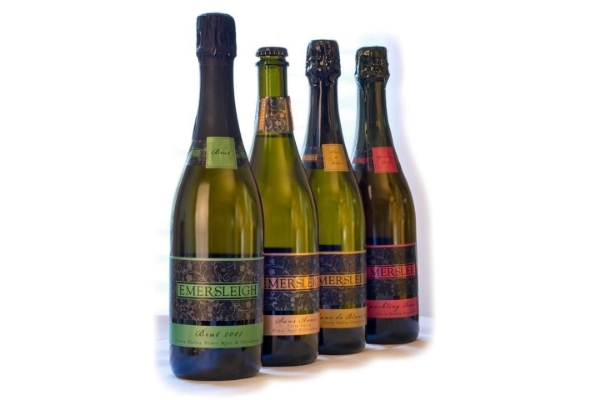 Emersleigh Estate's sparkling wine range.
Head to
Emersleigh Estate
on Stewart Road in Emerald for wine tasting and cheese platters to while away an Autumn weekend during wine harvest. This boutique vineyard and winery, hidden away at the southern edge of the Yarra Valley, was established in 1996 and covers almost six acres of Pinot Noir, Chardonnay, Sauvignon Blanc and Shiraz vines.
Sample either Emersleigh Estate or Off The Wall wines, such as premium sparkling
Sans Année
(French for 'without a year'), a Brut-style wine made up from a number of vintages. It is the only sparkling in the estate range with a crown seal – not corked – so it can be stored for longer periods without the flavour being affected by the cork.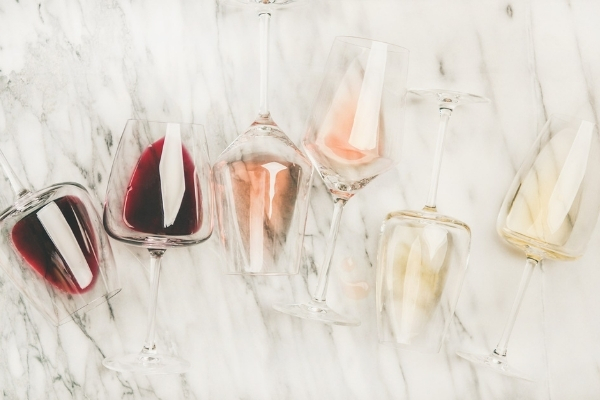 Wine tasting at Ros Ritchie Wines historic cellar door.
A beautiful and historic location in a garden setting awaits at
Ros Ritchie Wines
cellar door on Mt Buller Road in Mansfield. Magnolia house has been transformed into a gorgeous space, where you can enjoy wine tastings and grazing-style fare, along with seasonal dinners and special events; expect to sample carefully crafted and hand-picked cool climate wines from Merlot to Riesling, Pinot Gris, Prosecco and Shiraz.
Perhaps try the
2017 Tempranillo
, with rich scents of Autumn fruit, ripe blood plums and cola tones which carry through to the soft palate. Matured in 2-year-old and seasoned French oak for 12 months, this drop has great length, balanced with fine tannins.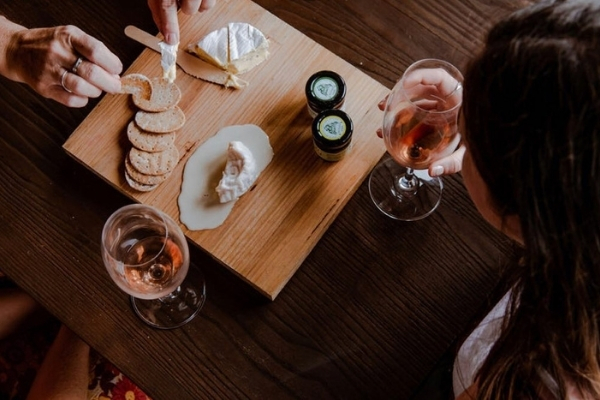 Enjoy wine and cheese at Cape Bernier vineyard in Bream Creek.
Cape Bernier
vineyard on Bream Creek Road presents an exciting culinary adventure of farm life, wine and food. Perched on the slopes of an ancient volcanic range and enjoying expansive views overlooking Marion Bay, it is an ideal day trip where you can taste fine wines, enjoy local cheese platters and produce, as well as the estate's free-range pork.
There's also monthly live music, cooking masterclasses and yoga sessions – along with wines like the elegant
Cape Bernier Tasmanian Pinot Noir
, which has been open-vat fermented and matured for nine months in French oak. Black cherry and liquorice aromas are complemented by fine tannins and savoury spice flavours characteristic of the vineyard; drink this Pinot now, or cellar for 3-5 years to enjoy its full potential.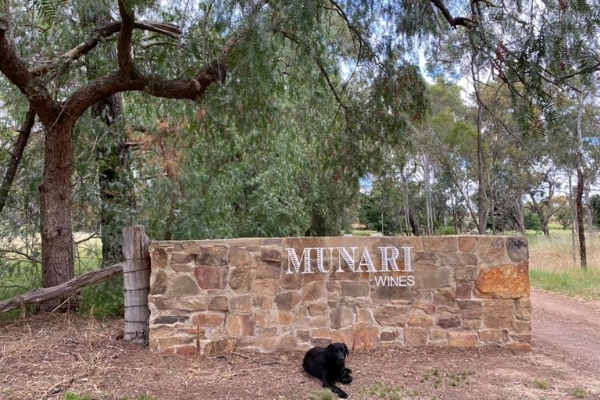 Step back in time at Munari Wines cellar door.
Step back in time and immerse yourself in the history of
Munari Wines
cellar door on Northern Highway at Ladys Pass. One of Heathcote's best-kept secrets, the newly renovated cellar door was originally the stables situated next to the homestead built in the 1860s; it's an ideal spot to watch the sun set over the vines with a glass of estate wine in hand and a charcuterie board to share.
From Shiraz to Italian Prosecco, Vermentino, Grenache Rosé and Cabernet, there's a drop to tempt all palates and tastes; perhaps sip a glass of the flagship
Ladys Pass Shiraz
, brilliant deep-red in colour and showing fresh bright fruits and bramble, coffee and cocoa notes.