By Leigh O'Connor. Photography by Nikki To (supplied).
2018 was a roller coaster ride for Peter Gilmore – named Citi Chef of the Year and reinventing his Sydney restaurant Quay.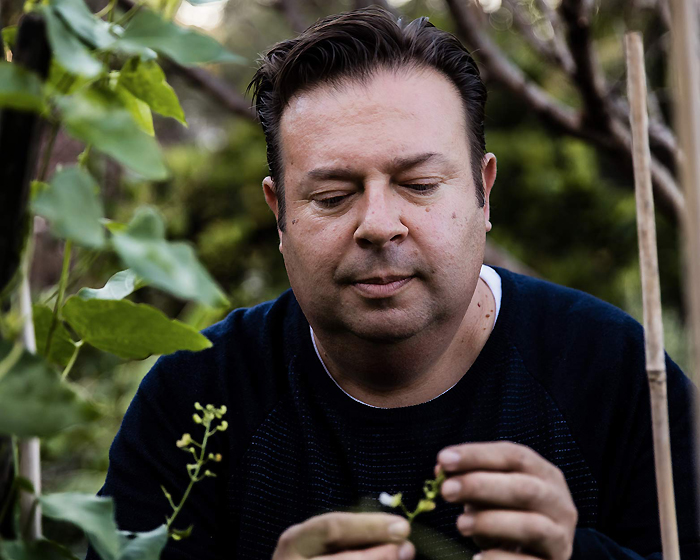 Always at the forefront of the Australian culinary scene, Peter had a brand-new kitchen built during the multi-million dollar renovations at the harbour side restaurant, but now only serves a tasting menu.
"We have changed things up quite a lot, I think we are just hitting our straps now," he told AGFG in a one-on-one chat recently.
"2019 will be a time of consolidation and innovation… coming up with new and surprising ideas for our guests."
Peter says when the decision was made to renovate, he also wanted to shake things up from a food perspective.
"We had a couple of classics on the menu that we had stuck with for a long time – to make a big statement and remain creative, you have to move forward. I wanted to come back with a completely new menu and I also spent time with ceramic artists, designing specific plates for each dish to be served on.
"There is a bit of drama in a couple of courses in the new line-up, replacing bread with malted barley crumpets and truffle butter is part of that. They come to the table warm in a signature toast rack – something a little different to the usual sourdough."
Removing the white tablecloths caused a stir at first, but Peter says that is the direction fine dining is headed in the future.
"Places like Noma have done it for years, I guess there is still the old school fine dining idea, but I'm trying to shake that up. It is time for a change, the nature of dining at the top level has shifted dramatically in the last five years and you can't sit still," he explains.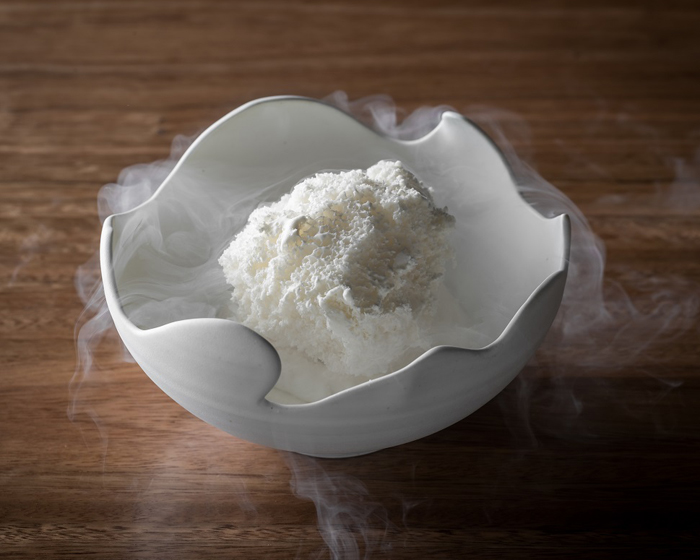 It was a bold move to take the iconic Snow Egg off the menu and Peter knew he had to come back with something spectacular to meet people's expectations. Behold, the White Coral dessert was born!
"I put a lot of time into it and came up with the idea of aero chocolate – light and aerated – then I froze the ganache with liquid nitrogen. It shatters when you hit it with a spoon and that gave me a great place to begin creating this dessert."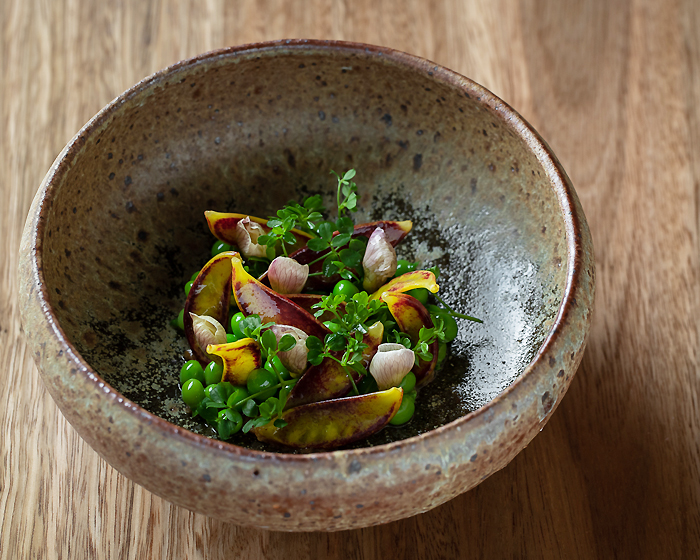 Peter's second course on the tasting menu, Pea Garden, Miso and Anchovy is fresh and clean, showcasing crisp vegetables and the saltiness of miso and the anchovy butter.
"This red speckled snow pea is very special… it was developed by a Professor of Plant Breeding in America and the seeds were only given to a few growers around the world."
Luckily enough for us, Peter has managed to get his hands on some and the resulting dish is spectacular on the plate, with vibrant greens and yellows echoing the colours of an Aussie Summer.
Want to recreate this dish at home? Click here to find out how.