By Leigh O'Connor.
I like warm pies and I cannot lie…one of the oldest prepared foods, pies show up in written recipes dating back as far as the ancient Romans.
As we celebrate National Pie Day on Saturday, January 23, let's take a look at where these footy favourites originated from.
Until recently, pie crust was mostly used as a vehicle for the filling and often didn't get eaten at all. The crust acted as a container to keep the meat moist and prevent it from burning.
Did you know pies first appeared in England in the 12th Century and were still mostly filled with meat? The dubious origin of some pie fillings gave rise to jokes and horror stories, including the 'penny dreadful' that would become 'Sweeney Todd'.
The first pumpkin pie recipe appeared in an American cookbook in 1675, while McDonald's iconic fried apple pie was first introduced in Knoxville, Tennessee in 1968.
While pies exist in some form all over the world, the United States has an inextricable relationship with the flaky dessert from Don McLean's epic song 'American Pie' to expressions like 'as American as apple pie'.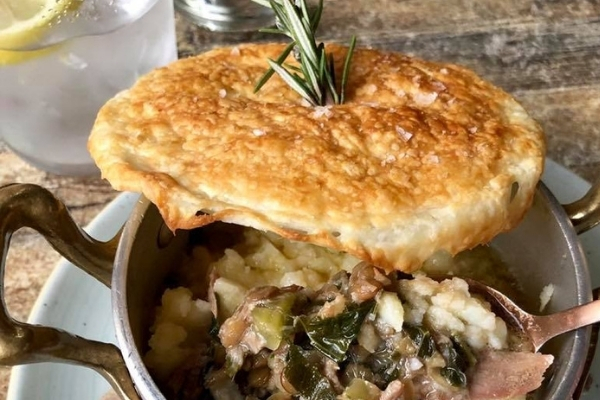 What's the best thing to put into a pie? Your teeth!