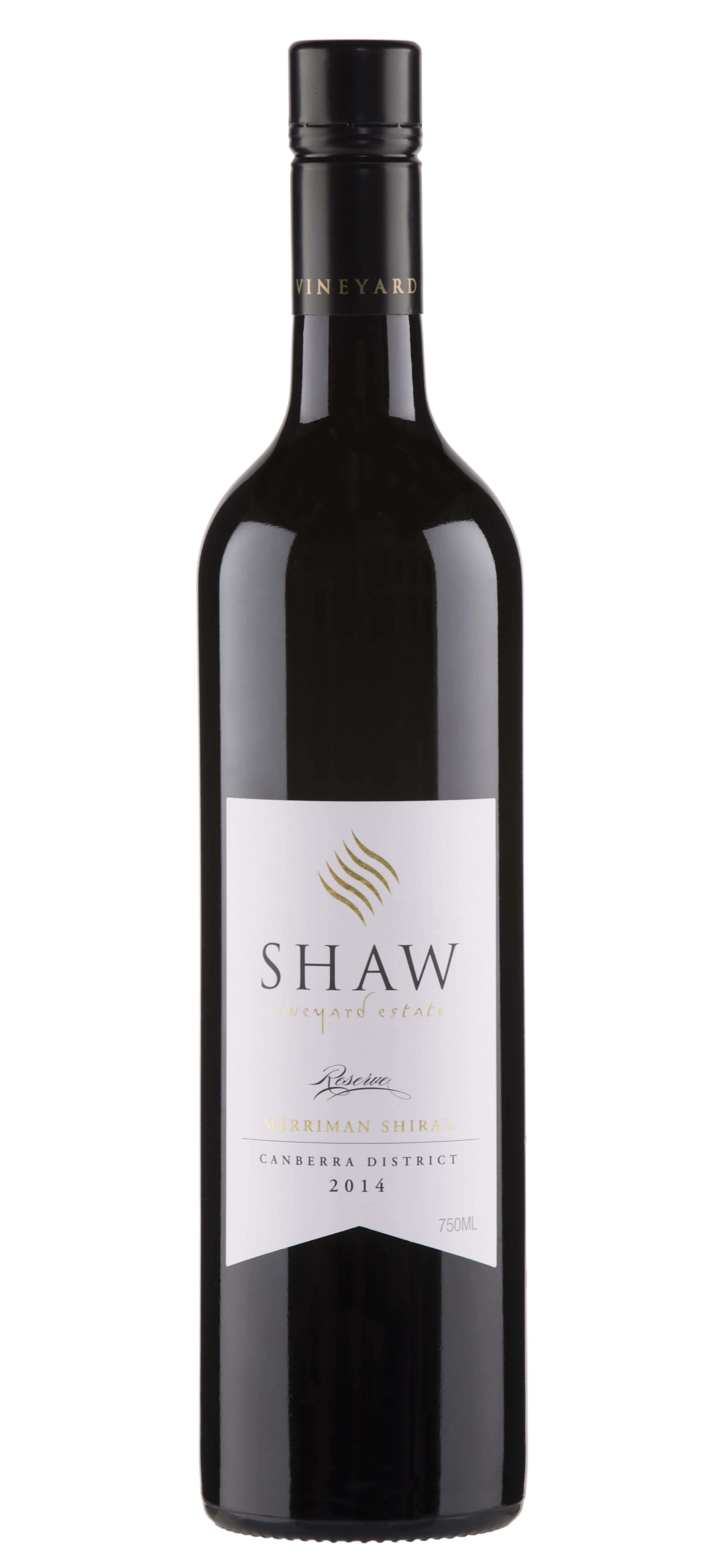 By David Ellis from vintnews.
Way back in the mid-1800s pioneer sheep breeder George Merriman put what is now the cool-climate Murrumbateman wine region on the map with the Merino wool he produced there and which quickly won world acclaim.
Today equal world acclaim is being heaped upon exceptional wines coming off vineyards that now flourish in that Murrumbateman region between Canberra and Yass, including those of Shaw Vineyard Estate that actually occupies part of George Merriman's original wool-producing property.
Each year owner Graeme Shaw takes a particularly close look at the Merlot, Shiraz and Cabernet Sauvignon off his historic Estate, and decides just which of these three is the finest – and bottles it under a "Reserve Merriman" label in honour of the pioneering George.
Graeme's just released his 2014 choice, which was the Shiraz from that year and which has wonderful balance on the palate between ripe berry fruits and varietal pepper and spiciness… and which is actually the first Shiraz he's released under the Shaw Vineyard Estate "Reserve Merriman" label.
At $65 indulge it on its own, or with BBQ'd beef or spicy Asian or Mexican dishes.
One to note: with the office Christmas party season about to kick off, Stanton and Killeen in Victoria's Rutherglen have released a sweetish Moscato that's not just good buying at $15, but is just 7% alcohol – or around half the norm, so is ideal for those wanting to watch alcohol levels in the home or office party room this festive season.
Moscato is one of the world's oldest cultivated wine varieties, and this one from Stanton and Killeen has flavours of sweet honey coupled with suggestions of peaches and nectarines, a slightly zippy acidity and a light spritziness. All of which make for an especially nice match in any party room with cheese platters.