How does a Jamaican chemistry teacher become the world's first female rum Master Blender? Celebrating 20 years as Appleton Estate's head rum maker, Joy Spence is a trail blazer in the industry creating new blends and monitoring the company's inventory of ageing spirit stocks.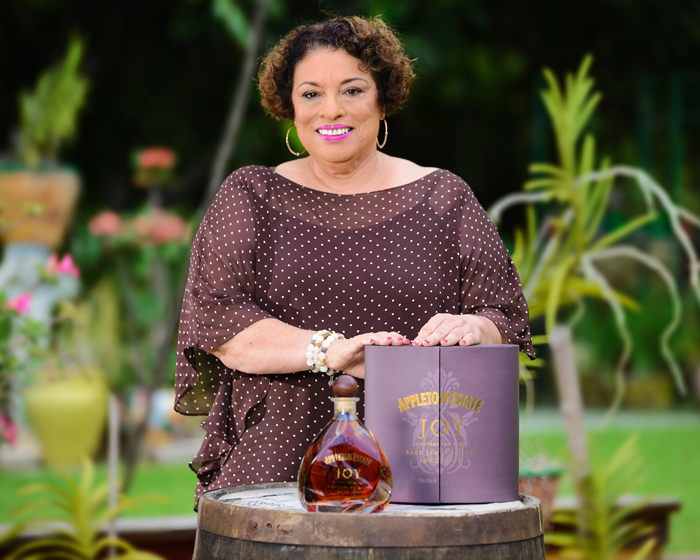 Creating rum provides the perfect balance of art and science – it is difficult for Joy to pinpoint where science stops and art begins. Over the past two decades, she has created some of the world's finest rums, including Appleton Estate Reserve Blend and limited editions – such as the Joy Anniversary Blend in her honour.
After graduating from the University of the West Indies with a Bachelor of Science Degree with first class honours, Joy taught at her old high school for two years, before lecturing at university. She moved to England to pursue a Master of Science degree in Analytical Chemistry at the University of Loughborough, graduating with honours, and the rest is history.
"I decided I wanted to get some manufacturing experience and joined Tia Maria as a research chemist," she tells AGFG.
"I became very bored and started to look around for something else. I saw a lot of activity at Appleton, sent my resume over and two weeks later they offered me the job of chief chemist.
"I began working with the previous Master Blender, Owen Tulloch and became totally fascinated with the art of rum blending."
Tulloch helped Joy hone her excellent sensory skills and 17 years later when he retired, she took over; becoming the first woman in the world to hold such a prestigious position.
Nestled in the Nassau Valley, Appleton is Jamaica's oldest sugar estate and distillery and one of the few rums in the world to claim a terroir – a set of unique weather, soil and geographic demarcations that impart a certain quality to the rum. Every step of the process is carefully managed, from the selection of the varieties of sugar cane grown on the estate, to the natural culture of yeast used in fermentation.
Joy explains her role as Master Blender is 50% chemistry and 50% artistry – the sensory ability to blend aromas and flavours. She also sees her future as a fulltime global ambassador, promoting the joy (no pun intended) globally to understanding what this premium spirit is all about.
"The first time I drank rum was when I joined the company," she confesses.
"I didn't drink alcohol at all, now I enjoy a signature Joy Cocktail – my own reserve rum, a slice of orange, Angostura bitters, ginger ale and cracked ice – anyone can make it at home."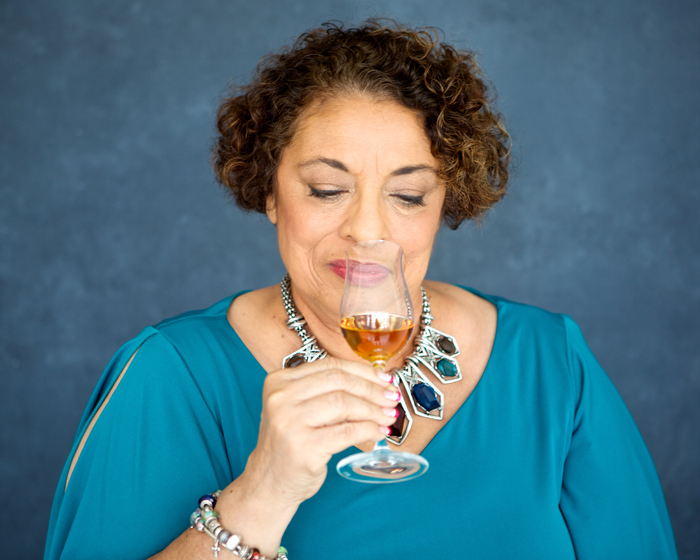 Once considered a man's drink, rum has increased in popularity among female drinkers, a fact Joy attributes to the sophisticated high-end spirit it has become.
"Women are gravitating towards rum – it is a classy, fun loving drink – best enjoyed with Jamaican jerk chicken or pork, the spiciness complements the flavours in the spirit."
Joy's favourite Appleton rum is of course her Anniversary Blend, which she was asked to create to celebrate her 20-year milestone. With a complex profile, a minimum aged rum of 25 years, orange, ginger, nutmeg, vanilla, coffee, cocoa and hazelnut, it is exceptionally smooth with a brown sugar finish that lingers on the palate.
Her top tips for drinking rum are to not mask the flavours, use ingredients that complement the citrus and spicy notes.
"In the 80s, rum was a spirit just used to make cocktails. Now premium aged rum can be enjoyed the same as a good whiskey or cognac - try it neat over ice and revel in the complexity and depth of taste."
Lastly, we asked Joy to tell us something no one else knows about her…
"Most people don't know that I like to dance, music is in my blood – part of my DNA – that's when I transform into another person!"
Maybe it's the rum… just sayin'.