From Semillon to Shiraz
New South Wales has 14 wine regions, representing diverse climate and land unlike that in any other state in Australia. Largely family run, New South Wales wineries account for 34% of Australia's wine industry and are home to over 351 cellar doors throughout the state. Mainly located in the Hunter Valley region, New South Wales produces a variety of both red and white wines, attracting a large number of visitors each year who wish to not only taste, but experience the wineries as a whole. The most well known New South Wales wine region is that of the Hunter Valley, Australia's oldest wine region, with vines first planted in the early 1820's. Well known for its distinctive Semillon, the Hunter Valley is also famous for producing Shiraz, as well as an array of innovative new varieties and wine production styles.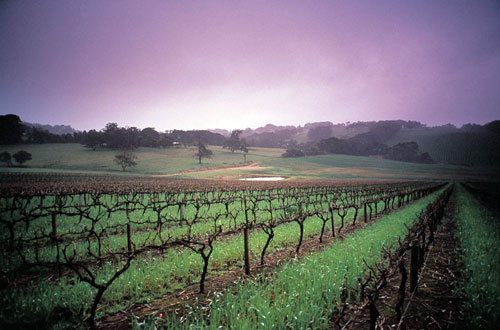 Where are some famous wine regions in New South Wales?
The Riverina region of southern New South Wales is one of the most prosperous grape growing areas in the state, growing 55% of varietal grapes in New South Wales. With over half of the Riverina's wine production exported, its Botrytised Semillon and Sauternes style dessert wine are among the region's specialties.
Orange is one of New South Wales most exciting new wine regions, with cool climate weather producing a distinctive Sauvignon Blanc. Orange boasts over 30 cellar doors and is experiencing immense success in making its mark in Australian wines. Additionally, Orange has also expanded its food, produce and restaurant outreach to hold four major annual events, each celebrating the quality of local food, wine and gourmet produce.
Read up on Australian wineries here