By Freya Ensbey.
They don't call it the silly season for no good reason. It's the time of year we all feel a little frazzled as we prepare for the holidays, cramming in the last of our work commitments, planning our holidays, soothing disgruntled relatives who don't approve of the Christmas Day guest list and all whilst keeping up with social events which seem to all fall around the same time.
It's the time we need wine more than ever, however, with all of the chaos, it can be a time our wine cellars are found bare. We have popped the cork on the best online wine deals this season, which are a simple click away to have delivered to your door, having you wine-ed up to ensure you can wine down when those unexpected guests pop by.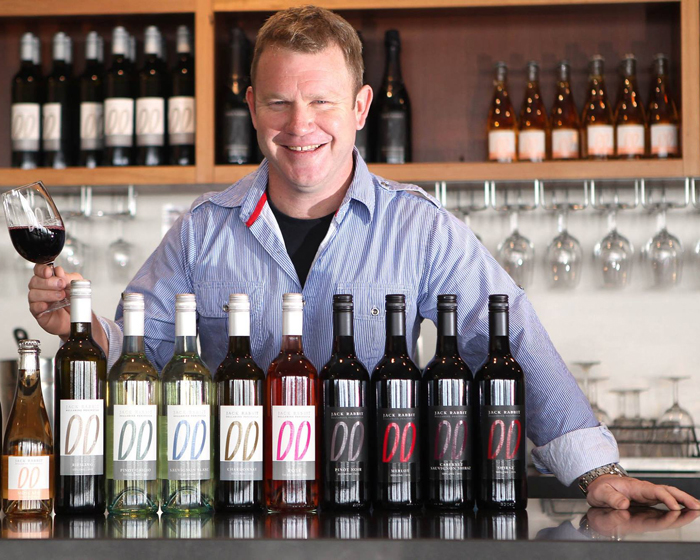 Jack Rabbit Vineyard | VIC
Perched amongst the scenic countryside of Victoria's Bellarine resides Jack Rabbit Vineyard. Priding themselves on creating sophisticated cool climate wines, Jack Rabbit Vineyards encompass more than 100 acres of vines spanning the region, taking advantage of their own unique terroir. The soil is meticulously managed with regular, soil nutrient analysis tests conducted to ensure only those specific nutrients required are supplemented to minimise interference in varietals like Sauvignon Blanc, Riesling, Pinot Gris, Chardonnay, Pinot Noir, Shiraz and Cabernet Sauvignon.
Hop on over to the online store and receive unbeatable savings with Jack Rabbit's online dozen deals. Why not stock up on the 2016 Single Vineyard Sparkling Blanc De Blanc, a Christmas time favourite made for celebrating, with a saving of $132 when buying a dozen and a bonus inclusion of free shipping. Click here to start shopping.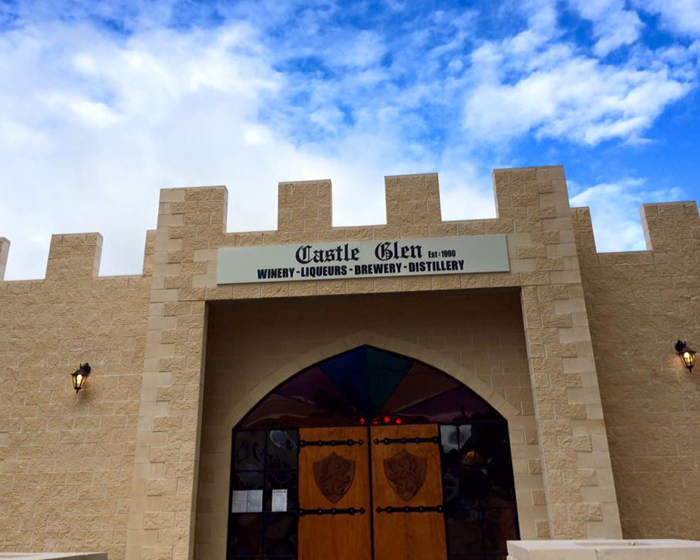 Castle Glen Australia | QLD
Castle Glen Australia was created in 1990 with the first crop planting of several varieties of sought after wines. Amongst the top crops first planted were Chardonnay, Semillon, White Muscat, Cabernet Sauvignon, Shiraz and Merlot.
Castle Glen's Master Winemaker, Cedric Glen, oversees all of the growing and production of the winery, ensuring the label creates 100% natural, chemical free and preservative free products, adhering to the philosophy, "A truly great wine is made only of grapes!"
All Castle Glen Wines are produced, cellared and bottled on site at the Vineyard, with the end product producing a rich and lively taste and appearance. Whether it's a ruby red, buttery golden white or a sexy sparkling, you really can't go wrong when choosing a drop from Castle Glen.
Visit the Castle Glen Australia website and stock up on a dozen wines to receive an extra bottle for free. Opt to mix the case or choose your favourites from a list of whites, red, specialty, sparkling and fortified wines, offering an option to suit any palate in the family. Click here to start shopping.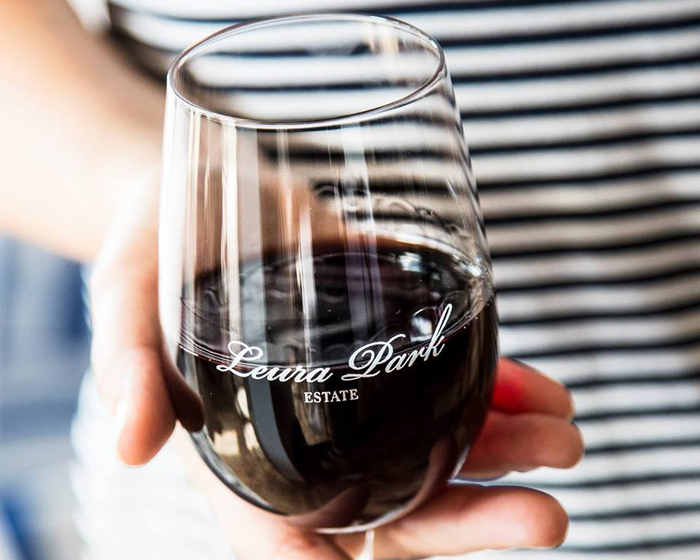 Leura Park Estate | VIC
Established in 1995, Leura Park Estate has graced the area of Victoria's Curlewis and has gained a reputation as a renowned producer of premium cool climate wines. With a commitment to grape integrity, Leura Park wines are 100% estate grown and predominantly hand-picked.
Award-winning Head Winemaker, Darren Burke, grows a vast variety of crops and produces Sparkling Blanc de Blanc, Sparkling Pinot Chardonnay, Sparkling Shiraz, Pinot Gris, Sauvignon Blanc, Chardonnay, Pinot Noir, Shiraz and Cabernet Sauvignon, gifting the estate his dynamic expertise and knowledge.
Turn any occasion into a celebration when you pop the cork on the Sparkling Six deal for a bubbly Christmas cheer. The perfect option for those who can't decide which sparkling they prefer, this deal is made for you, with 3 bottles of the 2016 Grand Vintage Sparkling Blanc de Blanc and 3 bottles of the 2016 Vintage Grande Cuvee Sparkling Pinot Chardonnay for only $155 including free freight.
For those who prefer a crisp white to sip over Summer, the Regally Blonde deal is for you. Another sublime mixed half dozen deal, experience the grace of both the 2016 25 d'Gris Pinot Gris and the 2016 Riesling with free freight for $155.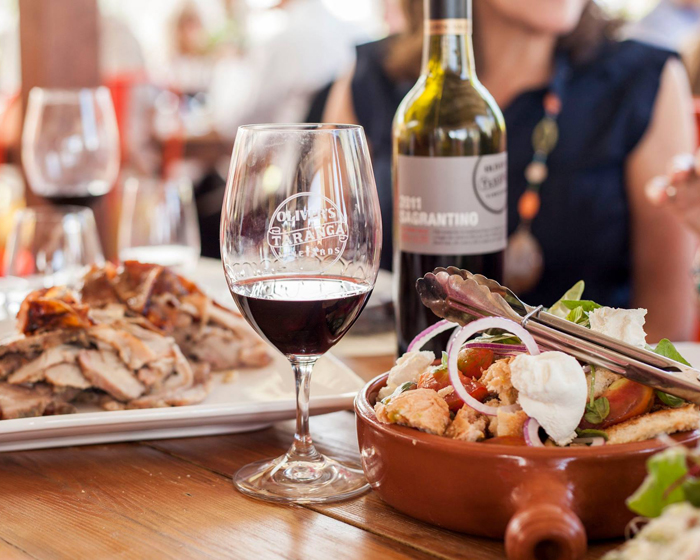 Oliver's Taranga | SA
It was 1841 which saw William and Elizabeth Oliver settle on their block of land nestled in the northern hills of stunning McLaren Vale to begin farming sheep and cattle, eventually planting out the vineyards and orchids the property is famous for. The property is still run today as Oliver's Taranga Vineyards by fifth generation descendants of William and Elizabeth, producing fine wine varieties like Shiraz, Cabernet Sauvignon and Grenache, as well as classics and varietals for labels including Penfolds Grange Hermitage.
As part of the Christmas spirit, Oliver's Taranga are filling your stocking with free shipping and 10% discount on orders of six packs, which may include a mixed half dozen. Why not start your gift shopping early and pick and choose a case designed to your loved ones' palate. Perhaps add a 2017 Moscato with a 2016 Chica Menica Rose for the sweet tooths, the 2016 Oliver's Taranga Shiraz and 2015 Grenache for the red lovers or the 2017 Fiano for the white drinkers. Click here to start shopping.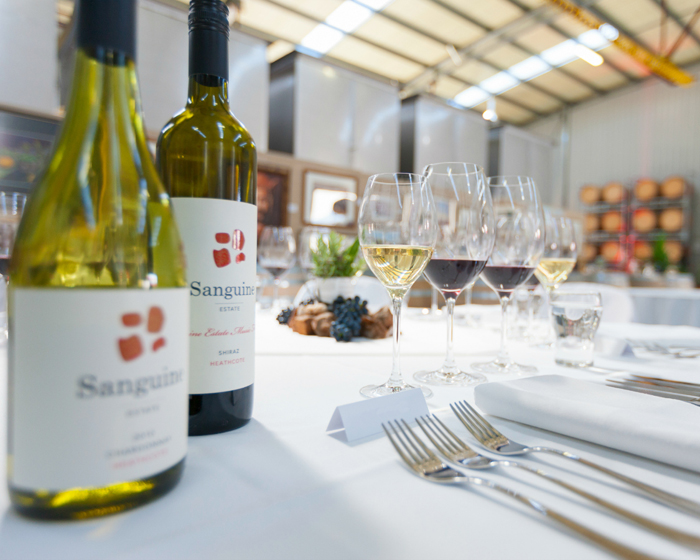 Sanguine Wines | VIC
Heathcote in Central Victoria plays home to the rich and lush fields of Sanguine Estate in Mt Ida. Owners Tony and Linda Hunter have created a family run boutique vineyard where quality, passion and energy are reflected in the wine their son and winemaker, Mark Hunter creates.
The 55 acres of land at Sanguine Estate has been broken up into several growing varieties, with a large portion of the vineyard devoted to the Shiraz variety along with a mixed bunch of Chardonnay, Viognier, Petit Verdot, Merlot, Cabernet Sauvignon, Cabernet Franc, Tempranillo and the first initial stages of a rare aromatic pink grape variety yet to be known in Australia.
Sanguine Estate began with a relatively small operation of several hundred cases of wine to a staggering 10,000 cases in just one year, gaining a reputation and name for themselves for their smooth Shiraz, and attention worldwide, securing major export relationships in China and Hong Kong.
The estate has an unbeatable deal, designed specifically for customers who were wanting a high quality wine to enjoy at staff Christmas parties or to gift to loved ones. When purchasing 1 dozen 2016 Kindred Shiraz bottles, normally valued at $216, you will receive them for $175 and if you purchase 3 dozen of the cases, Sanguine Estate will include an extra dozen of bottles for free. Click here to start shopping.
So, as you await eagerly for the doorbell to ring and your knight in shining armour to deliver your chosen wines, why not browse our recipe pages to find the perfect
Summer dish
to whip up and accompany your first bottle.