By John Rozentals.
Australian winemakers seem to have learnt from their sins of the past as far as chardonnay is concerned, when they seemed chiefly concerned about seeing how much oak they could imbue their wines with.
Maybe it was all part of the learning curve and maybe hence it was natural and meaningful.
Unfortunately, it also resulted in the creation of what became known as the ABC syndrome among wine lovers — Anything But Chardonnay.
Drinkers were finding the resultant wines often hard to drink — and certainly far from food friendly. They were looking for genuine fruit flavour, not a mouthful of splinters — for a balanced wine that complemented foods they enjoyed eating rather than overwhelming them.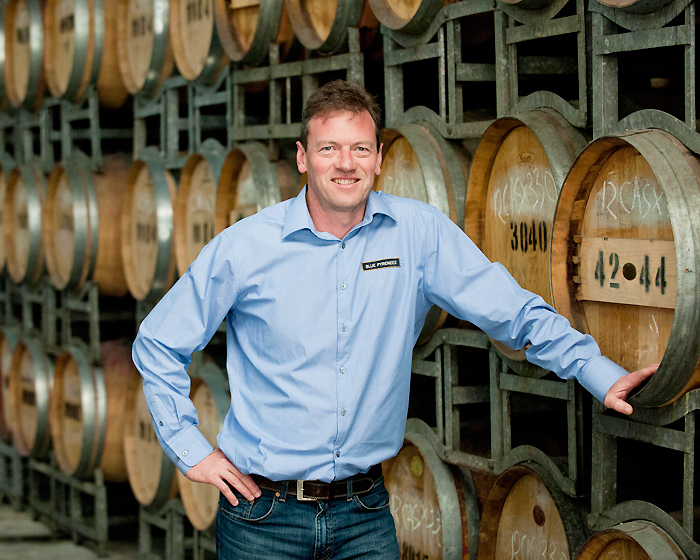 Andrew Koerner has always been interested in making chardonnay that complements, rather than fights, food.
Some smart winemakers — such as Andrew Koerner, of Blue Pyrenees Estate, in western Victoria's Pyrenees — completely avoided the trap. Others fell for it big time, with the result that they did themselves and the industry a great deal of harm.
There has been a drive for a few years now to undo the damage that quite possibly led the world to beat a path to New Zealand sauvignon blanc.
And that's a very good thing, because chardonnay is undoubtedly one of the world's greatest white varieties — one quite capable of making a range of complex wines that suit our life styles.
Let's just hope that it isn't too late. Though there is some residual action from the ABC contingent, I sense that drinkers are finding a new passion for chardonnay. I never lost mine, and instead found chardonnays that weren't excessively oaky.
Wine Reviews:
Blue Pyrenees Estate 2013 Chardonnay ($22): they're never would have been a problem with Australian chardonnay if others had followed Andrew Korner's lead. This is quite simply a beautiful drink. Natural fermentation, barrel fermentation and batonage (stirring of residual year lees) have all contributed to a complex dry white that foodies will love.
Blue Pyrenees Estate 2017 Bone-Dry Pinot Noir Rosé ($22): here's another wine doing its best to combat misunderstanding. At this time of year, restaurant tables should be packed with this type of refreshing chilled drink. It's dry, it's balanced and it tastes good. Ask no more.
Wine of the Week:
Robert Stein Wines 2016 Reserve Chardonnay ($40): made from 100 per cent Mudgee chardonnay planted in 1976 and now producing at their peak, this wine, like the BPE Chardonnay, has been produced with complexity and fruit flavour as peak requirements. It's the epitome of warm-climate chardonnay with ample flavours in the nectarine spectrum.