By David Ellis from vintnews.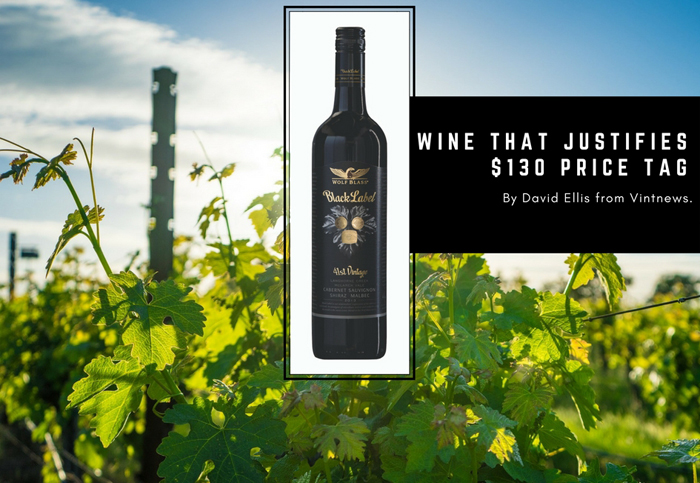 When you've paid $130 for a bottle of red you obviously have something pretty special in mind to do with it, such as a mate who bought his for next Christmas Eve – which will be his 75th birthday and 50th wedding anniversary that both fall on December 24.
The $130 drop he's just put aside for his very special Night Before Christmas? It's a 2013 Wolf Blass Luxury Collection Black Label Cabernet Sauvignon Shiraz Malbec, without doubt one of the most exceptional blends from South Australia's Langhorne Creek, McLaren Vale and Barossa Valley, and first created by Wolf back in 1973 in his early pursuit of crafting "the perfect wine."
Rich and concentrated when young, all wines in the Black Label range reward with wonderfully balanced flavours from the start, and go on to develop intricate complexity, further intensity of fruit, and a captivating structure over the years.
The 2013 Cabernet Sauvignon Shiraz Malbec is an outstanding drop for very special occasions, rewarding all with whom you share it with layers of rich fruit, a smoothness that's velvet-like, and with stand-out beautifully chocolate tannins. Buy and enjoy now, or cellar it through until around 2040 for that very special occasion.
One to note: Andrew Margan used fruit off mature but low-yielding vines on the unique soils of the Hunter Valley's Fordwich Sill area for his wonderfully rewarding and now-available 2016 Margan Chardonnay.
Here's a wine that reflects just how good that Fordwich Sill is, with its red volcanic soil that's the result of ancient lava spills, and which gives today's grape-grower ripe, concentrated fruit that's just so true to variety. In the case of Andrew's Chardonnay this means all-things Chardonnay varietal with a good helping of stone fruit and natural lively acidity in there as well.
Pay a good-value $20 and as Andrew suggests, match with a Summer's time seared scallops with jamon serrano, watercress, hazelnut and blackcurrant vinaigrette.