Every good restaurant – particularly those with an AGFG Chef Hat – has a dedicated Sommelier taking care of a carefully curated wine list to accompany the menu.
Who better to ask what's trending in the vino world right now than these knowledgeable wine buffs? Welcome to our new 'Wine of the Week' series, where we will highlight particular wines on the radar of restaurants around the country.
A long-loved watering hole in Mosman Park,
Samson's Paddock
on Glyde Street is a tapas haven for local foodies. With a history dating back to the 1830s when horses rested out front while riders quenched their thirst indoors, Samson's has evolved into a casually chic stop for a drink and graze from share plates.
Samson's Restaurant and Functions Manager, Abbie Moore couldn't decide on just one wine to recommend to AGFG – so she has selected her two current favourites on the wine list.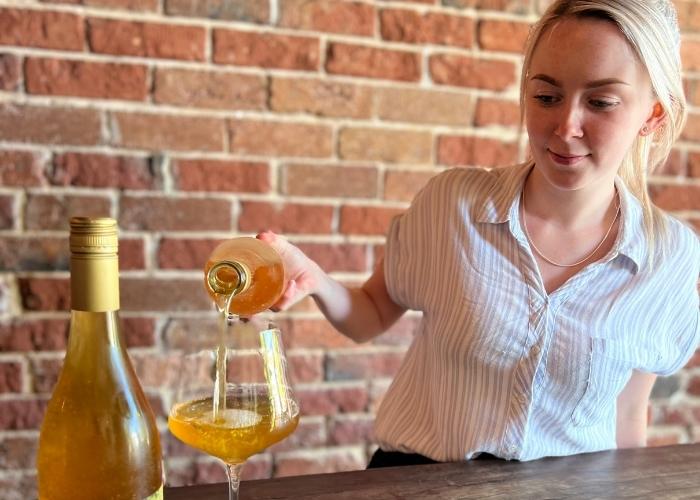 First up is
Myattsfield's Vermentino 2021
, from Bickley Valley in Western Australia – this small family-owned winery in the Perth Hills has a climate comparable to inland areas of Spain and Portugal.
Abbie says the Vermentino fruit was hand-harvested and gently pressed before fermentation, resulting in an elegant example of this Italian varietal showing pear and lemon flavours with notes of sherbet, along with an interesting textural mouthfeel, not often found with Vermentino.
"This drop was about a third fermented in ceramic eggs, while the rest fermented in stainless steel," she explains. "The resultant wines were then blended, allowing the winemakers to dial in the flavours they were looking for.
"The ceramic egg provided lemon sherbet notes, while the pith came from the stainless steel."
Abbie is also in love with orange wines and believes they have a place no matter the weather or the season.
Brackenwood's Orange Chardonnay 2018
is a minimal intervention wine, with 35 days on skin contact making for beautifully bold notes of white flowers, honey, lemon and orange marmalade.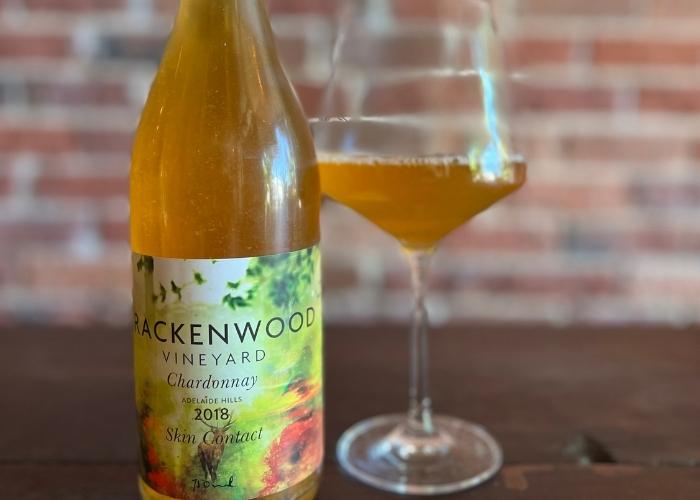 Brackenwood is a biodynamic vineyard located in Adelaide Hills Hope Forest, where all fruit is estate grown and hand-picked. This Chardonnay is made without the addition of acidity or yeast nutrients, with the ferment relying on wild yeast.