Every good restaurant – particularly those with an AGFG Chef Hat – has a dedicated Sommelier taking care of a carefully curated wine list to accompany the menu.
Who better to ask what's trending in the vino world right now than these knowledgeable wine buffs? Welcome to our 'Wine of the Week' series, where we will highlight particular wines on the radar of restaurants around the country.
Experience the taste of fine dining in a relaxed atmosphere at 14-hatted
Otis Dining Hall
, an establishment popular among a crowd of suave Kingston locals. Set on Jardine Street, Otis offers an ambient escape from the day-to-day with a moody setting fitted out in earthy brown hues, restored timber floorboards and an elegantly decorated ceiling of ceramic roses, illuminated by twinkling chandeliers.
Otis Sommelier James Barker says the restaurant's wine program is made up of more than 400 different Australian wines, placing a real emphasis on back-vintage and museum releases, as well as the local Canberra wine region.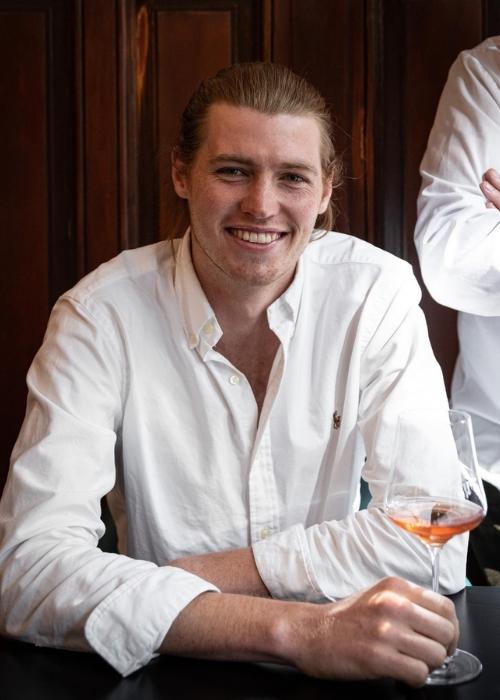 "The wine that really represents what I'm trying to do at Otis is the 2005 Collector Marked Tree Red," he says. "Alex McKay is the owner and winemaker for Collector wines, one of my favourite local producers - every one of Alex's wines is crafted with a real sense of place from the Canberra wine region."
The
2005 Marked Tree Red
was the first Collector wine ever made, Alex was generous enough to give James a few bottles out of his home cellar and the quality is absolutely exceptional.
"At 17 years old, it's still holding really powerful dark fruit notes like overripe black cherry and macerated raspberries, followed by baking spices and soft white pepper. It just goes to show the exceptional ageing potential of these cool-climate reds."
Pair this drop with dishes like Otis's pepper steak, with silkwood pepper and brandy jus.