By Leigh O'Connor.
Well known for his shoe-drinking antics, Australian F1 driver Daniel Ricciardo will be able to celebrate in style this weekend if he makes the podium of the 2022 Melbourne Grand Prix.
In collaboration with one of this country's most revered wine brands
St Hugo
, Daniel this week launched his new DR3 x St Hugo Coonawarra Cabernet Sauvignon 2018 and South Australian Shiraz 2020.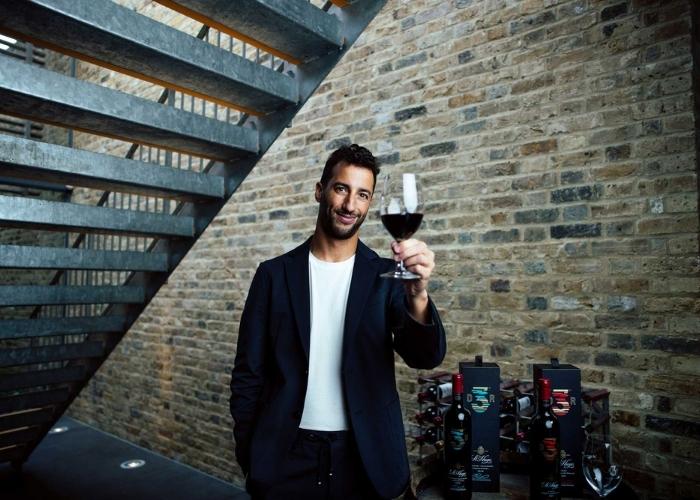 It is the second year the winemaker and Ricciardo have collaborated and to celebrate they unveiled an extraordinary hand-blown decanter, inspired by Ricciardo's celebration ritual and modelled on his own racing shoe.
Described as 'aerodynamic with finely tuned curves', the 'Ricciardo Decanter' was designed by Sydney-based studio
Vert Design
and took 100 hours to complete as the team experimented with texures, volumetrics, pouring angles and ergonomics.
The idea was to be able to create a functional object, while remaining an exact replica of Ricciardo's famed shoe.
This level of detail and craftsmanship extends to each decanter, which has been painstakingly hand-blown and moulded at
Canberra Glassworks
, producing unique individual collector pieces.
Holding a standard bottle of wine, it is designed to deliver an exceptional drinking experience by ensuring the optimal release of the wine's flavours and aromas.
A limited quantity of the decanters is available separately to the wine, individually numbered and presented in a luxury display box, including a letter from Ricciardo and a certificate of authenticity.
This latest wine release represents the next phase of Ricciardo's winemaking journey, applying a greater understanding of blending, with his signature intuition and playfulness, in a contemporary interpretation of St Hugo's house style.
"I'm so proud and overwhelmed by the reaction we had for the launch of DR3 x St Hugo. When they approached me with the idea of creating a piece to showcase our wines at their best, I was excited to see the creative inspiration – and so the Ricciardo Decanter was born," he says.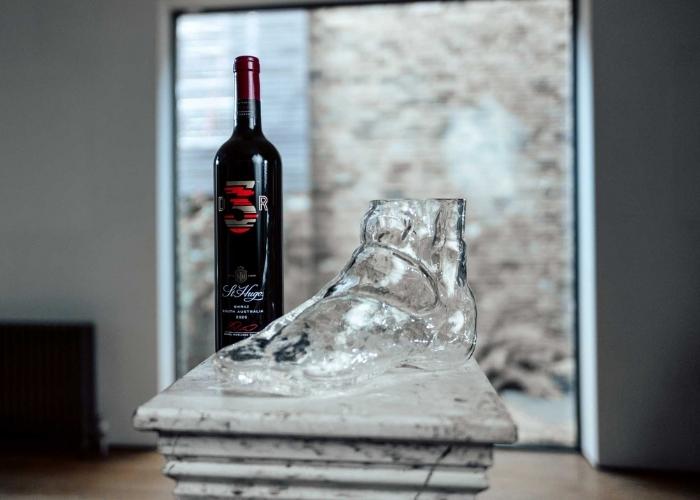 "There is so much passion and craftsmanship that goes into winemaking and learning about the process has been incredible. This year's release has a lot more of my personal input and involvement in the blending process.
"I've thought about how I want people to experience this wine, balancing my love of flavour and what I call the 'explosion' on your tastebuds, in a way that is delicious and makes you smile as you pour a glass."
The DR3 x St Hugo Coonawarra Cabernet Sauvignon 2018 highlights the distinctive regional characteristics of fruit grown on terra ross soil over limestone. Structural with blackcurrant fruit, this is a fruit-forward style – generous, open and with long fine tannins to ensure it will age gracefully over 10-15 years.
The DR3 x St Hugo South Australian Shiraz is the product of individually created parcels sourced from a range of regions, matured in oak for 14 months, then blended; resulting in an elegant and expressive modern example of SA Shiraz.
To purchase the wines or decanter, click
here
.